Brooklyn's Shea Stadium may only call back to the old home of the Jets and the Mets in name, but for the kids who frequented the cramped, DIY music space on a nondescript industrial Bushwick street, the venue is no less an epic refuge.
Like so many other all-ages spaces in town, Shea has been threatened by a heavy police presence that only got worse after the tragic Oakland Fire. Raids shut down several shows toward the end of January, prompting the venue to close for two weeks, remodel, and quietly open again mid-February with little hubbub.
Two weeks later Shea closed again, saying in a statement that "After increasing pressure from the local authorities it's no longer sustainable for us to continue to operate the way we have over the past eight years. Though steps are being taken to acquire the necessary permits to secure both the short- and long-term future of Shea, it's become increasingly clear that we won't be able to keep having shows in the meantime. "
This morning, Shea launched a Kickstarter with the goal of raising $50,000 in the next month toward complete legalization. The proceeds will help pay for renovations that Shea says will allow them to pass inspections by the Department of Buildings, the Department of Health, the FDNY, architect and legal fees, fire safety training, along with health and bar permits. As of now, the fund is already more than half way to meeting its goal.
"Shea's one of the last institutions of an entire generation of DIY music venues," the venue wrote in a press release accompanying the Kickstarter announcement.
"Over the years, countless spaces like ours have had to shut down because of circumstances beyond their control, and the number of small independent venues in NYC is dwindling.  When a space closes, musicians don't just lose a place to play. Every space is the focal point of an entire ecosystem of artists that provide support & fosters creative action in the world.  As we stare down the powerful forces that stand between us and full legalization, we know we owe it to the community to continue despite a long road ahead."
Shea's asking the community for help is a bold but risky move; even with everything legal and in place, a consortium of government institutions will often organize to shut down a DIY venue they perceive to be a threat.
Constant programming at fellow Brooklyn DIY spot Palisades during last year's Northside Festival found the venue raided by some of the same culprits, while Todd Patrick's Market Hotel—which had just re-opened its doors as a completely legitimate, legal, up-to-code establishment last June—was raided by the NYPD, who entered unlawfully, in October.
This was also carried out in consort with the FDNY and the Department of Buildings, citing an old law about "warehousing alcohol" that was enforced through an illegal raid during a two-hour window when the venue's liquor license application moved into the next stage of processing, but before they had time to remove the libations they planned on selling that night.
In my two sprawling chats with Todd P, linked above, he takes the high road and attributes these repeated efforts to a lack of understanding among these municipal offices as to what role DIY spaces actually serve in the creative community.
"Maybe our organization is perceived as not worthy of the same latitude that some other arts institutions receive," Patrick told me in October. "It's not a matter of conspiracy, it's a matter of perception, and I think that sadly, and this is no insult to the police, just a statement of fact, that the police in this particular jurisdiction, as well as possibly the SLA, may not see this organization in the same light as other more traditional fine arts institutions."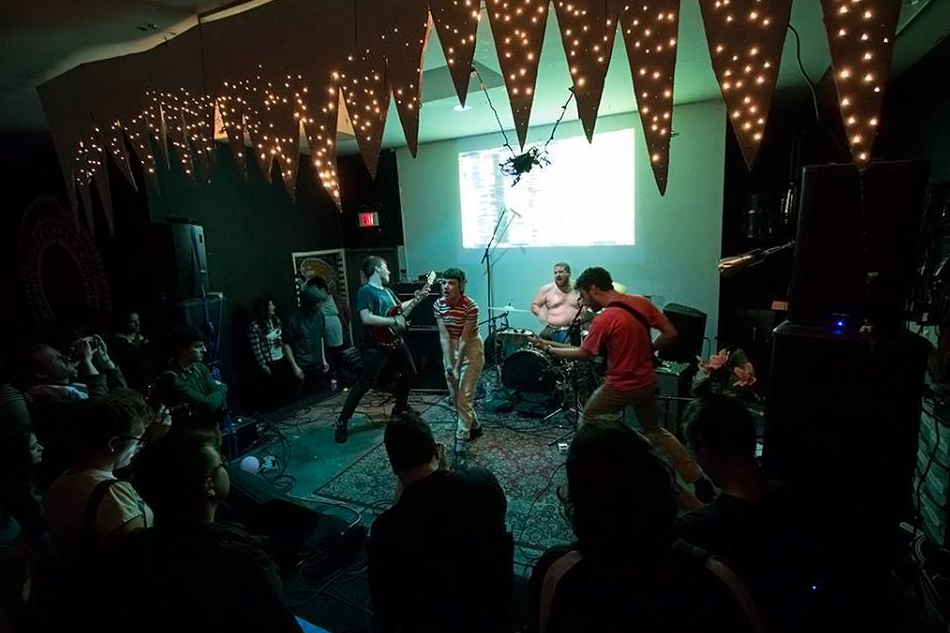 Shea's announcement also comes at a time when every federally funded arts or humanities program potentially faces swift elimination by a draconian administration that sees no value in culture.
As outlined in Trump's budget proposal, the elimination of the National Endowment for the Arts and the National Endowment for the Humanities is framed as a cost-saving measure, despite the fact that these programs amount to approximately $500 million annually, a small drop in the $4 trillion spending projection for the year.
"According to NEA data, the endowment's budget for fiscal 2015 was $146 million," wrote Pitchfork's Marc Hogan. "That represents 0.004 percent of the overall federal budget, or 46 cents per American per year. It's also almost one-third what the U.S. budget allocated last year for military bands. For an international comparison, the Canada Council for the Arts budgets eight times as much, on a per-person basis, with plans to double that by 2021."
Though a budget proposal functions as more of a wish list, and even Republican lawmakers are lining up to fight the proposed elimination of these institutions, the prospect of a country that doesn't nurture arts or arts education only amplifies the growing international perception of America as boorish, unrefined and in some sort of solipsistic bubble.
While an employee at the New York State Council of the Arts refused to comment on Trump's budget proposals, she assured me there was no gag order, echoing the sentiments of NEA Chairman Jane Chu. "We expect this news to be an active topic of discussion among individuals and organizations that advocate for the arts," Chu said in a statement when the budget was announced last week. "As a federal government agency, the NEA cannot engage in advocacy, either directly or indirectly. We will, however, continue our practice of educating about the NEA's vital role in serving our nation's communities."
That vital community role not only affects thousands of grants for music of all genres, but also programs at institutions that create the cultural currency of our city, including exhibitions at the Met and programs at Lincoln Center.
"From our stages and screens at Lincoln Center in New York City—which draw more than six million people to the largest performing arts center in the world—to theaters, concert halls, and galleries across America, the arts inspire and delight people from every walk of life, at every stage of life," Lincoln Center wrote in a statement. "A child's early introduction to ballet teaches strength and discipline. A veteran's exposure to art therapy brings healing and hope. A student's participation in music class improves math scores and critical thinking skills. Art shapes achievement, with profound and practical effects."
Despite such foreboding prospects, however, the same DIY and all-ages spaces that have long been on the fringes of respectability compared to other institutions are in a prime position to fortify their communities with what may well be eliminated through educational arts programming, all-ages shows and other events centered around community engagement.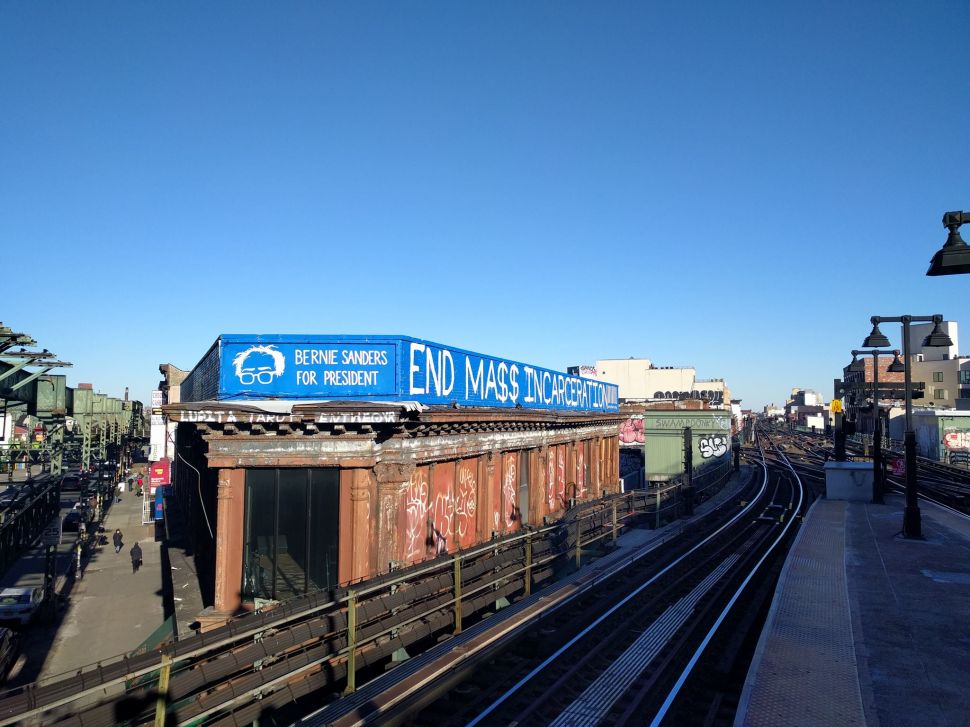 Prior to closing, Market Hotel regularly scheduled after-school programs and gymnastics and dance classes and performances in partnership with the Coalition of Hispanic Family Services and its Arts and Literacy after school program, along with weekly gatherings for parents with young children, yoga classes, tai chi, benefit events for other local charities, and more.
From instituting "safer spaces" policies at shows to offering community to young, queer kids who may not have anywhere else where they can be themselves, these DIY spaces place a hallowed importance on uniting different people in the interest of creative appreciation, just like the cultural institutions that may be at risk. And while they too may suffer from a lack of grants and funding, the scrappy, crowd-sourced, communal goodwill that brings such spaces into existence can also serve as a model for what our city's creative community can do should the threats of a certain atom-tanned philistine come to pass.
"One thing that's interesting to me now, is seeing how this has worked in 16 years if organizing exclusively all ages shows in NYC," Todd P told me last summer. "When I started putting on all-ages shows in New York, it seemed no one under 18 ever came. Usually no one under 21 really came. It was mildly disenchanting, a little bit. Now, 15 to 16 years later, this whole generation of kids who clearly grew up in New York City, who are not white, not necessarily straight, not necessarily male…are organizing their own shows, noise projects, live electronics projects, bands—and all the time those folks tell me they got immersed by virtue of seeing all-ages shows!
"I don't even remember there being high school kids at these shows years ago, but apparently enough of them trickled through and for a few it really made an impression. These kids are telling me about going to The Silent Barn in 2007 or something, or Monster Island Basement. These are kids from far out Brooklyn or the Bronx or from immigrant families who you never would have seen at shows 15 or 16 years ago, and now they're out in large numbers, and some of them are making really interesting music, it opening their own venues.
"When people talk about why these places are important, why these places should be revered: that's why. It actually makes an impression on people's lives and changes who they are, empowers them to [see] what can be possible. That changes the cultural landscape of the city."
While fortifying DIY spaces to become gathering places for art and ideas is no replacement for federal arts programs, it's a start.
Next week, Market Hotel hosts a forum to promote solutions for the problems facing DIY art spaces with Commissioner Tom Finkelpearl of Cultural Affairs, in conjunction with the NYC Artist Coalition and the Dance Liberation Network. Their three-pronged approach includes preventing criminalization, promoting affordability, and providing support.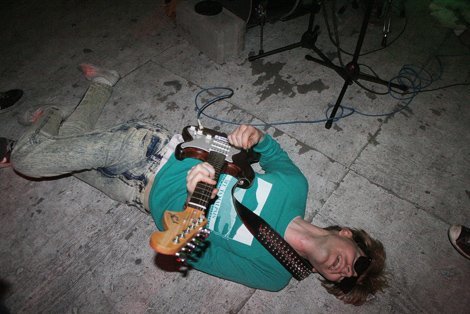 Identifying that aforementioned interdepartmental collusion to shut down community art spots as MARCH, the event's press release notes that "The MARCH program orchestrates coordinated multi-agency—NYPD, Fire Department, Department of Buildings, State Liquor Authority—raids on arts spaces. Disbanding or increased transparency on these operations would foster a stronger sense of trust between organizers and the city, resulting in safer conditions."
They're also calling out the city's longstanding Cabaret Law for what it is—a Prohibition-era edict intent on breaking up black jazz clubs that has stayed on the books ever since. They want to see an expansion of the Loft Law, meanwhile, "which protects people living in commercially zoned buildings, giving them a path to bringing those spaces up to residential code and providing rent stabilization, rather than eviction," but it's set to expire in June and does not currently address performance spaces.
The NAC and the DLN are organizing to usher in this sea change because they know firsthand what's at stake. Like the looming prospect of death for the NEA and the NEH, the municipal threats to DIY communities thriving are a both a concerted effort to sabotage and an indicator of how little value certain powers place on the creative class.
"The independent creative communities of this city are a thriving, informal economy excluded from vital government and philanthropic support," writes the NAC. "The NAC demands a change, urging for the establishment of an urgent repairs fund and the appointment of cultural caseworkers, specifically tasked with representing rights of artists and creative organizations."
No time like the present. We'll be at next week's event to offer our thoughts and contributions to discussion, and you should be, too. Stay up on any developments or updates about the event right here.