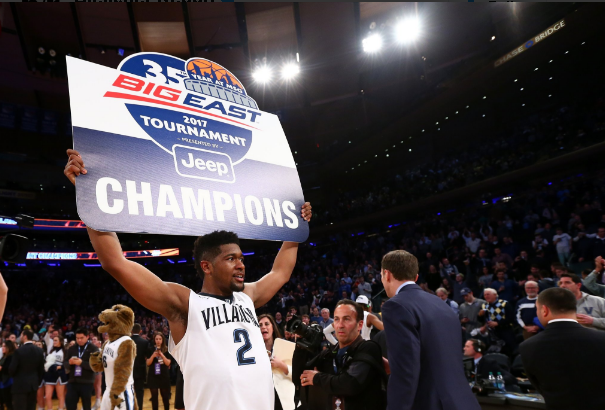 March Madness is upon us, which means college basketball fans become amateur statisticians as they try to predict who will win the NCAA tournament.
But since the odds of picking a perfect bracket are approximately one in nine quintillion, you're gonna need a little help figuring out which of the 64 tournament teams will triumph.
Luckily a group of NCAA "bracketologists" provided tips about how to beat the rest of your office pool during a Reddit AMA. These people aren't on the selection committee—they're data analysts who based their answers on tournament history and stats.
They're also the wizards behind the NCAA Madness Matchup Tool, which collects data from every NCAA tournament game since the field expanded to 64 teams in 1985.
Here are some of their best bracket busting tips:
Team colors matter
The most common matchup in tournament history is red teams against blue teams (such as Arkansas vs. North Carolina this year). Good news for the Tar Heels: according to the bracketologists, blue teams are 271-196 in those games.
Six of the 10 winningest teams since 1985 wear blue—Duke, UNC, Kansas, Kentucky, UConn and UCLA. Those six teams have won 18 of the past 32 national championships.
Only six red teams have won a national championship since 1985—Louisville, Arizona, Indiana, Maryland, Arkansas, and UNLV.
Mascots are important, too
The NCAA did a deep dive into the tournament success of each type of mascot and found that of the 290 teams that have played in the NCAA tournament since 1985, 87 have had human mascots.
The animal category is strong, too—Tigers and Bulldogs have 11 teams repping them each. And the mythical creature section is dominated by the five-time national champion Duke Blue Devils—so any team playing Mike Krzyzewski's squad should prepare for a fight.
Upsets are likely in the first round
Especially in these four matchups:
No. 14 Florida Gulf Coast over No. 3 Florida State—The excitement of an in-state rivalry could give underdog FGC the drive to upset.
No. 14 New Mexico State over No. 3 Baylor—Baylor is 10-7 after a 15-0 start to the year, while NMSU went on a 20-game winning streak in the middle of the season
No. 11 Rhode Island over No. 6 Creighton—Star Creighton player Mo Watson is injured, while Rhode Island caught fire in the A-10 tournament.
No. 12 Middle Tennessee over No. 5 Minnesota—Don't let the rankings fool you: according to the stats, Middle Tennessee is a better team than it was last year, while Minnesota is worse.
Don't ever pick a 16 seed to beat a 1 seed
While everyone loves a Cinderella story in sports, tournament history doesn't back up this trend. No 16 seed has ever beaten a 1 seed, and the data shows 16-v-1 matchups aren't even close games. None of these games has even been decided by one possession since 1996, which is longer than most of the 2017 tournament's players have been alive.
There's a reason 12 seeds always beat 5 seeds
In 28 of the last 32 years, the 12 seed has won at least one first round game. Historically, the 12 spot has been the ceiling seed for many smaller conference teams, which are often somewhat untested but very good. On the flip side, major conference 5 seeds are often non-champions who may be slumping or banged up.
Picking the right Final Four teams is more important than accurately predicting early rounds
Less than 1 percent of people who have played the NCAA bracket challenge game in the past six years have gone 4-for-4. So how do you give yourself a better chance?
It may seem like a cop-out, but statistically, picking the No. 1 seed in all four regions to reach the Final Four is the correct strategy. Even if only two of them get in, you still have a 25 percent chance of winning the NCAA's online challenge.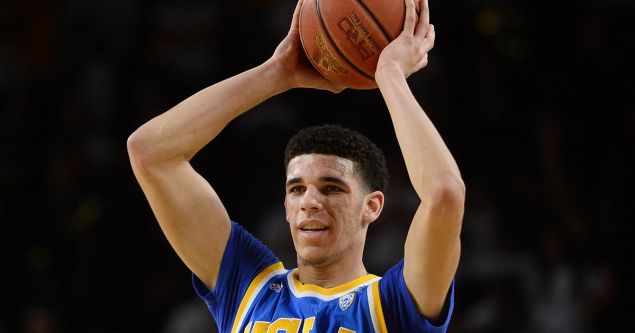 Don't bet on UCLA
Star UCLA player Lonzo Ball has been the talk of the town, especially since his father Lavar claimed his son was better than Stephen Curry. But in the South Regional UCLA faces powerful teams like Cincinnati, Kentucky, Butler and UNC. As one statistician wrote, "Can the Bruins get to the Final Four? Absolutely. But it'll take Lonzo Ball playing even better than his dad thinks he does."
Do bet on Gonzaga
From a statistical standpoint, this may be the best Bulldog team ever, with impact players at every important position (which explains why they're a No. 1 seed). One bracketologist declared, "There aren't five better bets to win it all."
Of course, all the guesswork in the world can't 100 percent predict what's gonna happen on the court. As the analysts wrote when a redditor asked if they knew what would really happen in the tournament: "Our guess: ¯\(ツ)/¯."
Note: These stats only apply to the men's tournament. If you're filling out a bracket for the women's basketball championship, bet on the UConn Huskies.