Much of New Jersey's attention in June will be on the gubernatorial primary as the packed fields of Republicans and Democrats are finally narrowed. However, June will also bring primary races in many of New Jersey's legislative districts as either state senators or members of the New Jersey General Assembly face challenges from their own party members. Competitive primaries this year will generally be between North Jersey Republicans.
Here are some of the top legislative races to watch in June: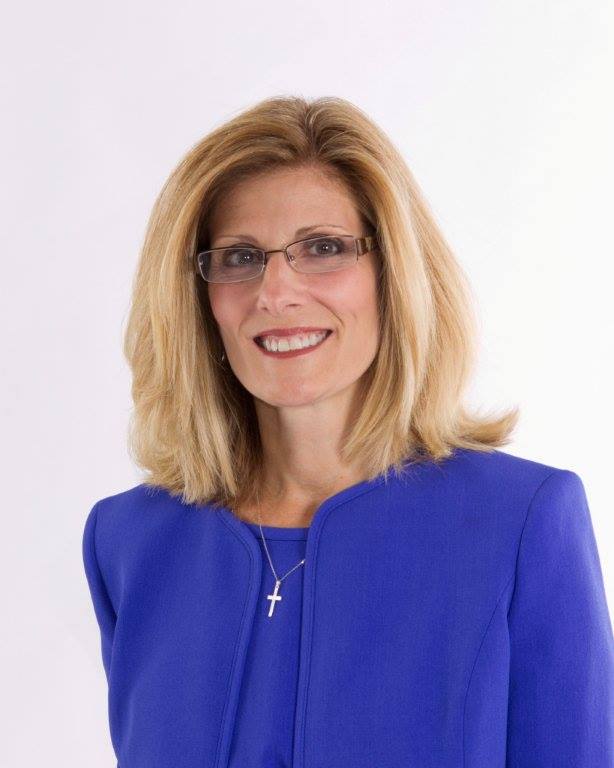 1. Legislative district 40 (Bergen, Essex, Morris, and Passaic). The hoopla in New Jersey's 40th legislative district started last year when state Senator Kevin O'Toole announced he was not be pursuing another term in office. That announced vacancy created a power vacuum in the district for both the senate and assembly races. A slate fronted by Passaic County Clerk Kristin Corrado emerged early, hoping to lock up support in a the Republican-leaning district. However, things got complicated when the Bergen County Republican Organization (BCRO) had a change in leadership last June. The new chairman—Paul DiGaetano—said he did not support Corrado's ticket. DiGaetano recently launched a campaign of his own to fill O'Toole's seat. The fact that Corrado's ticket also includes Assemblyman Kevin Rooney, a former Wyckoff mayor who was selected by a special convention in November 2016 to fill a vacancy created when former Assemblyman Scott Rumana vacated his seat to take a judgeship, further complicates matters as it allows that slate to go into June with an incumbent on the ticket. With O'Toole poised to leave his seat early to take a position with the Port Authority of New York and New Jersey, Corrado will also potentially make it to June as an incumbent, something that could further complicate matters for DiGaetano and his team. Corrado's ticket won the county line from the Passaic County Regular Republican Organization (PCRRO).
2. Legislative district 39 (Bergen and Passaic). This primarily Bergen County district has been represented by Republican state Senator Gerry Cardinale for 37 years. This year, however, Cardinale is facing competition from attorney John McCann. Last week, McCann got the endorsement of the PCRRO. This past Saturday, Cardinale won a special convention vote (119 to 51) where district 39 county committee members gathered to vote on which candidate they felt should get the party line. However, like in district 40, district 39 is complicated by the BCRO change in leadership. Cardinale was a supporter of the former Bergen Chairman Bob Yudin in the lead up to the chairman's race but, in district 39, DiGaetano is ultimately responsible for the selection of who gets the county line. Regardless of the outcome, Cardinale has said he plans to run for re-election, even if that means doing so without the support of his county party organization. The assembly seats in this Republican-leaning district will not face a challenge come June. 
3. Legislative district 26 (Essex, Morris and Passaic). Republican Assemblywoman Betty Lou DeCroce will face conservative Morris County Freeholder Hank Lyon in June. Lyon has been sharply critical of DeCroce for her support of the controversial 23 cent per gallon gas tax last year. Last week, the incumbent assemblywoman and Lyon tied for the support of the PCRRO. They will have to return for a tie-breaker. Morris County Deputy Freeholder Director John Cesaro, another Republican, has also announced he will be running a campaign to unseat DeCroce in June. DeCroce has served in the New Jersey General Assembly since 2012. State senator Jay Webber will not face a challenge in June. Webber has not said if he will be supporting DeCroce in her pursuit of re-election.

4. Legislative district 24 (Sussex, Warren and Morris). Republican Assemblywoman Gail Phoebus will be challenging her one-time ally State Senator Steven Oroho in a primary match-up that accelerated when former Morris County freeholder David Scapicchio decided to run a seat back on the board rather than join her on the ticket. Oroho is still well-liked within the party despite his sponsorship of last year's gas tax increase, and has a sizable advantage over Phoebus in cash on hand. According to ELEC records, he has raised $ 386,280 to her $20,490.