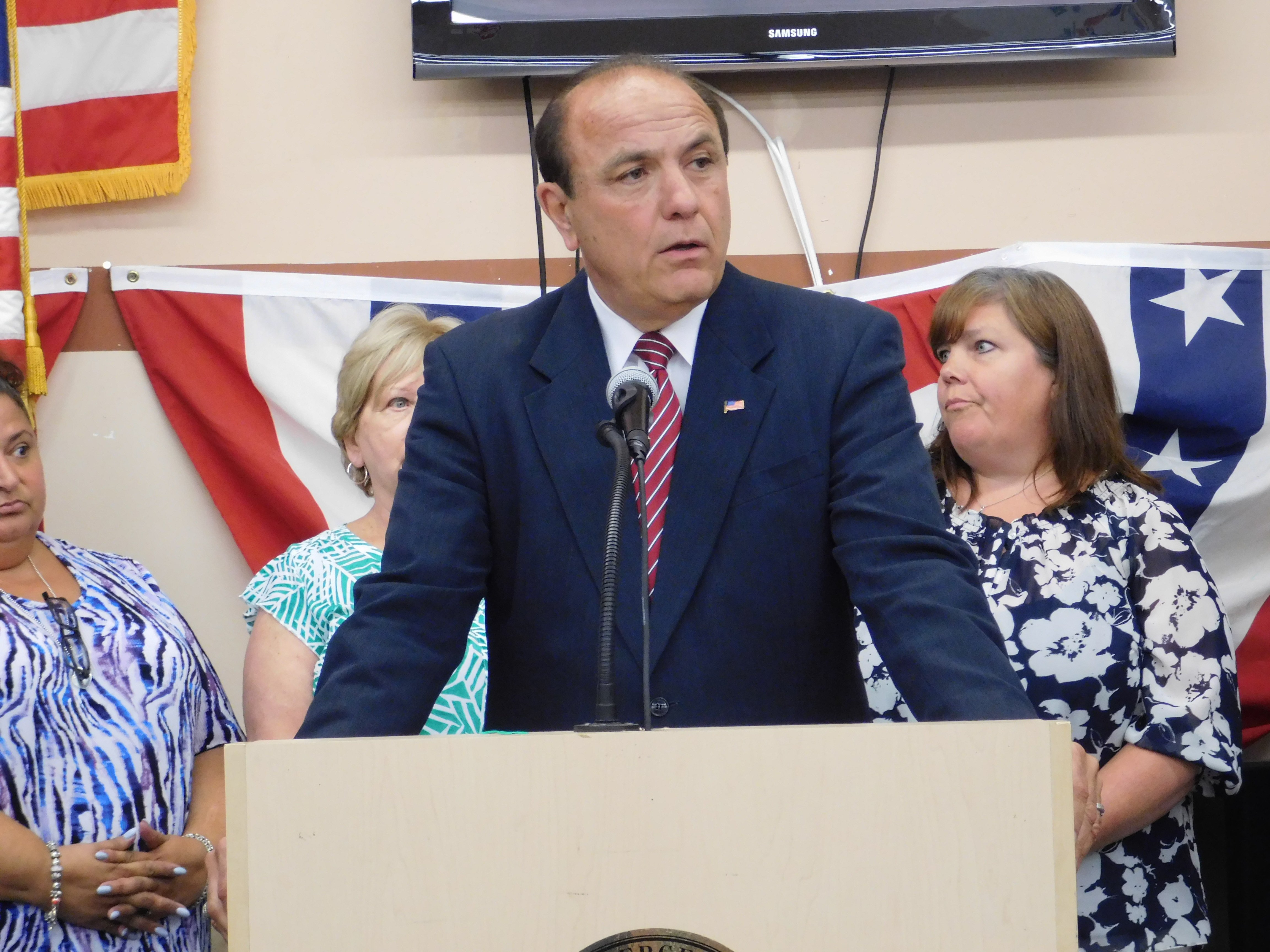 While the Passaic County Regular Republican Organization (PCRRO) may have selected John McCann as their endorsed legislative district 39 senate candidate and Passaic County Clerk Kristin Corrado's ticket in district 40, there are still moving parts in both districts due to the fact that they are split between multiple counties including Bergen County. The matter becomes even more complicated due to Bergen County Republican Organization (BCRO) Chairman Paul DiGaetano being one of the declared state senate candidates in the district 40 race. With the Bergen County convention scheduled for March 23, candidates from both districts are still working to lock up support from members of the county committee.
According to incumbent district 39 state Senator Gerry Cardinale, PCRRO's selection of McCann at their Wednesday convention was "a little surprising." However, Cardinale attributes that victory to the system by which the line is decided in Passaic County. For Passaic Republicans, a select committee of 22 members decides who gets the line, regardless of whether or not they live in the district.
"As I understand it, 13 of the people who voted for my opponent do not live in my district. It is an odd system where people who do not live in the district can vote on what goes on in that district. I am not going to quarrel with their mechanics, they have determined those mechanics on their own, but I think it is less significant than people think," Cardinale told PolitickerNJ, noting that the despite not getting the line, the PCRRO procedure means his name will be visible on the June ballot just below McCann's.
In order to decide who gets the line in Bergen, district 39 will be holding their own convention this coming Saturday where county committee members who live in the district will vote to make a recommendation about which state senate candidate they support. However, while a candidate will be chosen by rank-and-file committee members this weekend, the results of the district-only convention are not binding. According to Chairman DiGaetano, he will follow the precedent set by past BCRO chairs in district 39 and confer with BCRO officers following the district-only convention and then award the line.
However, Bergen County's line selection process this year is not one size fits all. After repeated calls for a fair convention from district 40 candidates Corrado, Assemblyman Kevin Rooney and Former Wyckoff Mayor Chris DePhillips (also the district 40 chairman), district 40 candidates will be selected by a vote of all county committee members who cast ballots at the March 23 BCRO convention, regardless of whether or not they live in district 40. According to DiGaetano, that decision was made after the Corrado team issued calls for a convention where the results would bind BCRO to award the line to the winning slate. That differs from what is happening in district 39 this weekend because, there, the chairman is not bound to follow suit with convention results even though that is the typical outcome.
"In Bergen, as a result of their demand, we had attorneys research the law, the bylaws and the laws of the state and there is no provision in the law in the state of New Jersey for their demand for that type of convention. What they demanded would not be binding on BCRO," DiGaetano told PolitickerNJ. "But a convention of the whole is provided for in our bylaws and that will determine the line. Apparently, they don't want to participate in that process."
In a press release, the Corrado ticket claimed that they have gotten no official notice about convention procedure and that they reject the notion of an all-inclusive convention.
"Why in the world should someone from Fort Lee, Little Ferry or Englewood have a vote in who represents Wyckoff, or Franklin Lakes, or Ridgewood in the legislature? They don't know our issues or our people," said Rooney in the statement.
Following the Corrado slate's victory at the PCRRO convention, the team called on DiGaetano to "either step aside as chairman or remove himself as a candidate in order to assure that BCRO selection process is fair and unbiased." According to DiGaetano, even if the Corrado ticket gets the line in Bergen—from the same organization he chairs—he has no intention of withdrawing from the June primary. DiGaetano said that his decision to structure the convention in an all-inclusive manner should solve the issues the Corrado slate could have with the chairman making the final decision in a race where he is also a candidate.
"I am giving greater consideration to other candidates than has ever been done before by any chairman going back thirty years. But the Corrado, Rooney, DePhillips slate still isn't happy with it," DiGaetano said.
DiGaetano is running in district 40 with Norm Robertson and Joe Bubba Jr. Both districts 39 and 40 are Republican-leaning.