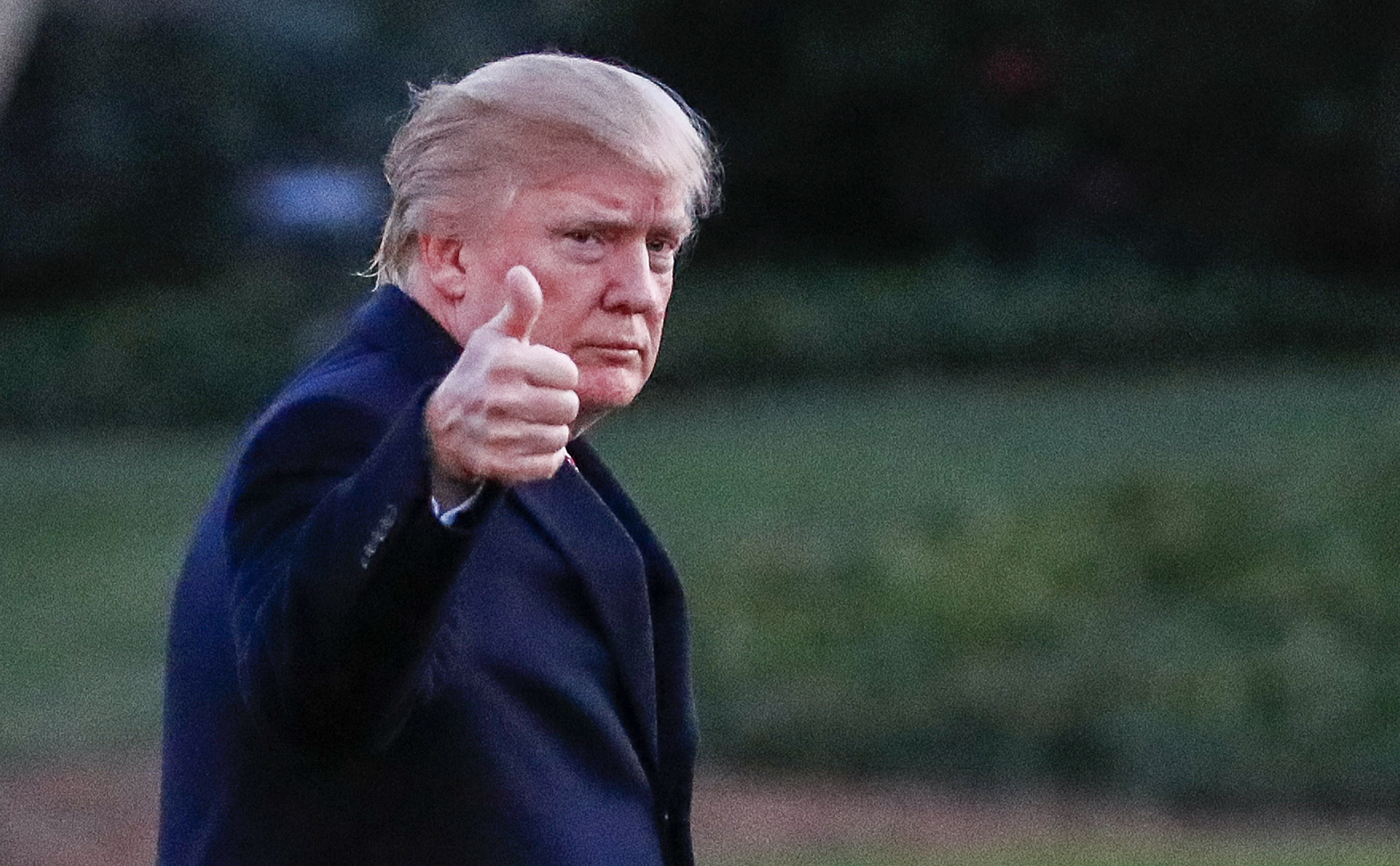 President Donald Trump has released the first blueprint of his national budget. That blueprint shows a bolstered national defense budget, cuts to the State Department, cuts to environmental and housing programs, and a reduction in foreign aid spending. Elected officials nationwide have been quick to issue statements of support or anxiety about what the budget could mean for the United States. In New Jersey, a state where a majority of elected officials are Democrats, reactions were mixed with officials who chose to comment primarily doing so on a partisan basis.
New Jersey District 7 Congressman Leonard Lance is generally considered a moderate Republican. Following the morning posting of Trump's budget blueprint, Lance issued a statement mostly supporting Trump's budget with some caveats. The decision to toe the line regarding whether or not he agrees with the often-divisive president has become a hallmark of Lance's recent interactions with the public and the media.
"The President's budget acknowledges that we tax and spend too much in this country and we need a serious plan to tackle our national deficit and 20 trillion dollars in national debt. Congress has worked in a bipartisan fashion to reduce the deficit by nearly one trillion dollars and I agree that we need to keep up that momentum," said Lance, noting that he does not agree with certain line items. "Congress will have the final say on spending priorities for the Nation and I want to reach bipartisan solutions on mandatory spending before our rising debt leads to economic hardship. Both political parties contributed to this problem and both need to be engaged in the solution."
Another Republican member of New Jersey's congressional delegation, Rep. Frank LoBiondo of NJ's second district, issued a more ambiguous statement following Trump's budget outline release focused on what was not there, rather than what was. In his statement, LoBiondo expressed delight that Trump's budget outline did not include "reported proposed cuts to port security and U.S. Coast Guard operations." When reports surfaced that such cuts were looming, LoBiondo was sharply critical of Trump for the proposition.
"I am pleased we were able to convince the Trump Administration to protect the critical security missions the U.S. Coast Guard undertake each day to keep our nation safe," said LoBiondo. "As we move forward with the Congressional budget process, I will continue to closely monitor the Service's funding support to ensure these vital missions are not infringed."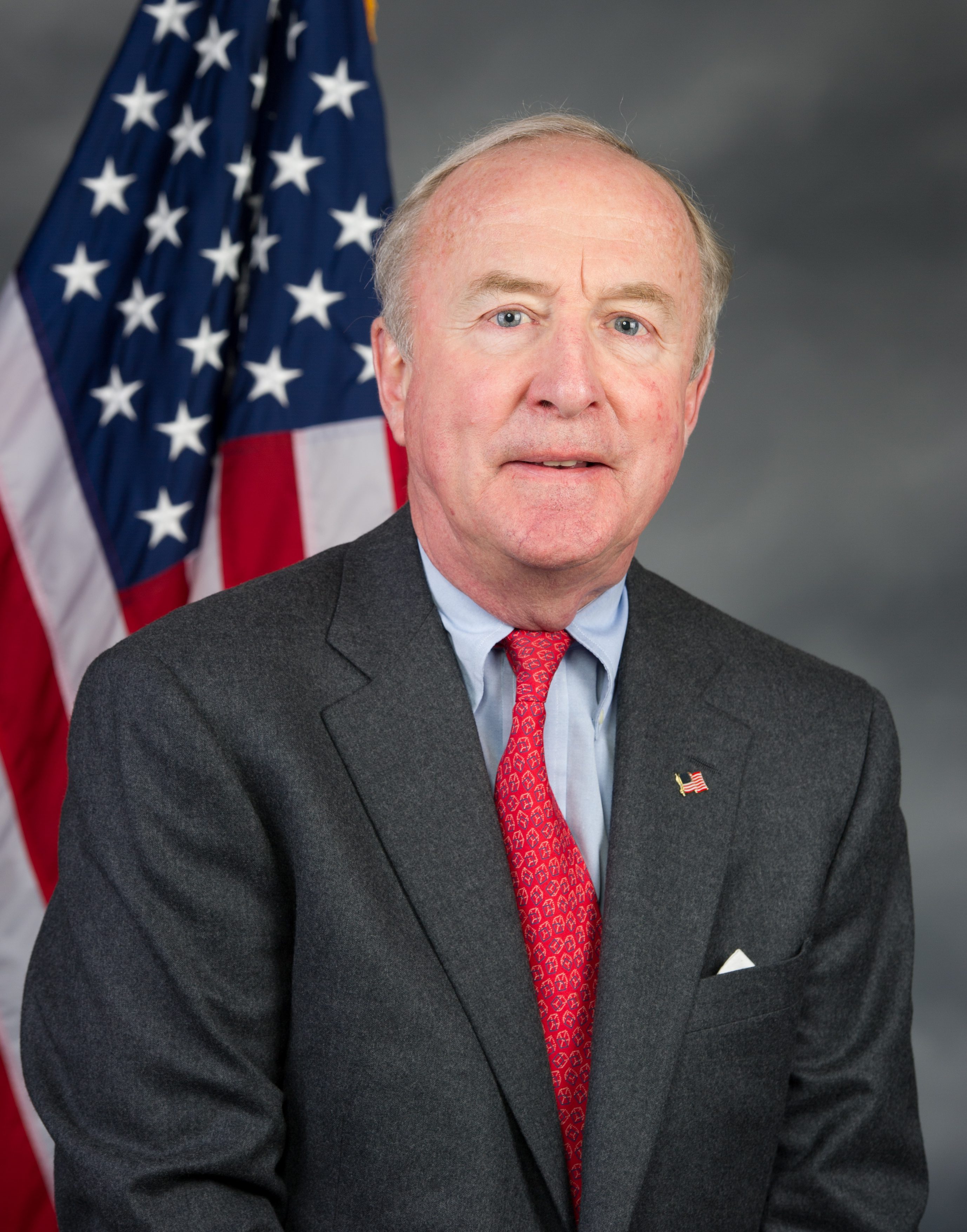 Like Lobindo, Rep. Rodney Frelinghuysen deferred from discussing the specific items proposed in Trump's budget until it could be further assessed. As the Chairman of the House Committee on Appropriations, Frelinghuysen said he was "optimistic" that a balance can be struck on the budget "that will enable us to fund the federal government responsibly and address emergency needs, while ensuring this legislation will clear the Congress."
Among New Jersey Democrats reactions were more pointed.
During a Thursday press conference, U.S. Senator Bob Menendez told members of the media that Trump's budget blueprint is "a house of horrors" for New Jersey. Meanwhile, the state's junior Senator Cory Booker took to Twitter to blast Trump for the "skewed political priorities" Booker claims are reflected in the budget.
According to Booker, Trump's budget would make the country less safe, jeopardize the health and safety of the poor, and "halt science research."
While Jersey City Mayor Steve Fulop will not be a part of the budget approval process, the mayor issued a lengthy press release blasting Trump for a budget he claims "would have devastating effects on cities like Jersey City." In his statement, Fulop took particular issue with cuts to the U.S. Department of Housing and Urban Development. In Fulop's statement, he cited that Jersey City alone could stand to lose over $9 million annually if the budget goes into effect.
"He is cutting programs we know are having a positive impact in urban areas, whether by turning a vacant building into a home or providing job training for the unemployed. These are investments in communities and investments in people.  The Trump budget overlooks entirely how successful these programs have been and the role that HUD plays in local communities," Fulop said.
District six Rep. Frank Pallone, a Democrat, linked Trump's budget release to the NCAA basketball tournament known as March Madness. According to Pallone, Trump's budget is "Trump Madness."
Other Democratic lawmakers in New Jersey who issued statements condemning Trump's budget include Congressman Donald Norcross (D-1), Congressman Donald Payne Jr. (D-10), Congressman Albio Sires (D-8), and Congressman Bill Pascrell (D-9).