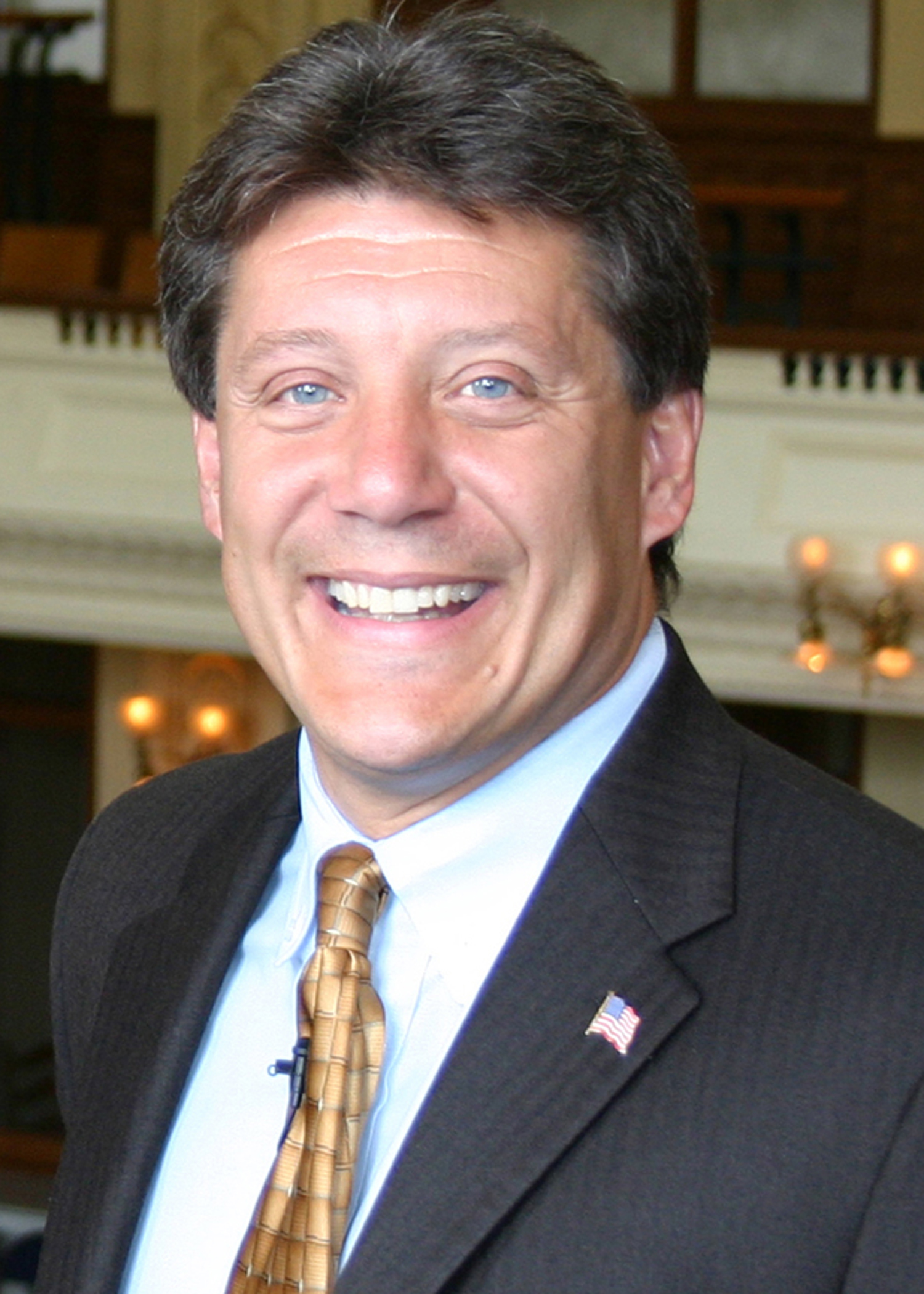 It's Tuesday, and it looks like the state Assembly might launch an investigation that will be bad news for the gubernatorial campaign of Lt. Gov. Kim Guadagno. U.S. Sen. Bob Menendez appears headed for trial after the U.S. Supreme Court turned down his request that it hear an appeal of his indictment. Healthcare continues to be an issue in the state, as U.S. Sen. Cory Booker continues fighting GOP efforts to repeal Obamacare and hospitals worry what the Trump administration's immigration orders could mean to them.
U.S. Rep. Rodney Frelinghuysen continues to duck a face-to-face meeting with constituents, holding another invitation-only telephone event and Assemblyman Jack Ciattarelli received the Burlington County GOP endorsement in his efforts to be the party's gubernatorial pick.
Quote of the Day: "It convinced me we should look further," – Democratic Assemblyman John McKeon, on an Assembly Judiciary Committee hearing into allegations the state Attorney General's Office worked to block an indictment against political supporters of Gov. Chris Christie and Lt. Gov. Kim Guadagno.
Lawmaker may revisit Christie whistleblower case
The chairman of the Assembly Judiciary Committee said he is interested in launching an inquiry into years-old accusations that the Attorney General's Office improperly worked to block an indictment against political supporters of Gov. Chris Christie and Lt. Gov. Kim Guadagno in Hunterdon County in 2010.
Nicholas Pugliese, The Record Read more
Turned down by Supreme Court, Sen. Bob Menendez expects vindication at trial
Sen. Bob Menendez expects to be vindicated of corruption charges when he goes on trial in September, his lawyer said Monday after the U.S. Supreme Court turned down a request to hear an appeal of his indictment.
Herb Jackson, The Record Read more
A few other ways to punish David Samson
Peter Peraino thinks his ride into Manhattan from Ridgewood would be much nicer if "somebody" would chip away the rust from the George Washington Bridge.
John Cichowski, The Record Read more
Booker slams GOP health-care proposal in Montclair stop
Sen. Cory Booker railed against the Republican replacement for the Affordable Care Act as he visited a Planned Parenthood facility in Montclair early Monday morning.
Andrew Wyrich, The Record Read more
State Funnels Funds Into Graduate Medical Education
While funding for charity care has been significantly reduced in recent years, Gov. Chris Christie has been steadily increasing a separate fund to assist teaching hospitals, more than tripling New Jersey's investment over the past eight years in facilities that train the next generation of doctors.
Lilo H. Stainton, NJSpotlight Read more
Trump immigration orders worry N.J. hospitals
Beyond the nation's airports and borders, the effects of President Trump's executive orders on immigration have reached into hospitals in New Jersey and around the country – touching doctors, medical residents, staff and patients.
Lindy Washburn, The Record Read more
Red Bank decision on undocumented immigrants delayed
A decision on whether Red Bank will join the number of U.S. communities pushing back against a new Washington-promised crackdown on illegal immigration will have to wait for another couple of weeks.
Payton Guion, Asbury Park Press Read more
Frelinghuysen to meet constituents again only by invite, only by phone
U.S. Rep. Rodney Frelinguyhusen will hold an invitation-only "telephone town hall" Monday, his third in four weeks.
Rob Jennings, NJ.com Read more
Like Corzine, governor hopeful Murphy donated big to N.J. Democrats. Here's how much.
Phil Murphy, the early Democratic favorite in this year's race for New Jersey governor, has donated at least $1.15 million to state and local Democratic organizations and candidates since 2001, according to an NJ Advance Media analysis of campaign finance records.
Matt Arco and Brent Johnson, NJ.com Read more
In BurlCo Victory Speech, Ciattarelli Swats at State GOP and Piscopo
Assemblyman Jack Ciattarelli (R-16) slapped at the sitting Republican State Committee tonight after he received the formal backing of the Burlington County Republican Committee – then the candidate took a shot at comedian Joe Piscopo.
InsiderNJ Read more
These are 5 things Jack Ciattarelli will do as governor
Republican gubernatorial candidate Jack Ciattarelli says he didn't find it funny when former "Saturday Night Live'' star Joe Piscopo, who also is considering a run, recently declared ""there is no way a Republican can win in New Jersey'' this fall.
Bob Jordan, Asbury Park Press Read more
'How many more tragedies' asks mayor, after 11-year-old shoots younger boy
Mayor Ras Baraka, in response to a 10-year-old boy being shot by another boy inside his grandfather's home, is calling for stricter gun control.
Dan Alexander, NJ101.5 Read more
Pricey N.J. college gets stung by credit agency junk rating
New Jersey's second-most expensive college has been losing money and faces a difficult path to regaining financial stability, according to a Wall Street credit rating agency.
Adam Clark, NJ.com Read more
Christie calls N.J.'s community colleges 'hope factories' for job growth
Referring to them as "hope factories," Gov. Chris Christie on Monday announced a new effort to boost enrollment at the state's 19 community colleges by launching an expanded 'New Jersey Career Connections initiative.'
Matt Arco, NJ.com Read more
The 25 N.J. school districts that get the least state aid
The $13.8 billion Gov. Chris Christie proposes spending on education next year accounts for more than one-third of the state budget, including $9.1 billion that goes directly to schools to support their classrooms.
Adam Clark, NJ.com Read more
Rabbis hitting South Jersey streets with mezuzah campaign to counter threats against Jewish community
With renovations nearly complete on her Cherry Hill home, Noa Nidam needed a final touch before move-in day: a sacred mezuzah carefully mounted on the doorpost.
Melanie Burney, Inquirer Read more
Police investigate 'bias incident' at Jersey City LGBTQ center
The Hudson Pride Connections Center in Journal Square was vandalized Monday morning in what police are investigating as a 'bias incident.'
Caitlin Mota, The Jersey Journal Read more
How would you spend $72M to reduce air pollution in New Jersey?
New Jersey could soon receive a $72 million share from Volkswagen's settlement of emissions-cheating allegations, and there's no shortage of ideas on how to use the funds to reduce air pollution.
Michael Symons, NJ101.5 Read more
Glen Ridge group seeks those seeking office
The Glen Ridge Civic Conference Committee (CCC) has been in place nearly since the borough's founding, endorsing residents it deems are qualified candidates for office.
Matt Kadosh, The Record Read more
Property taxes double after phantom additions to appraisal
High property taxes are one of the biggest complaints you'll hear about New Jersey.
Karin Price Mueller, NJ.com Read more
Editorial: The last thing the Soprano state needs: an elected Attorney General
One of Lt. Gov. Kim Guadagno's first big ideas in her bid for governor is to change our state constitution to allow voters to elect the Attorney General.
Star-Ledger Read more
Commentary: Windfall could transform N.J. media
Imagine this happening in your town:
You go to return your books to the local library and find it shuttered – with a notice on the door that all the buildings in the system have been sold at auction. Information is now all online, it says.
Craig Aaron Read more
Legislators focus on car safety, license suspensions, surcharges
Our state legislators want to keep us safe on the road, and they're working extra hard to help drivers with license problems.
Joan Quigley Read more