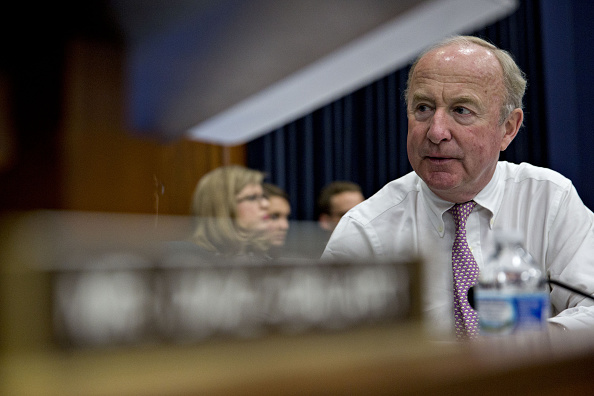 The GOP initiative to replace Obamacare on Friday was pulled from a scheduled House vote at the request of President Donald Trump. The decision to pull the the bill likely stems from the large numbers of Republican representatives who broke ranks with leadership and decided that they would vote "no" after reports found that an Affordable Care Act repeal would lead to a spike in the number of uninsured Americans and strip Medicaid coverage from many.
New Jersey's congressional delegation heavily leaned away from the Republican initiative to repeal and replace the Affordable Care Act. Out of the 12 congresspeople in the state, 11 said they would vote "no" to the American Healthcare Act. That number includes four out of the five Republicans who represent New Jersey in the House.
Earlier this week, Rep. Leonard Lance (R-7), Rep. Frank LoBiondo (R-2) and Rep. Chris Smith (R-4) all announced that they would not be supporting the replacement. On Friday, Rep. Rodney Frelinghuysen (R-11) joined his colleagues and, in a Facebook post, called the legislation "currently unacceptable."  In New Jersey, Rep. Tom MacArthur (R-3) remained the lone supporter in the state.
In an unusual moment of solidarity with Republicans, the New Jersey Working Families Party on Friday released a statement praising the four Republican New Jersey congressman for their decision not to vote for the bill.
"GOP members of New Jersey's Congressional delegation have felt the force and fury of their constituents through massive ongoing grassroots mobilization and voter outreach," Director of NJ Working Families Analilia Mejia said in a statement. "We are glad to hear that Congressman Rodney Frelinghuysen is joining Congressmen Chris Smith, Frank LoBiondo, and Leonard Lance in standing against this naked attempt to siphon billions of dollars into the pockets of the richest, paid for by stealing health care from ordinary Americans."
During his presidential campaign, Trump promised a repeal and replacement of the ACA. However, on Thurdsay, Trump gave lawmakers an ultimatum: pass this replacement or the ACA stays in place. The failure of the replacement is a significant defeat for Trump.