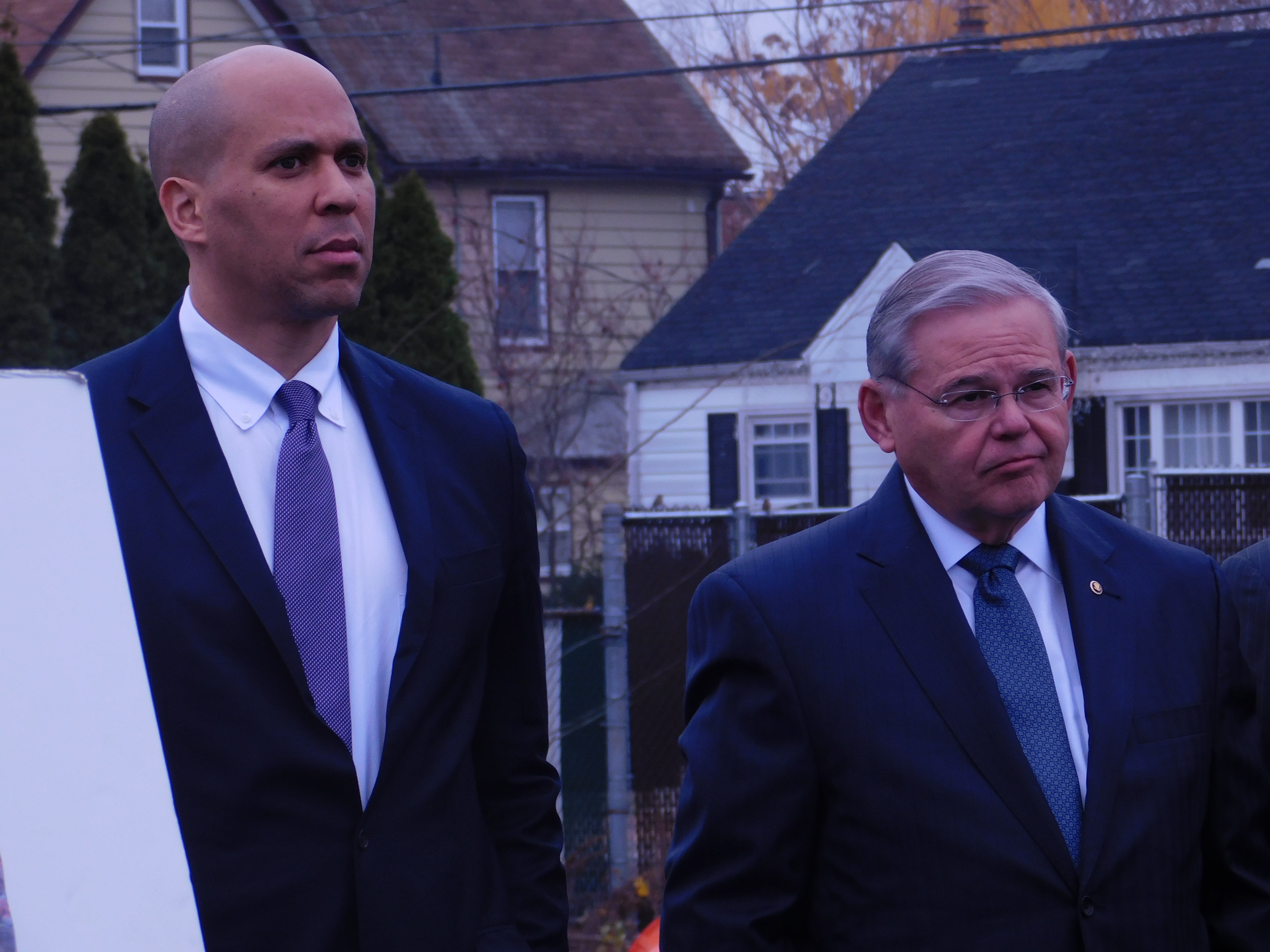 Since President Donald Trump was elected, the two U.S. Senators from New Jersey, Cory Booker and Bob Menendez, have not been shy about their disapproval of his policies and initiatives. On Tuesday, following a sweeping executive order made by Trump regarding how the U.S. handles environmental policy, Booker and Menenedez, both Democrats, expressed disapproval with changes including the removal of policies put in place by the Obama administration to regulate carbon emissions and limit coal production. Trump also ordered a review of the Clean Power Plan.
In a statement, Menendez called Trump's environmental policy changes "an abdication of American leadership in the battle against climate change." While Menendez said the changes will impact people "across the globe" his statement also mentioned the impact he believes the new policies will have directly on New Jersey residents.
"New Jerseyans in particular will suffer from the rollback of clean air and climate change protections," Menendez said. "Lifting pollution standards on dirty, upwind power plants would result in more toxic emissions blowing towards our communities, shrouding the Garden State in a cloud of soot and smog, eroding our air quality and exacerbating already high asthma rates. Allowing climate change to continue unchecked threatens the viability of our shore communities, and paves the way for more frequent and more powerful storms like [2012's Hurricane] Sandy that put lives and property at risk."
Menendez also said that by rolling back climate protections, Trump is focused on the past rather than the future.
According to Booker, Trump's executive orders signal a "sad day for our nation, and for our planet."
"With the stroke of his pen, President Trump is doing serious damage to nearly a decade of progress on one of the most defining – and important – issues of our time. Climate change is an urgent economic and national security challenge that is already beginning to have disastrous effects," Booker said. "This Executive Order only makes sense if you think climate change is a hoax created by China and you're living in a state of denial about the very real harm it is doing to our environment, our economy, and our world."

In his statement, Booker vowed to fight the climate policy changes.