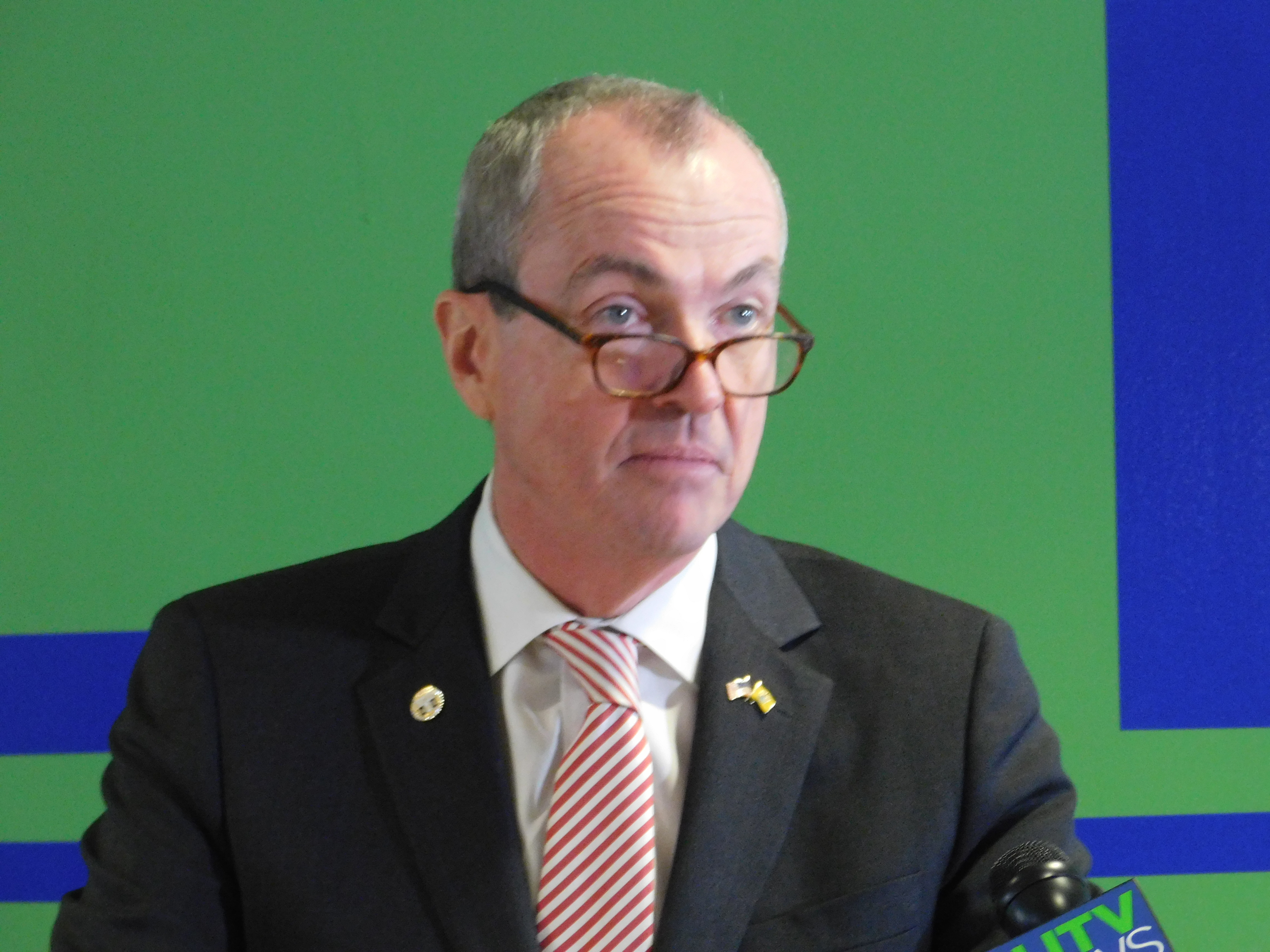 In New Jersey's upcoming Democratic gubernatorial primary, voters—including millennials 35 and under—will have to choose from among the crowded field of hopefuls looking to score their party's nomination. So far, former U.S. Ambassador to Germany Phil Murphy, Assemblyman John Wisniewski, state Senator Ray Lesniak, former Undersecretary of the Treasury Jim Johnson and activist Bill Brennan have all formally announced their candidacies.
In the 2016 presidential race, an estimated 24 million young people (between the ages of 18 and 29) voted nationwide according to CIRCLE, the Center for Information and Research on Civic Learning and Engagement. While much of the youth turnout was driven by the GOP, Vermont Senator Bernie Sanders is also credited with upping youth engagement during his time in the primary. In New Jersey, Wisniewski acted as the state's Sanders campaign chairman, something which put him into contact with the progressive voters he is now aiming to capture. The problem for Wisniewski is that the entirety of the crowded field—including  New Jersey Democratic State Committee favorite Phil Murphy—are all vying for the same thing.
Demetrius Terry is the executive vice president of the New Jersey College Democrats, a group focused on engaging college-aged youth in the Democratic process. In the lead up to the presidential primary, Terry was a delegate for Sanders. He said that, because of Clinton's decisive primary win, young Sanders supporters may not be inspired to support Wisniewski based on that connection alone.
"In all honestly, there are many Bernie Sanders supporters who are not too happy with Assemblyman John Wisniewski because of Bernie losing the State of New Jersey so badly," Terry said, noting that he is now supporting Murphy's gubernatorial run. "As a delegate for Bernie Sanders in Hudson County, I did not receive the proper tools and resources to give to voters."
According to Terry, members of the College Democrats are generally pulling for either Murphy or Wisniewski. Terry said that by locking up so much support from Democratic leaders around the state, Murphy is earning confidence from young voters looking to enter the next election as a unified coalition.
"The reality is, it's time for the Democratic party to unite on all fronts," Terry said. "It's great to see Murphy have the support of most NJ Democrats especially county chairs as it shows he's the best equipped candidate to move New Jersey forward and turn our state blue again."
Marshall Spevak is the President of the New Jersey Young Democrats (NJYD), the official youth arm of the NJ Democratic State Committee that engages members up to 36 years old. As with the College Democrats, Spevak said that he has seen support for both Murphy and Wisniewski from group members. While Spevak acknowledged Sanders's connection to young voters in the primary, he said that he feels connections like the one between Wisniewski and Sanders will not necessarily translate into votes in the gubernatorial primary. Like Terry, Spevak said young Garden State Democrats are looking for unity.
"I think Assemblyman Wisniewski's leadership of the Sanders campaign in the presidential primary made him a known quantity among former Sanders supporters but I don't believe at all that it puts those votes automatically in his column," Spevak said. "My experience over the last couple of months following the presidential election is that Young Dems, and millennials specifically, are looking to move past the Clinton-Sanders primary to unify the Democratic Party to take on the Donald Trump's and [NJ Governor] Chris Christie's of the world, not only to resist their disastrous agenda for our nation and our state but to push progressive values forward."
Spevak, a Murphy supporter, said that the NJYD received an influx of emails following Trump's victory that hint at high engagement for New Jersey's youth come the June primary and the November general election. New Jersey's gubernatorial election will be the first major election—along with Virginia—since Trump was elected as president.
"I think enthusiasm for this year's election will be at an all time high for a gubernatorial race. In many ways this will be the first chance for voters in New Jersey to rebuke the Trump agenda, and there are a lot of young people who want in on that," Spevak said.
Neither the College Democrats or the Young Democrats have endorsed a candidate. The NJYD bylaws preclude the organization from supporting anyone in a primary. The New Jersey primary will be held in June. The victors from each party will go on to face one another in the November general election.