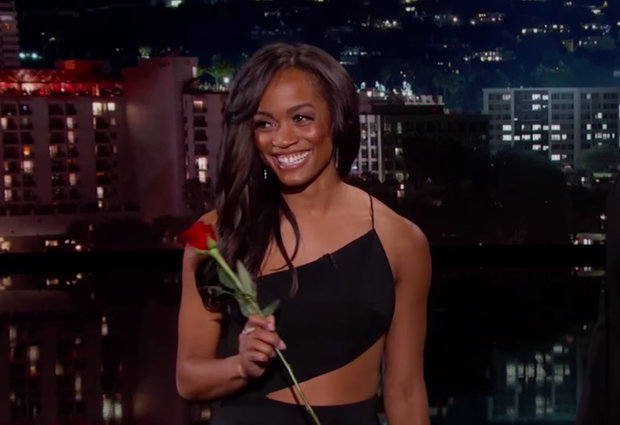 I have made no secret of my general dislike of that guy you swiped right on on Tinder and then sort of forgot about after he sent a few sleazy messages, Nick Viall
the guy you had a crush on in high school who seems to have sort of not done much since, Nick Viall
if one of those wipes for cleaning down gym equipment were transformed into a human a la Beauty and the Beast, Nick Viall
cursed men's scarf from Zara, Nick Viall
human equivalent of protein powder in oatmeal, Nick Viall
unemployed 36-year-old, Nick Viall.
It's not that I think Nick is a bad person, or that he doesn't deserve love and all that, blah blah blah, but his turn as the Bachelor, as he smirked in dopey disbelief the entire time, felt like nothing so much as a reminder of The Bachelor's inherent creepy beauty pageant-style sexism.
Of course, the very idea that two dozen long-haired women desperately throwing themselves at a stranger who gets to date them all and select a winner is a weird, sexist concept, but that's something we like to forget about because, well, goddammit, sometimes it's fun to pour a glass of rosé and lean into a sort of performative basic-ness. But then you see someone like Nick Viall mechanized to be the object of all of these women's affections and you think: eugh.
Nick Viall is a thirty-six year old man who has been on ABC reality shows four times (and is about to be on Dancing With The Stars). His longterm career prospects include slowly disappearing from the pages of Us Weekly over the course of eight months. When someone with a genuinely successful career, someone funny and charismatic, like, say, Rachel, appeared as someone for Nick to evaluate and discard, The Bachelor lost me. It wasn't fun to watch, or even hate-watch anymore. I couldn't root for my favorite contestant because "winning" would mean a lifetime (or let's be honest, four months) punishment of Nick Viall across the dinner table talking about his ab routine in awful turtlenecks.
But that brings me to the point. Dammit ABC, you've brought me back. It was announced that Rachel Lindsay would be the Bachelorette, and the first Black lead of the massive franchise in its entire history.
Rachel represents a stark refusal of a recent trend in the type of contestant the Bachelor franchise has been leaning towards: 24-year old Instagram model-types who look like they would have been mean to me in high school. Rachel is funny and smart, a successful lawyer in her thirties who seems genuinely interested in finding someone cool to date and possibly marry, and not an audience that will allow her to get a few thousand dollars for shilling pics of fitness tea when it's all over. Her closest analog in terms of intelligence and humor, Andi Dorfman, was the star of my favorite Bachelorette season (in fact, the only one I could stand to watch start to finish in all of its three-hour-long-multiple-times-a-week stretched out glory).
And ABC knows they have a winner with Rachel: they spent the last half an hour of Nick's After the Rose special actually beginning Rachel's season, putting up a mock-mansion backdrop and bringing out four guys for her to meet. It was the reality television equivalent of giving Nick the cane. Enough of Nick and Vanessa, who don't come across as lovebirds so much as people sitting next to each other at the DMV who won't acknowledge that they once went on a single Tinder date—
—bring on Rachel Lindsay. Black, smart, funny, and gorgeous. I'm back in. Goddammit.