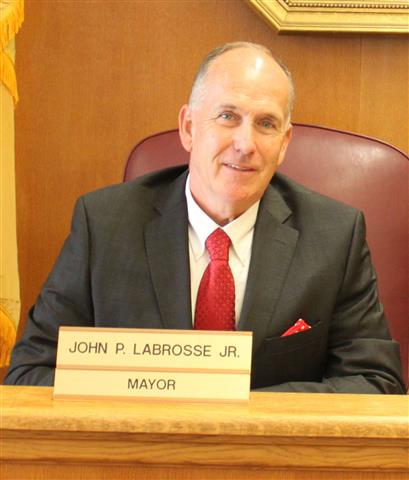 After allegations were made by one of the three slates running in the Hackensack municipal race that incumbent Mayor John Labrosse's team had improperly used municipal resources in order to print and mail political fliers to Hackensack voters, the mayor's team launched an attack of their own. On Thursday, following the publication of an article on PolitickerNJ that quoted Hackensack United for Progress's Campaign Manager Caseen Gaines, Lacrosse's campaign manager Phil Swibinski accused Gaines of conducting political activity while at his Hackensack High School teaching job.
According to a press release issued on Thursday by Swibinski, "The Labrosse Team is calling for an independent investigation by the Bergen County Prosecutor's Office into Caseen Gaines' political activities during school time." According to the release, the Labrosse Team is "preparing a formal letter on these issues that will be sent to the Bergen County Prosecutor's Office and the State Attorney General's Office." Earlier in the week, Gaines sent a letter to the Prosecutor's office and the Attorney General regarding the mailers.
Following the Labrosse Team's release, Gaines issued a response condemning the allegations against him. He called the Labrosse Team's response "a clear attempt to distract from being caught red-handed misusing taxpayer resources to further their political careers."
"It should be a surprise to no one that a Mayor and Council who have made intimidating their opposition and retaliation hallmarks of their administration would make such an offensive accusation," Gaines said in his response "I have kept my roles separate."
The e-mail questioned by the Labrosse Team was received by Observer at 9:14 a.m. on Thursday.
The Labrosse team includes Deputy Mayor Kathleen Canestrino, Councilman Leo Battaglia, Councilman David Sims, and council candidate Stephanie Von Rudenborg. Hackensack United for Progress includes candidates Lara Rodriguez, Jason Some, Michael Williams, Carlos Merino and Rommy Buttaf. A third slate, Hackensack Strong, lead by Councilwoman Deborah Keeling-Geddis and including Richard Cerbo, David Dungey, Angelica Carfi-Meneses and Rafael A. Del Rosario is also running.