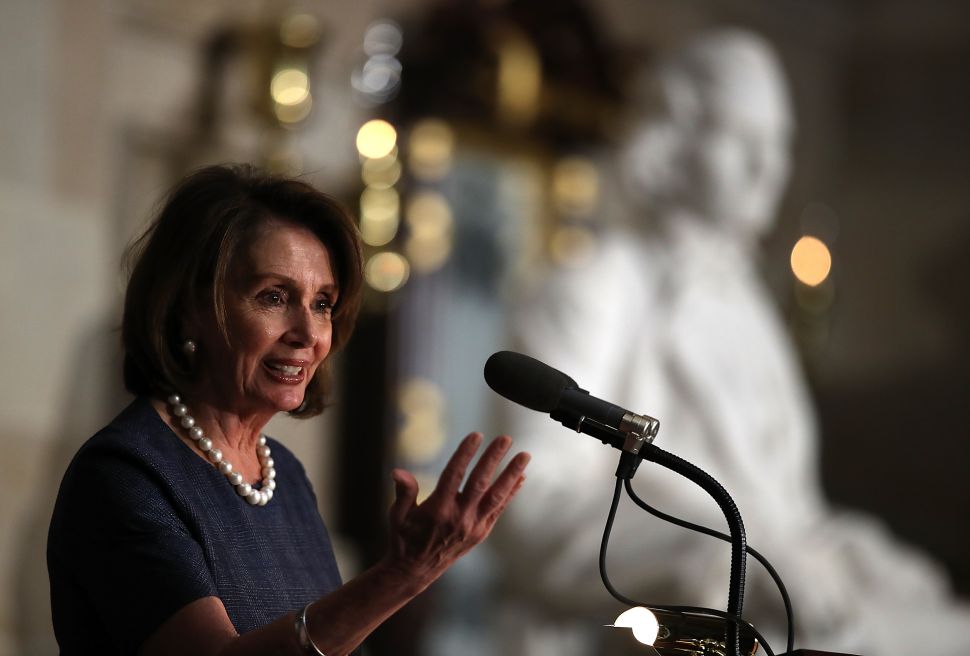 With a favorability rating of 27.8 percent, House Minority Leader Nancy Pelosi is of the least liked politicians in the country. When Pelosi was re-elected House Minority Leader, despite calls for reform after Hillary Clinton's election loss, House Majority Leader Kevin McCarthy told reporters, "I truly believe as long as she's leader we keep the majority."
Democrats have lost over 60 seats in the House since 2008, with Pelosi presiding over these historic losses. For some reason, the Democratic Party still believes she is the right person to lead the messaging for the party as they rally against President Donald Trump and Republicans.
On March 13, Politico reported that Pelosi "retooled" the Democratic Party's communications' shop to battle Trump; she announced the hiring of a new communications director, Ashley Etienne, to focus on "oversight, ethics and Russia." Politico noted that Etienne helped work on the Democrats' 2012 campaign messaging, when Republicans increased their majority by 33 seats. Policies that would improve the lives of low income, middle class and working voters aren't cited as part of the Etienne's focus. Instead, Pelosi will continue the Neo-McCarthyist narrative about Russia as a key part of the Democratic Party's message. Of course, this strategy didn't help Clinton's 2016 campaign and has done little to boost favorability among the Democratic Party—which has lower favorability ratings than Trump and the Republican party.
Pelosi is also reportedly scheduled to host fundraising events with Virginia Gov. Terry McAuliffe and former Attorney General Eric Holder, which confirms the real reason for Pelosi's continued position in leadership: her ability to court donors. CBS News reported in 2009, "Since her initial run for Congress in 1987, Pelosi has forged an eclectic mix of political and financial supporters—a blend of Bay Area elites, Washington power players, labor unions, progressive corporate execs, trial lawyers, 'old money' families from both coasts and Paul Pelosi's business connections. And the veteran Democratic lawmaker has mined this group with enormous success, for herself and for her party." Though Pelosi's leadership has yielded fundraising success for Democrats, it has come at the cost of disenfranchising thousands of voters who increasingly view Democrats as partners with the top one percent.
Pelosi recently sent a letter to Speaker of the House Paul Ryan demanding that Republicans' healthcare bill be made public, as it should be. But Democrats shouldn't rely on Pelosi to convey this message; when Obamacare was being rushed through in 2010, she infamously said, "We have to pass the bill so that you can find out what is in it." Republicans used the comment to demonstrate the Democratic Party's arrogance, and it helped shape a pejorative narrative of the legislation.
On March 10, Pelosi admitted that she would have retired if Clinton had won the election, as though her decision to stay in Congress is helping the Democrats recover. The Democratic Party is in the abysmal state that it's in today in part because of Pelosi, and her continued leadership will ensure that Democrats will remain poorly equipped to develop a formidable opposition to Trump. The Democratic Party can't afford another poor showing in the 2018 elections, but while Pelosi is calling the shots, they will likely have to relearn this lesson the hard way.