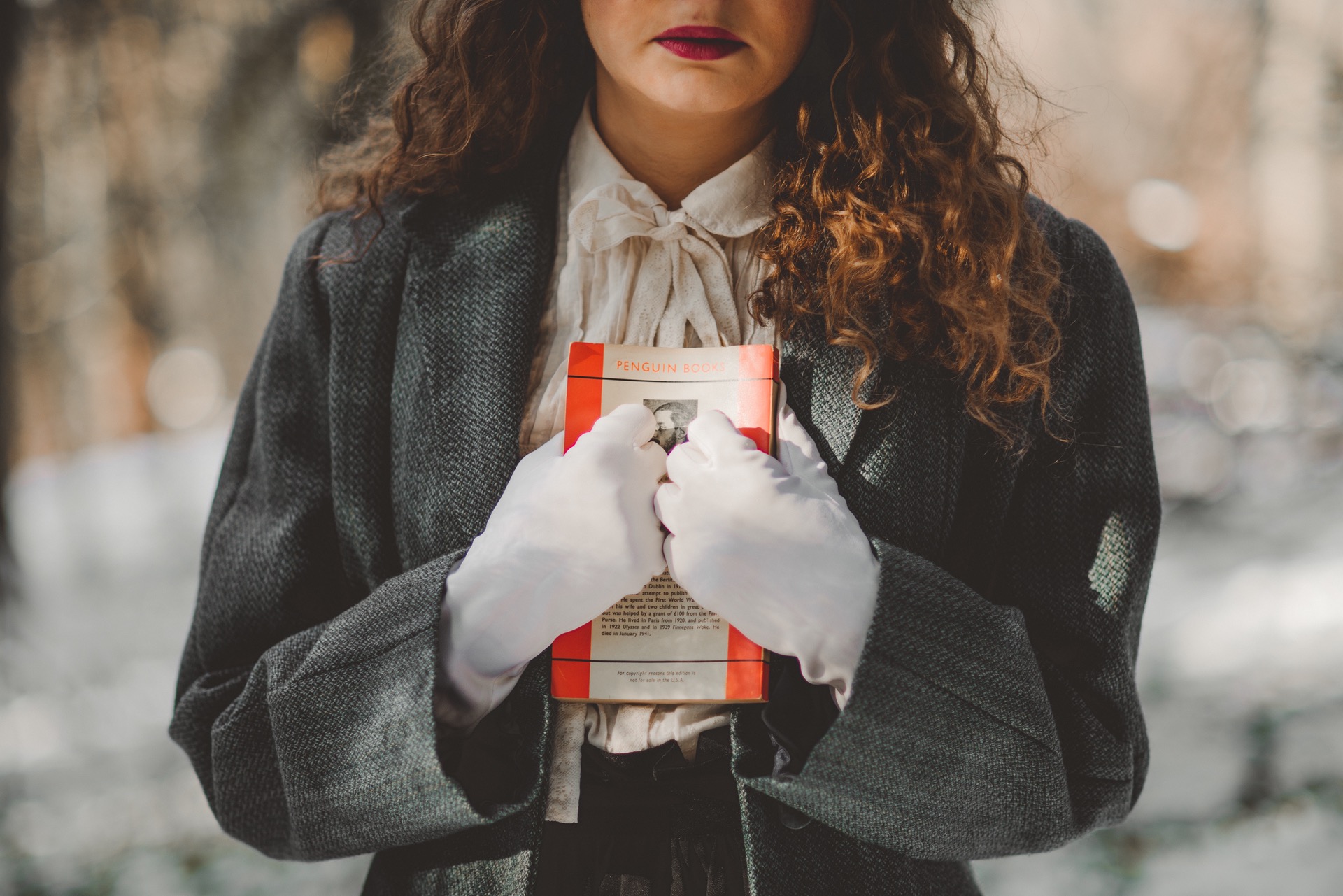 In the 1990s the exciting ethnic boom in literature began, introducing Americans to talents such as Juno Diaz, Jhumpa Lahiri, and Ha Jin. Soon, however, the increasing diversity of voices often seemed less authentic than the crowd that created the buzz. Young writers across America were transforming themselves into sellable models of culture.
In 2006 Poets and Writers published "The Pressure to be Exotic," by Azita Oslanoo, who grew up in Montana and liked it there.
"As a first-generation American, the daughter of Iranian parents, I've been advised by peers, professors, two agents, and one editor to cash in on the latest book in Middle Eastern literature, particularly in memoir-driven literature…The problem is that I can't in the least imagine the book I'd have to pen…Would it have lots of italicized foreign words interspersed throughout the prose? Would I open with a passage on veiled women and Persian rugs?"
Since the essay's publication, literary reviews—to name one arbiter of writerly trends—have transformed into bullhorns for ethnic and sexual politics.
In December 2016, The Masters Review sent notice that Purdue professor and third-wave feminist Roxane Gay was judging stories and essays for a new anthology. The editor included a note by Gay. "I am not at all interested in stories about white people in sad marriages…"
After receiving complaints, the editor removed this language from the site. What concerns me most isn't the casual racism of Gay's words, but the questionable taste exhibited by the review in choosing her as judge. Instead of inviting a serious literary author, they picked a social justice academic who relies on ideological catchwords.
In her essay collection Bad Feminist, Gay asserts, "You need to understand the extent of your privilege, the consequences of your privilege, and remain aware that people who are different from you move through and experience the world in ways you might never know anything about." A writer who publishes campus clichés like privilege checking is fresh out of ideas.
More and more, writing isn't expected to be excellent, or even good, but simply to express opinions that once were found only in Women's Studies lectures and La Raza teach-ins.
In 2015 McSweeney's published "An Open Letter to White People in My Program." Its author writes, "I'm sorry for saying the one Latin character you wrote in workshop was both clichéd and racist. I see now that if you wrote a maid character, OF COURSE she would need to be Mexican."
Never mind that Raymond Carver wrote about a Mexican maid in "Gazebo." He was probably exerting his privilege—the alcoholic janitor brand, mind you, but a racist nevertheless. Carver would receive a stern rebuke in today's climate. He might even have a hard time getting published until he recalibrated his sensitivity meter.
In fact, the Chicago Tribune reports that "Publishers are hiring 'sensitivity readers' to flag potentially offensive content" before publication. To make matters worse, a sensitivity reader might see the author as a cultural appropriator, a high offense in the social justice ethos.
"It feels like I'm supplying the seeds and the gems and the jewels from our culture, and it creates cultural thievery," [one sensitivity reader] said. "Why am I going to give you all of those little things that make my culture so interesting so you can go and use it and you don't understand it?"
But PC rhetoric is found everywhere these days. Even Junot Diaz, author of the miraculous story collection Drown, employs all the flimsy truisms of a campus protester in his many interviews. Diaz argues that Mark Twain "co-opted" black culture, and that America practices "the erasure and marginalization of all people of color."
When Junot Diaz began knitting these linguistic patterns onto any surface that would sit still to take them, I was disappointed—maybe even depressed, for a day. It was like hearing a beloved author mention his "walk with Christ," instead of using his own language. In the 90s, this Dominican-American author was pissed off at America to be sure. But his immature, profanity-laced rebelliousness in interviews was always singular and interesting. He used his own words back then.
Maybe his new abstract thinking accounts for the mediocre prose of his most celebrated offering. Pulitzer-winning The Brief Wondrous Life of Oscar Wao, told in summary form, lacks dramatic scenes or sensory language. But it does contain many preachy lines regarding the evils of American imperialism. Worse, the protagonist displays little psychological depth.
The novel follows a Dominican kid in New Jersey who's seeking a girlfriend while trying to escape the "fuku Americanus" curse of, yes, colonialism. But the fuku offers more cultural commentary than authentic character insight. Oscar's "lack of a girlfriend" dominates the plot in early chapters. The love theme remains forced, however, like sugar sprinkled onto a cake after baking.
"Senior year found him bloated, dyspeptic, and, most cruelly, alone…Ana was his last fucking chance for happiness…I've waited forever to be in love, he wrote his sister. How many times I thought this is never going to happen to me." The bad lines produce much eye rolling in the careful reader. Forget sensitive readers. Where were the editors?
In addition, gratuitous racial antagonisms appear here and there in breezy remarks. When the protagonist attends college, "The white kids looked at his black skin and afro and treated him with inhuman cheeriness." Every last one of them, apparently.
Books designated as literary ought to present characters whose actions and inner lives render the depth, flaws, contradiction, and sensory experience of life lived. Consider the brilliant and moving story collection Drinking Coffee Elsewhere, by African-American author ZZ Packer. In "Brownies," after landing at Camp Crescendo, a troupe of black Brownies identify a white troupe as privileged white girls.
"Troup 909 was doomed from the first day of camp; they were white girls, their complexions a blend of ice-cream: strawberry vanilla." Later, after hearing that one of them used the N-word, they hatch a plan to beat them up, only to find that the girls are special needs children and innocent of the charge.
Near the end of the story, the narrator tells her friends how a Mennonite family offered to paint their porch, a customary act of humility, and explains why her father accepted.
"'He said,' I began, only then understanding the words as they uncoiled from my mouth, 'it was the only time he'd have a white man on his knees doing something for a black man for free."
ZZ Packer's fiction defies the easy divisions so common in our shabby right/left moment. She understands that human beings of any race are mean and courageous, prejudiced and compassionate, and that we share our flawed humanness in common, like the best writers know, no matter what part of the world they come from.
Ryan Blacketter is the author of Down in the River. He's starting a site exploring culture and the arts called The Monument Club.