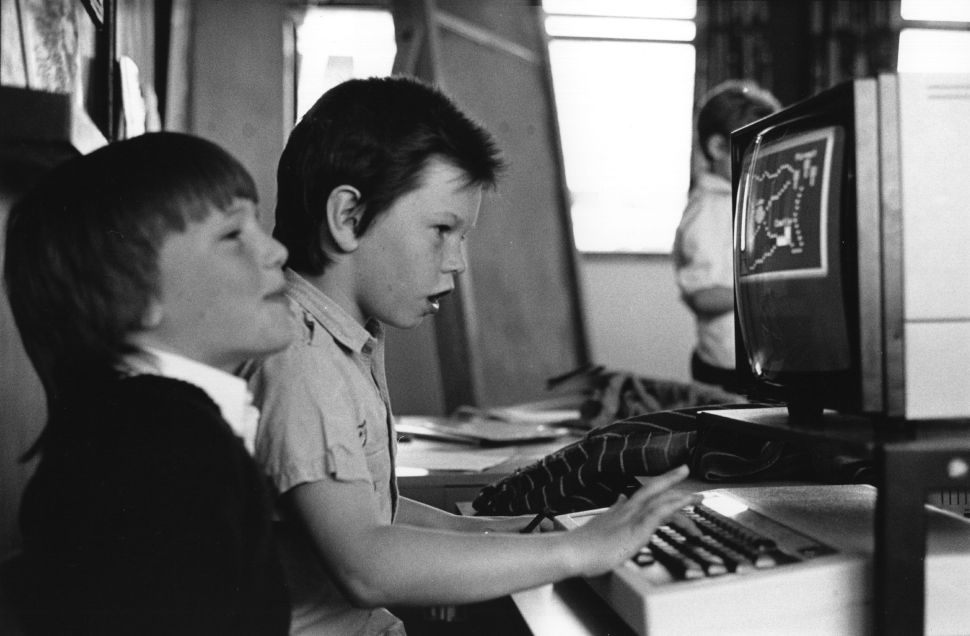 AUSTIN—It's not hard to find videos of people screwing online, and kids want to know about sex. In fact, with the rise of porn tube sites, it's easier than ever for young people to watch adults having it. Or a version of sex, anyway—porn sex.
Porn's not made for education, and neither are romcoms, yet both end up shaping people's ideas about love and sex. At South by Southwest in Austin this week, Michael Bucchino, an interactive producer at the New York ad agency Droga5, gave a talk on open source data and pornography.
He told the Observer that he had long felt that the oceans of data collected by porn sites could provide valuable lessons about the power of using information. He ended up finding a lesson for society: people will learn about sex one way or another, whether or not political leaders wants to deal with it. 
In an interview with the Observer after his talk, Bucchino explained that he reached out to MindGeek, the owner of the world's largest porn sites, again and again to ask for data about porn viewers. He finally was able to open a door with executives there, and they gave him access to a slew of stats about one year on the most popular website for free, sexually explicit videos: PornHub. Last year, visitors watched 91.98 billion videos, which accounted for a total of 5,246 centuries worth of porn watching.
He has since made slides from his talk available online.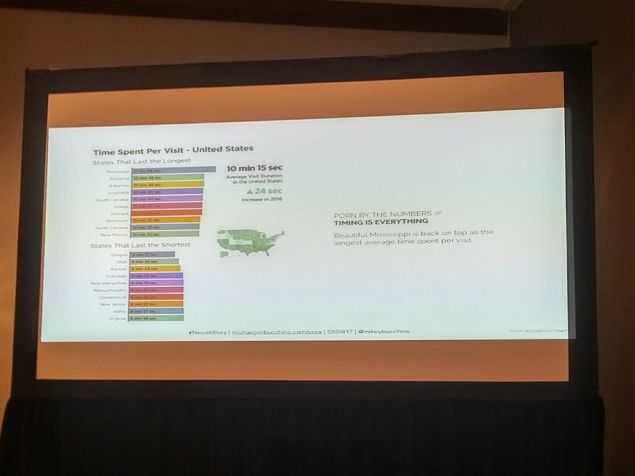 Beyond the numbers, Bucchino demonstrated the power of the video genre in the middle of his talk. As he went through the slideshow, the room felt electrified with laughing and clapping punctuating his very open discussion of a topic most people keep quiet about. Then he threw a video up on the screen, which had all the hallmarks of porn, and the energy changed completely. Everyone went completely silent, sucked into wondering if they were about to see what they thought they were about to see.
It featured a man and a woman moving separately through an apartment. It was narrated by the woman's thoughts, explaining that the man was her roommate's boyfriend. There was a palpable sense that everyone in the room could sense where it was meant to go, and the whole room was waiting for it. Then it didn't go there, and the mood went right back to where it had been before.
SEE ALSO: Sex online is getting safer.
Bucchino went through a slew of innovations driven forward by porn. For example, the Super 8 video camera helped to cheaply produce homemade and extremely lucrative explicit videos. Porn sites invented the pop-up ad, which helped improve total time viewing content. Porn drove widespread adoption of closed captioning in videos, because people wanted to know what was being said.
This is useful now, because "A lot of us are consuming videos without sound on," Bucchino said.
Even if videos can be viewed silently, that doesn't mean that silence about sex is productive. Another stat PornHub shared was that one in four visitors to the site are women. The more the company digs into the numbers, the more it appears that they have turned to the resource to learn more about sexuality. Women look for narratives, videos featuring women and those from a woman's perspective.
"They are turning to it for sexual education, which is not good," Bucchino said. PornHub declined to share information about visitors under 18, since that's a legally complicated area for them. We know kids watch it, though.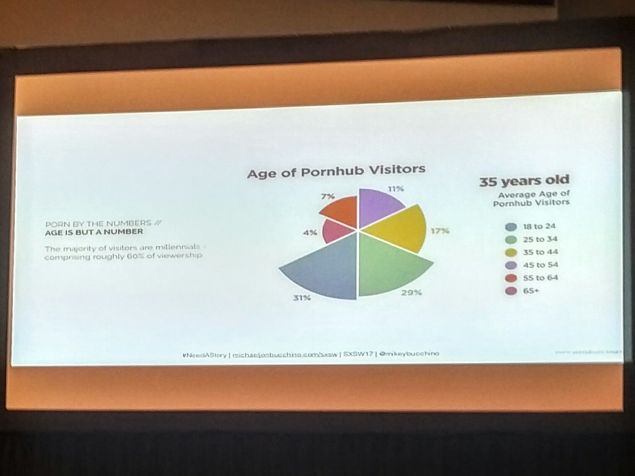 Blaming porn for how people think about sex is similar to blaming movies for how people think about violence. If all the entertainment in the world had to be socially responsible, people wouldn't be that entertained.
Still, for its part, PornHub has taken the issue on. It created the PornHub Sexual Wellness Center, a site for frank, realistic talk about sex.
Sex education remains controversial. In February, a site owned by the same parent, xHamster, redirected all traffic in Utah to a sex-ed series after the state legislature killed legislation that would have put fact based classes about sex into public schools.
"We need sustainable programs that promote health understanding and education," Bucchino said.
PornHub's providing one source, but it might be worth a collective conversation about whether we might all be better off with some others.
UPDATE: Added link to Bucchino's slide deck. March 29, 2017 4:23 PM.