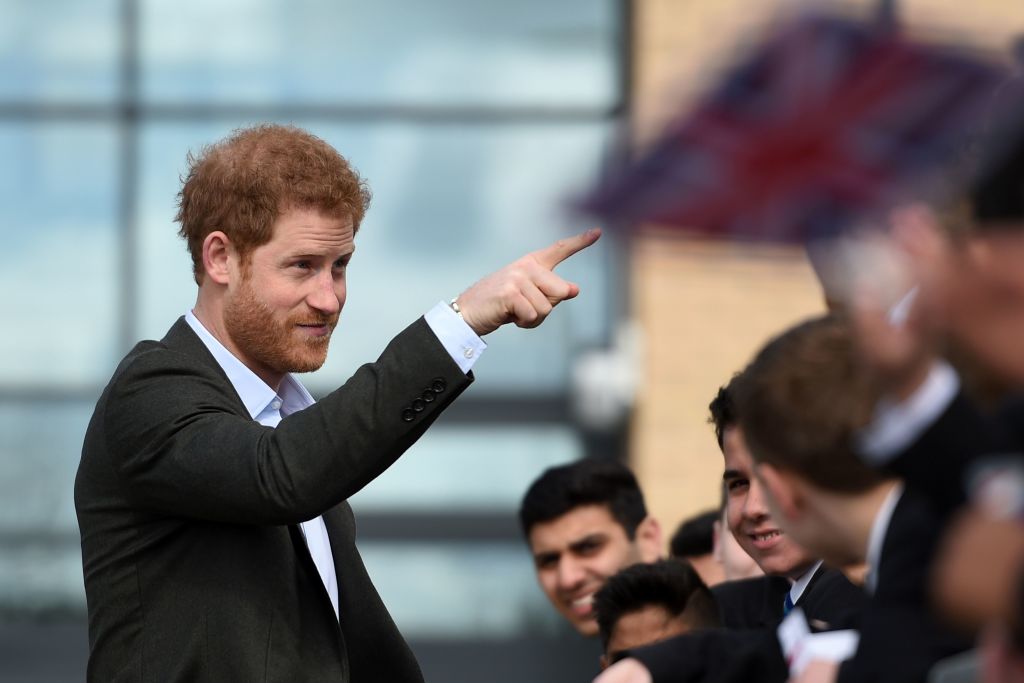 At Buckingham Palace it has been "business as usual," according to royal reporter Richard Palmer, who wrote on Twitter, "It's always tricky for the royals balancing wanting to show support while not disrupting important work after awful events."
The Duchess of Cambridge turned a perfunctory talk at the Royal College of Royal College of Obstetricians and Gynecologists into a moving speech about the Westminster attacks, along with opening up about the difficulty of child-rearing in a very real way. Meanwhile, Prince Harry continued with his previously scheduled appearances, stopping by Hamilton Community College in Leicester to visit three local philanthropy projects.
Prince Harry met with people from three local projects—Yes You Can, Leicestershire Aids Support Service (nicknamed LASS) and the Pink Lizard (which would also be the perfect name for a Brooklyn band). All three programs work to empower young people in different ways.
Prince Harry celebrated the 30th birthday of LASS, a nonprofit that provides support to people living with HIV, by helping to serve lunch. His mother, Princess Diana, worked closely with LASS in 1991. He also visited the "panel of purses," that remembers people who died, and was started by his mother.
The prince concluded his visit at the Pink Lizard, where he channeled his sister-in-law Kate Middleton by playing sports while dressed in formal attire (although he wasn't wearing wedges). He joined the youths in a rousing game of football-volleyball, all while wearing a suit, proving that philanthropy can be done at anytime, in any outfit.