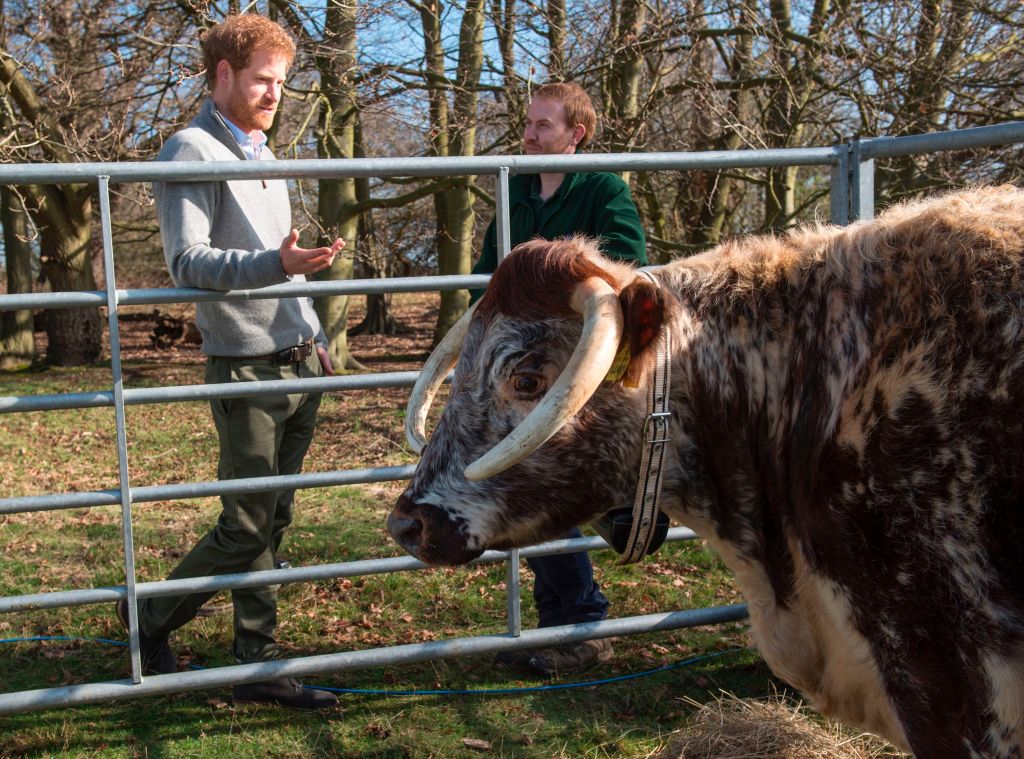 Prince Harry communed with nature earlier today, and it was all documented on Instagram for his loyal followers. The prince visited The Queens Canopy Project at Epping Forest, which sounds like a Harry Potter location (perhaps there's a Whomping Willow on the grounds). He played with local school children who were learning about wildlife conservation and met some of the forest's animals.
The event's purpose was to increase awareness of the value of indigenous forests. Prince Harry is now working with the Queen's Commonwealth Canopy, a network of forest conservation initiatives. The initiative launched in 2015 across the 52 nations of the Commonwealth.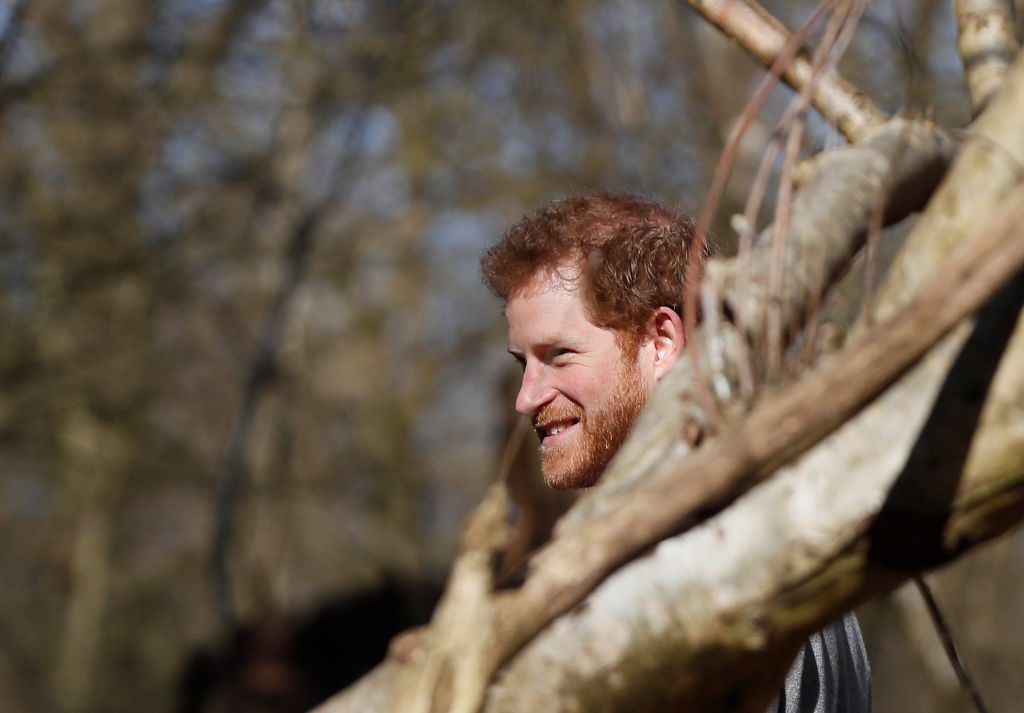 In the forest, Prince Harry met with a cast of characters very difficult from his usual associates. He was photographed meeting with Lucky, an English longhorn, and her calf named Ragamuffin. Unfortunately, it was not Lucky Blue, or even the character Britney Spears sang about, but it still made for quite the photo op.
The forest itself has a bit of royal history. It was opened in 1882 by Queen Victoria, where she made a public speech to dedicate it to her people after successfully saving the forest.
Once Prince Harry was done meeting the cows, he continued the family tradition by planting a tree and unveiling a plaque to commemorate the occasion.