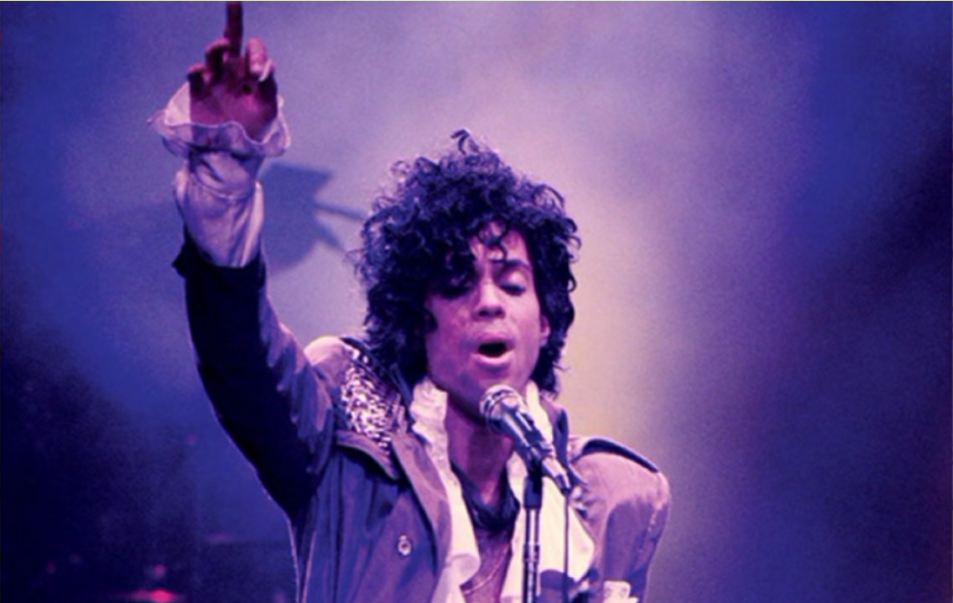 It's hard living in a world without Prince.
April 21 marks one year since Prince was found dead in an elevator inside his Paisley Park estate, the victim of an overdose of fentanyl, a powerful pain drug he was using to self-medicate.
But rather than commemorate such a dark day in music history, the proper way to remember the legacy of pop music's one true wizard is celebrating the 30th anniversary of his greatest masterpiece, Sign 'O' The Times.
Released on March 30, 1987, the double LP marked a creative new direction for the the guitarist, a man who felt he had nothing left to prove to the mainstream world after the massive success of 1984's Purple Rain.
Like Rain, Prince turned the release of Sign 'O' The Times into a multimedia event, compromising not only an album but a film as a well—a hybrid concert movie/fantasy trip that for some reason remains off the market.
Many of the songs that appear on Sign can be traced back to a collection of discarded full-lengths Prince recorded and vaulted—including such hardcore fan favorites as Dream Factory, Camille and the original Crystal Ball—albums that are purportedly part of the big reissue campaign the Purple One's estate is trying to get together.
The songs might have been initially envisioned as distinct, separate entities, but in the context of Sign 'O' The Times they provide a keen fusion of smooth jazz, skeletal funk and the melodic sensibilities of the Paisley Pop movement. As urban legend suggests, this is where he got the name for his label and studio compound in his beloved Minneapolis (evidenced on such tunes as "Starfish and Coffee").
In many ways, Sign 'O' The Times is the quintessential Prince album; the record personifies all the magic that Prince and his Paisley Park studio were capable of. Crafted with the help of such state-of-the-art technology of the period as the Linn LM-1 and the Fairlight CMI—two of the most prominent components of the distinctive '80s sound—along with an adventurous new sparring partner in saxophonist Eric Leeds, in the 30 years since its release, Sign 'O' The Times has evolved into so much more than an album. It's not just a collection of songs—it's a cultural revolution.
Sign 'O' The Times inspired everyone, from Nina Simone, who covered its title track, to Miles Davis, who came to Paisley Park that year for a New Year's Eve concert.
It's an album that ushered in a golden age of creativity for Prince, a period that continued with 1988's hard-funk classic The Black Album, 1989's double barrel blast of Lovesexy and the soundtrack to Tim Burton's Batman and 1990's Graffiti Bridge (the LP, not the movie, unfortunately), not to mention penning Sinead O'Connor's signature hit "Nothing Compares 2 U."
It's an album whose enduring legacy continues to push the boundaries of R&B and pop to this very day through the sounds of Solange Knowles, Frank Ocean and The Weeknd.
To honor the 30th anniversary of Sign 'O' The Times, we spoke to a wide spectrum of music makers about the impact of Prince and Sign 'O' The Times on their art and their hearts. What did we discover? No surprise here: It's shaped the very idea of how we will think about pop music forever.
[youtube https://www.youtube.com/watch?v=u-aKcxxE5lg&w=560&h=315]
Calvin Johnson, Dub Narcotic Sound System/Beat Happening/K Records

Prince. An enigmatic soul. Sign 'O' The Times. What a skank album. None of the facts put forth in Wikipedia were known to me in 1987: the three albums into one, triple record to a double, the use of generic sounds on the Fairlight CMI sampler (I love this idea).
The impression was: Prince heading towards solid mainstream acceptance, Parade being a particularly staid offering (for Prince). Suddenly Sign 'O' The Times was heavy. It was funky. Freaky. Letting the grimy side flow electric. Prince not being held down by popular taste or expectations. Freak flag flying high. Fudge yeah. And you can dance to it.
Spiral Stairs, a.k.a. Scott Kannberg, Pavement, Preston School of Industry

Sign 'O' The Times is not only my favorite Prince album, but probably one of my favorite albums of all time. I know, weird right? Well, not so weird really. I was working in a record shop [The Record Factory] in Stockton, Calif., around '84 or so. It was still basically all vinyl, CDs were a new thing. The people working there were all older than me and would always play what they liked. There was the typical Springsteen-Elvis Costello dude who was the manager, but all the clerks were into new stuff mostly. And one of the clerks was into Prince.
I was into the Replacements and Echo and the Bunnymen, so Prince was really foreign to me at the time. I think that was around the Purple Rain time. I didn't really like that shit, so pop, but the next record was sort of psychedelic and Beatles-sounding. And I was taking LSD for the first time, so I kind of dug it. And then the next one, Parade. That was rad! And then there was some weird black record, which even the "boss" clerk would play.
When Sign 'O' The Times came out, I was instantly hooked. All the songs were so modern and way before their time. Kind of soul but also rooted in Beatles and jazz. But basically just great songs. And weird.
The way Prince sang on them was "could give a fuck" and confident. And the album artwork was sexy and strange. And it's a double record! I've got some of the 7-inches from this record. The b-sides are great, too! I was lucky enough to see him on this tour! I was on LSD I think, too! I've never been the same since.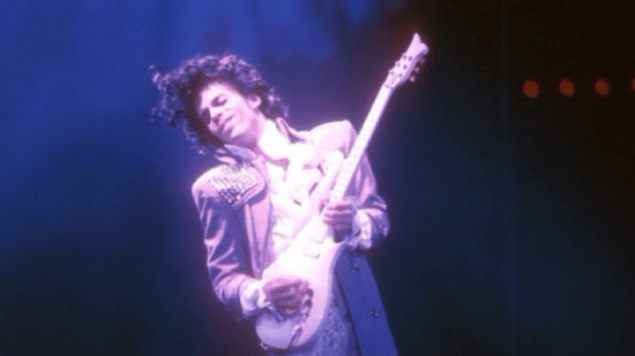 Yuzima Philip  
Sign 'O' The Times was Prince at the top. I think his records before that were top-level pop and experimental records, but Sign was the record that showed he was paying attention to the seriousness of the world and reflecting it in the sound and mood—that life wasn't just a party—he was talking about HIV and the atom bomb. With Prince people came for the party, but like I try to do in my music you can still have it be about issues, and people can appreciate it in a fun way. That said, music as a whole at that time was beginning to hit an industrial period, leading up to Achtung Baby by U2.
This is a period that still majorly influences my music. I used to envision myself as Prince when I was a kid. I thought that it couldn't get any cooler than Purple Rain. I loved the glitzy/androgynous drama of it all. But on Sign 'O' The Times, he pushed the sounds he was using, more than he did on the prior records. You can hear him beginning to use contrasting sound textures, where before they were mostly homogenous, almost gauged for maximal pleasure.
But on Sign 'O' The Times you can almost see that he felt he had to go further and experiment with the expectations of sound that people have when listening to music. He did that to a certain extent—paving the way for other artists like me. I also think that Prince using drum machines showed how you could make authentic rock music with computers—which is how I approach rock music. Believe it or not some people still don't get that! You don't have to be trapped by narrow opinions of what "authentic" music is, which also reflects the growing approach of modern music, today!
Ron Pope

For starters, I'd say that Sign 'O' The Times is such an important record because it showcases so many of the facets of Prince's artistry over the course of four sides of vinyl. It's like a career retrospective, except that it's one album and it's from smack dab at the pinnacle of his career at a time when he was releasing at least one album a year himself and recording tons of other stuff that he didn't release while also writing hits for other artists.
You like the hard-rocking, guitar-slinging Hendrix disciple? He picks his spots and shows up. How about the pop virtuoso, spitting out hooks like it's 1984, or 1999, if you please? That guy's there, too. The tune "Sign o' The Times" itself is this socially conscious, funky-ass masterpiece that ended up all over the radio at a time when ultra light weight fare like "Walk Like An Egyptian" was the biggest song in the world.
Prince made hit records that didn't sound like everybody else's hit records. Absolutely, fundamentally different songs like "Slow Love" and "Hot Thing" are back to back on the same album. They don't just sound like different records; they sound like different artists. He's dropping ass-shaking beats ("Housequake") on the same record that has what sounds like, to my ears, a gospel song ("Forever In My Life").
Later on that same record, he whispers, "We don't have to make love to have an orgasm." Prince was the Pied Piper of outcasts; gender and sexuality and genre were all elastic in his universe and all sorts of "others" found themselves drawn to him and inspired by his dynamic, constantly evolving artistry. Camille is the '80s Ziggy Stardust. He could sing like a girl and play the character of one while also making every woman in the world want to jump into his bed.
I came for the hits and stayed for the virtuoso musicianship. I'm a guitar player first and foremost; when he starts shredding for a moment in "I Could Never Take The Place Of Your Man" that's like catnip to me. He incorporates things that are absolutely of his time, like beats from the LM-1, but he takes it to space and it feels like the future. If Don Henley's "Dirty Laundry" used that drum machine to make something that took over the Earth, Prince was vying to be emperor of Venus.
And then there's a straight-up garage rock recording ("The Cross")? I give up. He's a monster; maybe Robert Christgau or somebody like that can explain Prince without just throwing up his hands and saying "MY GOD" but I'm not that smart. I love him just like everybody else does; that's all I can say.
Let's review 1999 next; its 35th birthday is this year. I'm going to listen to The Time's "Jungle Love" immediately followed by "The Bird" now. Minneapolis forever and ever.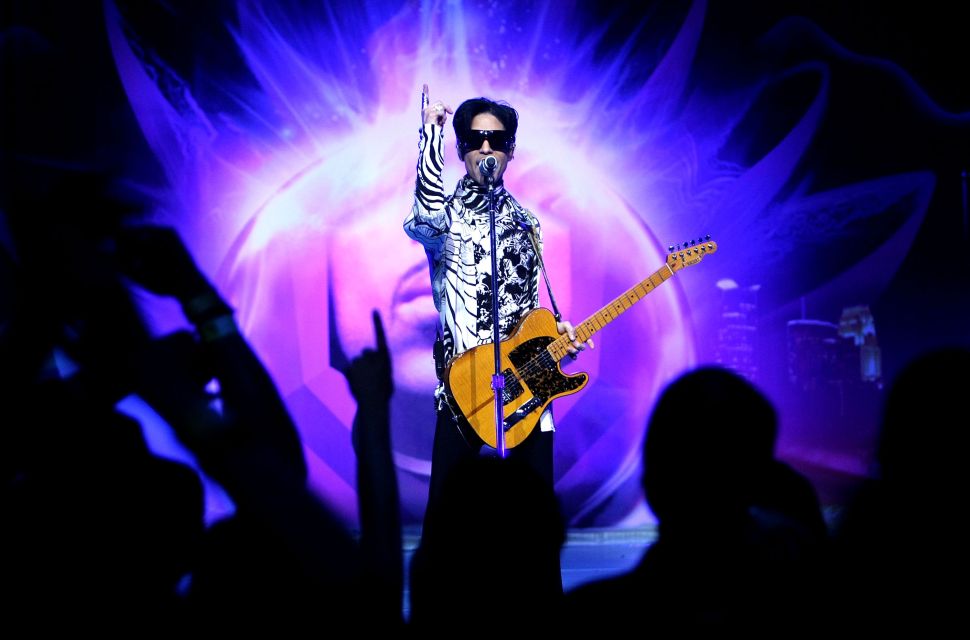 Miles Mosley

Sign 'O' The Times was a masterpiece that I first fell in love with and investigated fully when I was in college, a decade after its release. What stood out most was the combination of memorable melodies that drifted from the lead vocal to the background vocals, and intertwined with synth melodies effortlessly. Having just begun my major in classical music, I clearly saw the parallels between his arrangements and that of the greatest arrangers of the 20th century. It seemed as though he thought of producing music and melody like they were two lovers in a maze chasing each other.
There are so many beloved hits on this album, but lyrically my dark horse favorite is "The Ballad of Dorothy Parker." A whimsical tribute to both Parker, a juggernaut of the Algonquin roundtable, known for her upside-down humor, and Joni Mitchell, one of my major influences. I am always enamored with the playful brilliance demonstrated in the modified lyric when Prince sings, "Help me, I think I'm fall-brrring, the phone rang."
It is clear that the almighty Prince truly understood that songs can be crafted like plays, with characters and plots, quips and heartbreak, and to that extent, he was our Shakespeare.
Andrew Hall, Dude York

I hadn't been born by the time Sign 'O' The Times came out, but I can say that it was what led me into his universe beyond seeing and hearing Purple Rain for the first time.
For a long time, I admired Prince—his ambition, his output, his drive, and his unbelievable restlessness—but I did not yet "get it."
"I Could Never Take The Place of Your Man"—the second-best power-pop song ever written (after "When You Were Mine," which effectively says everything the entire Stiff Records catalog does and more in about three minutes)—was what piqued my interest in everything.
I know it's a Dirty Mind-era song, and it sticks out pretty significantly on Sign, but it embodies everything I love about Prince: his virtuosic playing, his disarming lack of perfectionism, so much personality, the way he sounds like no one else, and no one could ever sound like Prince.
I maintain that Prince was the best power-pop songwriter of his era on the strength of these two songs, which made everything else click into place for me for the first time, and I'll forever be grateful for that.
Marisa Prietto, Wax Idols

Once occasioned to even think about what to say about Prince, my mind shut down in mortal panic. What does one even say about Prince? There's no point about his musical virtuosity or historical longevity that hasn't been made by someone with a better vocabulary or a faster internet connection. I can tell you that I was probably four or five when Sign 'O' The Times came out, but that also doesn't matter, because a linear construct of time has never applied to Prince the artist or his work.
All I know is that somewhere over the last 30 years, I wandered up the biological evolutionary chain from girlhood to woman-beast with the lyrics to "U Got the Look" stuck in my head on loop, and I could not be more grateful.
Richie Kotzen
Sign 'O' The Times was the record that really got me into Prince, mainly because of how diverse it was. It really was a truly creative artistic record that didn't fit into any one genre. It was not about being a pop star on that record, but really about being transparent as a writer, musician and artist.
Ben Wendel

I was lucky enough to play with Prince on the Tonight Show back in the mid-2000s. At this point I was in my 30s and had listened to most of Prince's early albums and of course was a huge fan like most musicians. I wasn't even a teenager yet when Sign 'O' The Times came out, so my learning curve with Prince came later. Anyway, I distinctly remember the rehearsal for the Tonight Show performance.
He had requested a woodwind quintet in addition to his normal band and wanted the stage to look like a jazz club. The music director had created a woodwind arrangement that was complex and harmonically advanced—it floated over sections of the song in really cool and unexpected ways.
After Prince listened to it just once at the rehearsal, he moved and switched sections of the arrangement around to other parts of the song—parts where it wasn't intended to be—and miraculously it sounded even more incredible!
Prince was always known as a "musician's musician"—in addition to being a great instrumentalist, composer, etc. witnessing this moment really confirmed how incredible his ears and conceptual mind were. It's a memory I'll always cherish. On a side note, although it was just a rehearsal, Prince was dressed impeccably, as though it was the concert. I'll never forgot that.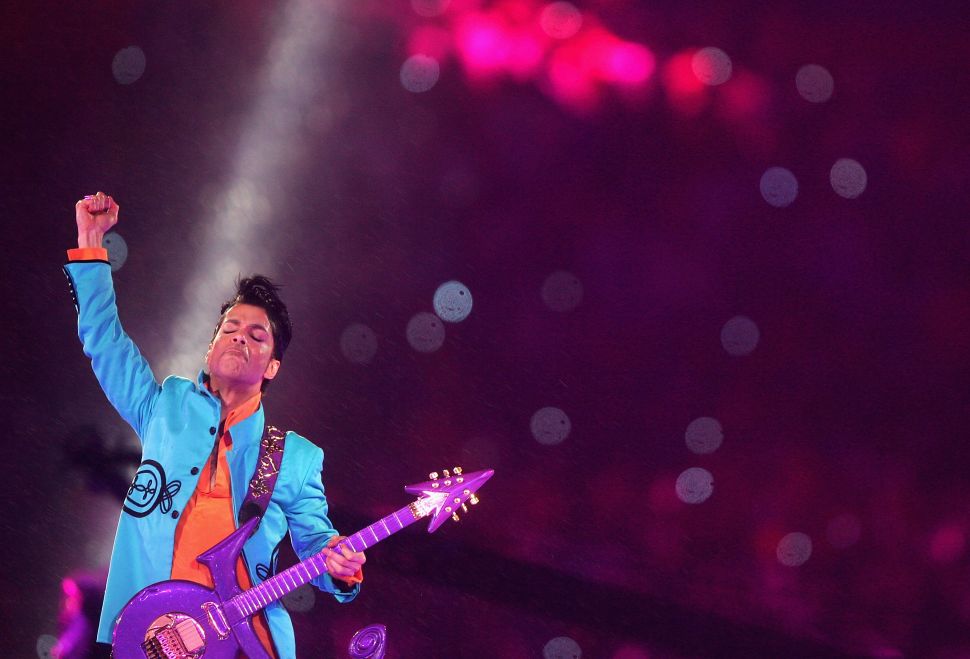 Cait Brennan

I was 10 years old in 1980 when I saw Prince on the Midnight Special. Everything about it changed my life and set me on a path I've followed ever since. The raw sexuality, total indifference to gender norms, and sheer joy and audacity of "I Wanna Be Your Lover" and "Why You Wanna Treat Me So Bad" got me so drunk with love it made my head spin, and I've never sobered up.
For a young trans kid in a trailer park in the middle of the Arizona desert, this was a musical and spiritual liberation of the highest order, and it gave me hope and a belief that there were possibilities out there beyond anything I'd ever imagined.
Most tantalizing of all, though, was the claim—read with a hint of incredulity and envy by the show's grizzled hosts, Dr. Hook—that Prince had written, produced and performed the entire thing himself. And taken pictures of himself doing it to prove it. Who was this beautiful maniac? And how could I grow up to be just exactly like him?
Nobody, of course, could ever be Prince but Prince.
Sign 'O' The Times in many ways feels to me like Prince's ultimate achievement, but also the point where the sheer weight and speed of his own genius became almost too much for him. He was so prolific, and by this point had his workflow refined and mastered so flawlessly that there was nothing to slow him down. Anything he could think, any creative impulse that came to him, he could indulge it instantaneously and create at staggering speed.
By contrast, the pace at which an entertainment behemoth like Warner Bros. could release that material, filtered like molasses through department after department from A&R to art to marketing to distribution, and slating it in on calendars along with their scores of other competing artists, was agonizingly glacial.
In the year-plus it would take Warner Bros. to get a Prince album "ready for the marketplace," he could record six, eight, 10, who knows. It must have been intensely frustrating for him. He tried everything—other artists, alter egos, anything to find another outlet for that energy and that music. In a way it's ironic and a little sad that he never really took to the internet era; dropping mixtapes and unexpected albums in the dead of night completely at his own will seems like a perfect outlet for him.
But no such opportunities were there for him in 1986-87, as he created ever-greater music and ever-grander visions for how to bring that music to the world, each of which has its own legitimacy—Dream Factory with The Revolution, evolving into the original Crystal Ball, even wild flights of fancy like the gender and genre-busting Camille record. It's really an astonishingly great and possibly unequalled burst of creative brilliance, and it was more than Warner could even begin to cope with.
My understanding is they compromised and Warner made him pare it all down to a double album. Sign 'O' The Times sure doesn't feel like any kind of compromise, though. It's like its own greatest hits album, a freewheeling and liberating trip through diverse styles and sounds nobody else could approach—psych, soul, pop, rock, funk, electronica, gospel—he didn't care. He was beholden to nothing other than his own muse and it was completely without affectation or pretense. There's no neurosis here, no need to be loved or to please anyone or to make a million dollars. It's all about the songs.
I ditched school and bought it the day it came out, ran home and threw it on the turntable. The title track is so low-key, anxious, uneasy; there's a laid-backness to it but it's not relaxation, it's tension; there's something happening here, what it is ain't exactly clear, i'm gonna try and keep my head down and make some sense out of insensible days. Some say a man ain't happy truly, until the man truly dies.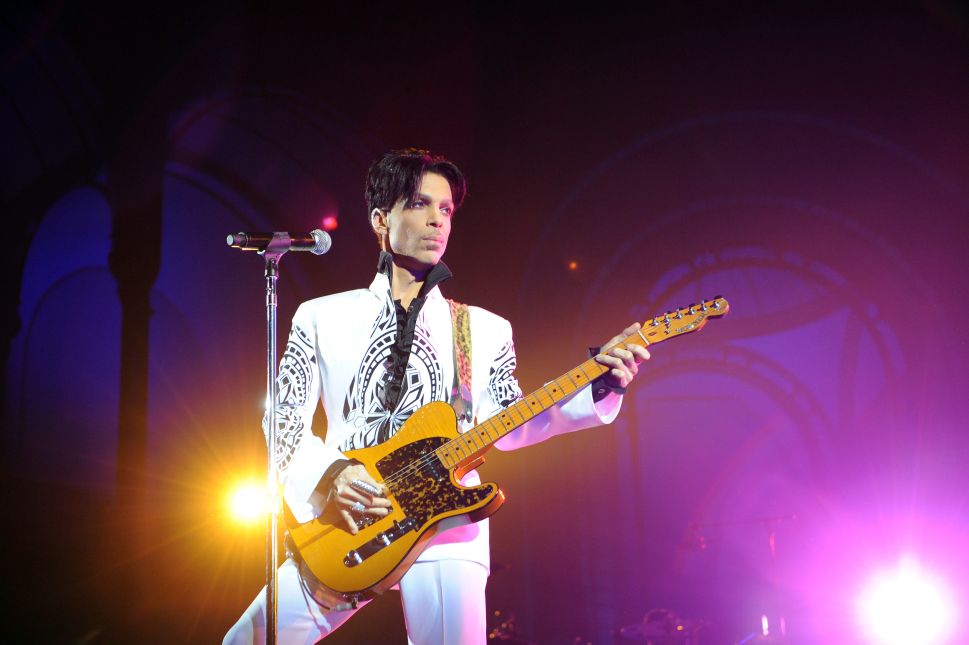 That undercurrent of anxiety with current events is a through-line in all of Prince's work ("Controversy", "Ronnie Talk To Russia" "1999" just to name three), but it's especially palpable here—this isn't a party track, this is a man who's not sleeping well and worried about the world and his place in it. It's right up there with "When Doves Cry" as one of his weirdest and best singles.
Redemption awaits on side four, of course; no matter how far he wandered, he always carried that faith in his back pocket and I think it gave him a grounding and some comfort. For me, side three —"U Got The Look," "If I Was Your Girlfriend," "Strange Relationship" and "I Could Never Take The Place Of Your Man"—was and is just about the most perfect album side ever laid down. When it was over, instead of flipping to side four I just started side three over again. Like five times. It's that good. I do a little shout-out to the break in "U Got The Look" on "Stack Overflow," a song on my own new record Third (Omnivore Recordings, April 21), to kind of honor how powerful that side of Sign has been in my life and my music.
His adventurousness is so sexy. Zero allegiances to genre or anything else. Listening to it again now, it reminds you how niche and focus-tested and boring so many artists have become in the years since, loading up albums with ten tedious little songs within neat little preset limits that won't disturb anyone or shake anything up too much. Prince proved that if people can identify and label the genre of your record or your music, you're doing it wrong. That's one thing I like to think I've learned from him and gotten right.
There are aspects of the Fairlight and Linn sounds that maybe ring a little dated to our ears, just because they became so ubiquitous on far less imaginative projects around and after SOTT came out. But I think for Prince there was nothing more exciting than having new colours in the paintbox, and when the record came out it sounded effortlessly modern.
Prince has sort of fallen a little bit into the classic rock pantheon because of his white-hot guitar skills, especially on his best known work, but his experimental instincts and desire to keep his sound expanding into new areas was always there. He would not be pigeonholed and woe be to the fool who insisted he needed to play more guitar or serve up Purple Rain II: The Rainening. Maybe that's what Sign 'O' The Times is best at—not just a declaration of his limitless range, but a repudiation of anyone at the label or otherwise who thought they knew who he was or what he should be doing next. Sign 'O' The Times proves he could do anything—any style, at will—and do it better than anyone else alive.
The film really does the impossible by not only capturing the eclecticism of the record but adding to it. If one needed a reminder of the man's charisma and acting chops, look no further—the little linked story segments are really compelling and elevate this way above any mere "concert film"; like so much of what he did, the movie strongly resists classification. I was lucky enough to grab the VHS when it came out and have managed, barely, not to wear it out (thanks, youtube)! I especially love the Charlie Parker segment, giving a chance for the band to shine on their own.
He had so much more to give and made years and years of vital music to the very end, but you almost can't help seeing Sign 'O' The Times as not just the peak but almost the beginning of the end of his classic Warner Bros. era. Somehow, and this is insane to me, it was sort of considered at the time as "not having sold enough," and things just got more and more contentious; I think Prince had already rightly begun to feel disrespected, and this did not lend itself to a positive creative relationship. But none of that mattered.
Nothing could touch him. I hope he knew that. And I hope he knew how much his music sustains those of us who listen. He's gone on without us, but thanks to Sign 'O' The Times we'll never have to go on without him. This part of him will always be with us, and I'm grateful for that.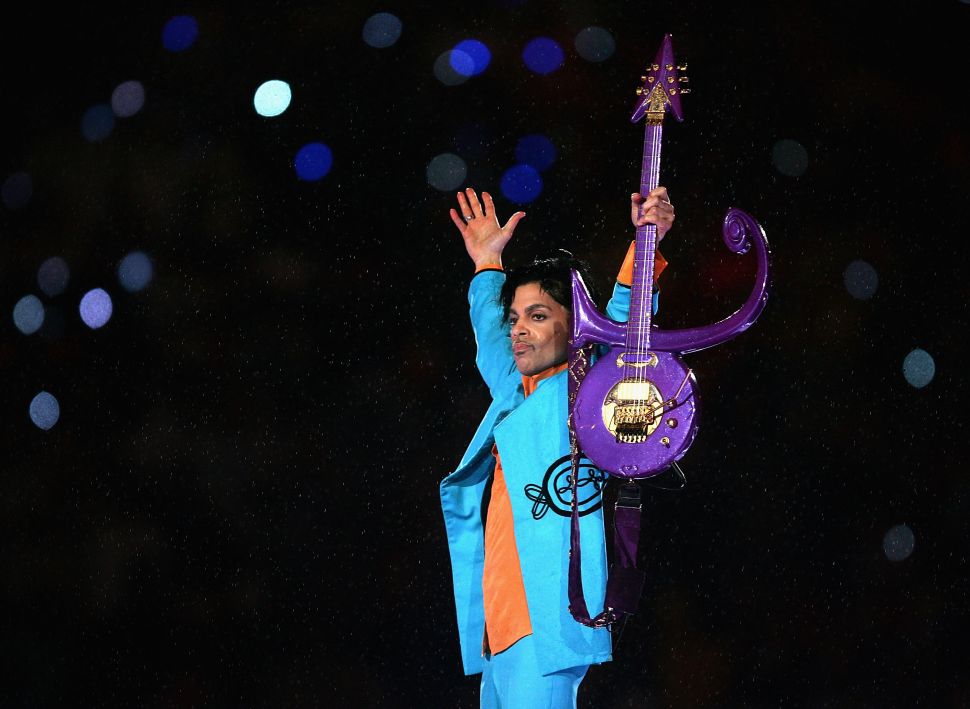 Jeremy Pearson and Gregory Pearson, Thrillers
Jeremy: With the success of Purple Rain, Around the World in a Day and Parade, I think Prince was able to see the world in a more broad and all-embracive view. Add the rise of new technology like the Fairlight CMI and Linn LM-1; he was able to experiment with new sonics while still incorporating live instrumentation.
Gregory: Sign 'O' The Times was a magical album for Prince, I think it was one of his most eclectic and experimental albums. Urban neighborhoods in America were crumbled by the "Crack Era" and the album was released at the aftermath of the crack epidemic, which was expressed throughout the album. Prince also pushed the boundaries of masculinity with songs like "If I was your Girlfriend."
Gregory: We were totally fixated on Prince's imagery as kids. I remember my older cousin blasting the cassette tape of Sign 'O' The Times on our boombox while we sat there and stared at the album cover for hours.
Jeremy: Yes! that album cover was classic. It was like all of his thoughts put into one collage, which went parallel with the genre fused sonics of the album. It was like organized chaos. Just throwing everything up against the wall.
Junius Paul
I was a child when Sign 'O' The Times was released; my parents owned the double LP, which was passed down to me some years ago, and is now cherished by me. I remember hearing at different points the title track along with "U Got The Look," "Adore" and "If I Was Your Girlfriend" on the radio. Another encounter with Sign O' The Times was the hearing the title track in the opening credits of a late-'80s Chicago-filmed short film entitled Don't Forget Sherry, which focused on the AIDS epidemic in black communities throughout the U.S.
As the years went on, such songs as "The Ballad Of Dorothy Parker"—which, to me, is one of the greatest works of art ever composed—and "Play In The Sunshine" grew on me immensely. In "The Ballad Of Dorothy Parker," I love how Prince subtly uses electric bass in counterpoint to the surrounding synth sounds and multiple drum sequences; all of these elements combining to aid Prince in telling the story. Prince's masterful symbiosis of lyrics, instrumental arrangement and song form for each individual composition continues to amaze me every time I listen to this record.
I am grateful for Prince's fearlessness to combine rock, classical, punk, funk, r&b and jazz to create this gem of an album; how Prince combined so many genres in Sign O' The Times has been a huge inspiration in how I hear music in my own head—"Play In The Sunshine" and "Hot Thing" are two standout examples of this combination to me. "Housequake" is and has always been an absolute banger to me as well.
Kate Mattison, 79.5
I have very specific memories of this album. Sign 'O' The Times was a next-level approach to production. It's strange, beautiful, simple, futuristic and to me, his approach to the absurdity of life was spot on. He kept it real.
Before I knew about synths, production, really anything besides playing the piano—I knew this record had some shredding magic behind it.
The early joys of this record came through for me in the hits, "U Got the Look," "Strange Relationship," and "If I Was Your Girlfriend." Classic Prince, full on pop with tongue in cheek lyrical content, perfect to sneak away and listen to alone. He made it sound new even though it was distinctively him.
About five years ago, I picked up two used copies on vinyl. I donated one to a friend, the other is on constant rotation at my house. Still. As of lately the two tracks that really floor me, "The Cross," a gospel track, the tellings of life's troubles and a classic message of hope. Just a beautiful song. It's a little cheesy, a lot just right. I blast this song so loud. A lot. Sometimes I cry a little, for those that we've lost.
The second is "Adore." This track has had  my ear this past year, since Prince's death. He repeatedly sings in the chorus, "Until the End of Time" in layered harmonies. It's so simple, and much love in the song. It also has strange new (exciting!) instrumentation for that time, but classic and homage-like in arrangement. When I listen to this track, I imagine Prince, dressed in beautiful peach hued clothing (which is another personal favorite, as he's literally wearing peach in the promo and 12-inch photos for this record) in his studio channeling Curtis Mayfield on this track. "Adore" has Curtis written all over it. From the horn hits, to the extended ending, that never seems to end. His voice, how it floats.  I don't want it to end.
I hope they're kickin' it together, Curtis and Prince. I miss Prince. I love this record.