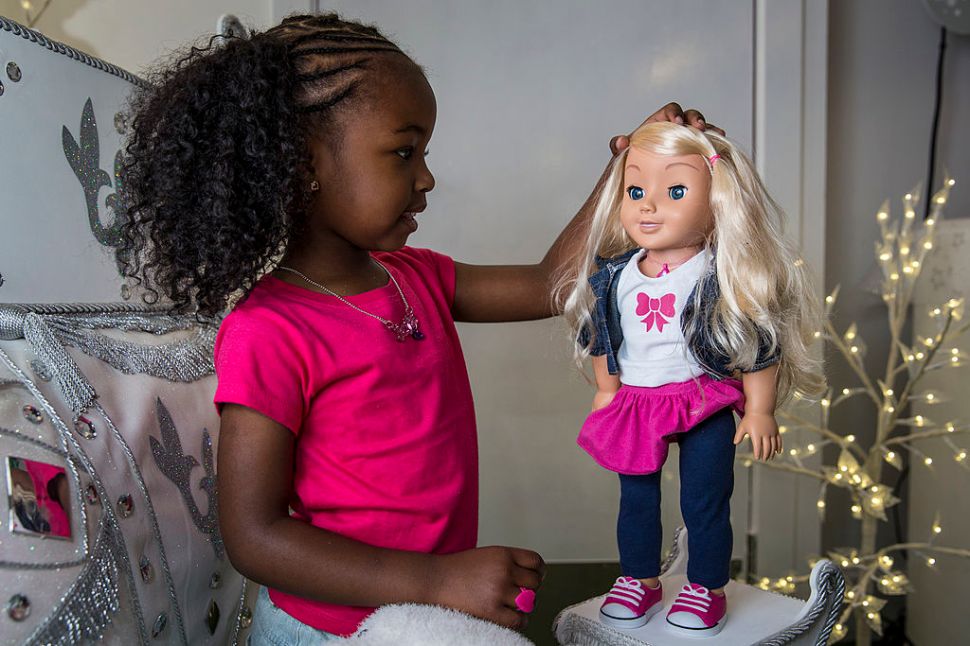 Your internet service provider may want to sell you out.
Yesterday, Sen. Jeff Flake succeeded in moving a resolution through the U.S. Senate under the Congressional Review Act that would kill a regulation approved by the Federal Communications Commission last year. The regulation required that ISPs explicitly get users' permission before collecting and selling data about how they use the internet.
Seems pretty fair, since—unlike the lion's share of sites we visit and services we use online—we actually pay our ISPs money every month. Why shouldn't they have to at least get permission before selling records of what we read and look at online to marketers? Flake's measure now goes to the House, where hopefully members will consider that, as 2017 begins, companies that provide privacy protecting services are seeing strong gains in consumer demand and interest.
If the market indicates anything about politics, 2017 might well be the wrong year for politicians to get regressive on privacy.
Encrypted email
The encrypted German email service Tutanota sent the Observer a blog post yesterday where it showed that its Alexa page ranking has risen from around 80,000th in October to 35,515th this month. When email is encrypted, email service providers can't scan it for keywords to build a profile of your interests.
"Our users say, they are sick of all this online spying that is going on. They are also sick of being constantly exposed to targeted advertisements," Matthias Pfau, a co-founder of the company, is quoted as saying in the post.
Tutanota is one of several encrypted email service providers on the market today. Its premium service costs 1€ per month (roughly $1, these days), but its basic service is free.
Third-party tracking blockers
Ind.ie is a company that's working to build an ecosystem of apps that help users control their data. It released its first product, an ad and tracking blocker called Better, for iOS last May. The software costs $4.99 because the company believes it is better to have users as customers than to make users into its product.
"According to Apple's statistics, Better for iPhone and iPad has seen 50 percent growth in sales over the last quarter and sales of the Mac app are up 26 percent in the last month," Aral Balkan, co-founder of Ind.ie, told the Observer in an email. Balkan recently collected data to show how trackers on one clickbait site cost American mobile users $4 million monthly.
Private web search
Among the many reasons people want to protect their privacy online, people don't want others to know about the embarrassing things they are searching for. The search engine DuckDuckGo doesn't hold onto data about what specific users look up. Whether visitors search for images of strange looking growths or material to help them get through a lonely weekend, this search engine is not building a profile of their proclivities.
So more people have started to shift their searches to the site. It's just barely moved into the top 500 websites in the world, according to Alexa, up 87 positions over the last three month. This may not be as many positions as Tutanota, but it's also worth noting that the closer a site gets to number 1, the harder it gets to advance.
In 2016, it crossed the 10 billion searches threshold since the company launched in 2008, with four billion searches in 2016 alone. DuckDuckGo publishes its traffic. In early November, it had about 12 million direct visits per day. Today, it's running over 15 million visits on most days—a roughly 25 percent increase.
"If you look at what actually people are doing, mainstream people are trying to take privacy actions, though for the most part they just don't know what to do. That's our main issue," Gabriel Weinberg, DuckDuckGo's founder and CEO wrote the Observer in an email.
SEE ALSO: Here's why Chrome's "incognito mode" doesn't do much good.
For scale, DuckDuckgo gets about 138 million visits per month, versus Google's 28 billion, according to estimates on SimilarWeb. So the most privacy friendly search engine still has a long way to go before it's a true competitor to Mountain View, but still: it's user base has been climbing every month and it has started to hit something of a hockey stick.
So even as the American public has finally gotten hip to privacy protecting services, Congress has moved to let some of the least popular companies in the country sell records of internet users' most private behavior for profit.
In a statement on his measure's successful passage, Sen. Flake said in a press release, "Passing my resolution is the first step toward restoring a consumer-friendly approach to internet privacy regulation that empowers consumers to make informed choices on if and how their data can be shared."
The main feature of the FCC rule in question would require ISPs to get permission from customers before sharing their data. Without the rule, customers won't have any say at all.
The market trends show that increased privacy protection is something consumers want, more and more. In fact, they are even willing to pay money for it. Sen. Flake should be cautious lest Arizona voters increased desire for privacy leads to a decreased desire for his leadership.