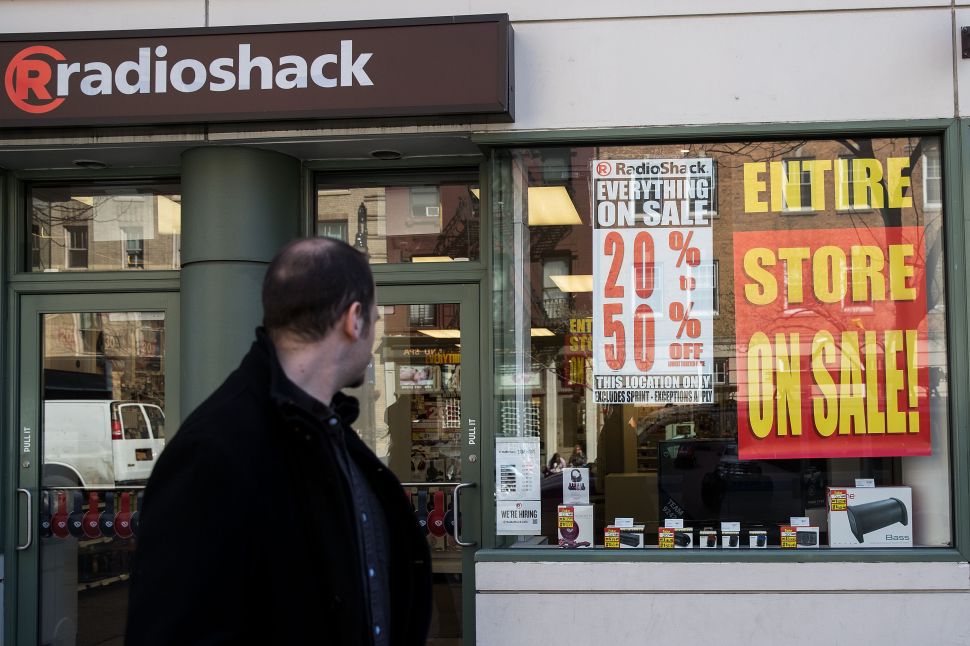 The announcement that Radio Shack has filed for bankruptcy was no surprise to industry pundits who have watched the retailer's decline unfold over recent years. But it was a stark reminder, to those fighting to keep brands alive across all verticals, of an uncomfortable fact: Brand death is always possible.
Few companies have the luxury of floating through a monopolistic environment. Now, many established brands with a long history of success are fighting what might seem to be losing battles against new competitors, category trends, and consumer preferences. Radio Shack's annihilation isn't a unique case.
So what if brands could know if their advertising is saving them from even more severe damage—or not? As it happens, they can.
The case of one household name alcoholic beverage brand illustrates this situation well. After many decades of robust brand health—strong image, great reputation, known as a premium brand—their category saw an influx of new competitors. These were small, upstart brands that carried a sheen of artisanal charm and are viewed by consumers as independent companies—often run by people like them, if their advertising is to be believed. Such brands especially appeal to millennials of legal drinking age, a key growth target for the spirits industry.
The result: declining brand reputation and sales for the established brand. Forget hoping for short-term sales growth. Long-term, they knew they had to build consumer perceptions of the brand and persuade their target segments to become loyal purchasers. But in the immediate term, this brand was fighting tooth and nail to stem their losses.
Having invested in a robust ad budget without seeing the trends reverse, it would have been easy to conclude that their advertising wasn't working. If it was, wouldn't sales be up?
Not necessarily.
When annual advertising budgets are set, they are generally linked to the establishment of specific marketplace objectives. These are often defined based on the brand KPIs that are to be lifted—e.g, increases in sales and brand health as indicators of success. Most brands have these objectives, but most advertising effectiveness measurement approaches are incapable of fully diagnosing what's going on in-market. Without tools that can get beneath the surface of overall trends, a brand could easily conclude their advertising isn't working when it is.
Because it's not how brand metrics change overall—it's how they change versus what the brand's performance in the absence of advertising would look like. Is the advertising keeping them on life support or not? Many marketers and even insights professionals don't realize there is a way to deduce this—without pulling ads to run a test/control market scenario.
Analysis via longitudinal design is an extremely powerful tool for measuring change in brand perceptions, purchasing behavior, and other measures between two points in time, among consumers who engaged with the advertising campaign versus those who did not see it. Using this approach, advertisers can identify what would have happened to the brand without advertising, and what changes advertising contributed to what otherwise might have been a very bleak scenario.
In the case of the large alcoholic beverage brand, longitudinal research showed that only a small segment of their target consumer audience had actually engaged with their advertising. But among that segment, the advertising helped the brand maintain and grow their brand health KPIs.
Their advertising was working—just not in the way their current measuring protocols could show them. Luckily, the research discovered this before they fired their CMO or ad agency, or turned the advertising spigot off completely. These insights also showed them which tactical executions weren't pulling their weight, allowing the brand to cut those components and focus investment where it could really work for them.
Brands large and small can benefit from developing an understanding of what would be happening if their advertising were to be turned off. For larger, more well-established brands, it's often about ensuring that their brand's marketplace status and reputation isn't lost to smaller disruptors who are new to the market. For smaller niche brands, it's about developing an approach to measurement that has the precision to identify the impact of advertising—something that often is not evident based on overall marketplace trends.
The bottom line: Without a reliable way of quantifying what would have happened to your brand without advertising, you run the risk of dramatically understating the effectiveness of your campaign. Misinformed, you could make decisions that would lead to serious future losses in brand health and sales. Because while Radio Shack might be the latest to go under, it won't be the last. Make sure you're not next while you still have the chance.
Kathleen Coll is senior account services director for advertising research consultancy Communicus.