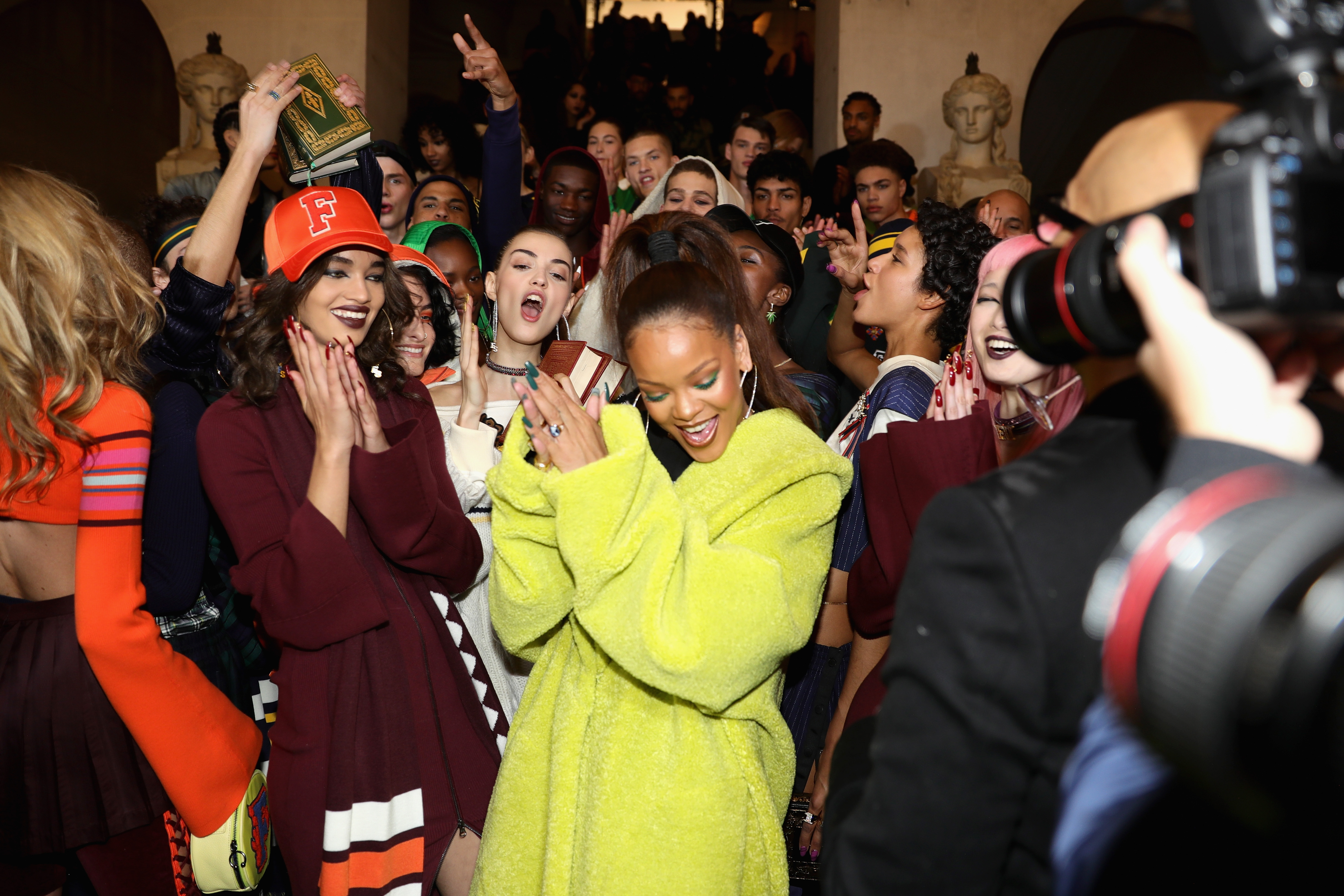 It's been almost a year since Rihanna has graced the airwaves with a hit, but that's probably just because she's busy with other projects. Not only is she chugging along with her Fenty fashion line, but she's also landed roles on Bates Motel and Ocean's Eight. The singer has still found time to focus her efforts on charitable endeavors, and that hard work hasn't been overlooked
This past February, Harvard named Rihanna the Humanitarian of the Year, and in May, she will be honored at the 69th Annual Parsons Benefit for her contributions to music, fashion and most importantly, philanthropy.
Through the Clara Lionel Foundation, students from developing countries are offered money and resources to further their education. This nonprofit, which is named after Rihanna's grandmother and grandfather, has found partnerships with Global Partnership for Education, Global Citizen Project and Christian Dior. She also recently helped with the creation of a breast cancer screening and treatment center in her home country, Barbados.
In addition to helping underprivileged communities around the globe, Rihanna has also been a consistent supporter of Parsons students. "I consistently find creative and exciting designs coming from Parsons alumni, so I feel a deep connection to the school," she said in a statement. The singer has previously rocked a pleather jacket from Melitta Baumeister, a denim creation by Matthew Dolan, an oversized pinstripe blazer created by Snow Xue Gao and an avant-garde puffer from Ya Jun Lin, who are all graduates of the school. Hopefully the 29-year-old will find her next favorite designer during the student runway show, which will take place during the Parsons Benefit, on May 22.
Other honorees of the evening include Eileen Fisher and Neiman Marcus Group. Looks like it will be a well-rounded bunch, though we think Rihanna might be the only one who has made a wine glass into her signature accessory.