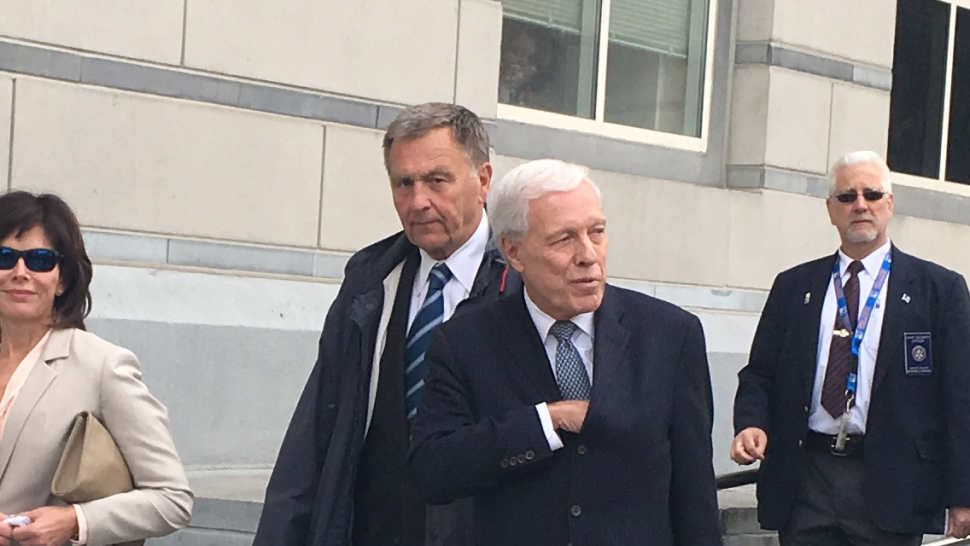 Jennifer Borg spent her life in her family business, the North Jersey Media Group, which published The Record, the Herald News, and a multitude of weekly newspapers under the NorthJersey.com banner. It was there that she developed her passion for transparency, never shying away from a fight to gain access to government records. She successfully sued the state several times forcing the disclosure of one-protected documents, and played a key role in The Record's coverage of several Port Authority-related scandals. The Borg family sold its media empire to Gannett last year, and Borg has moved on to the next phase of her life: as a lawyer at a prominent New Jersey law firm.  
Here's the interesting part: her new firm, Pashman Stein Walder Hayden, represents former Port Authority Chairman David Samson. Samson pleaded guilty to charges that he pressured United Airlines to create a special flight to South Carolina that would make it easier for him to commute to his winter home. (PolitickerNJ broke the story that Samson would plead guilty.) 
In a surprising development, yesterday Samson was given probation and won't spend a day in prison, thanks to the sudden mercifulness of U.S. District Judge Jose Linares. Yesterday, he sentenced Samson to four years of probation, a $100,000 fine and 3600 hours of community service.
Linares is a close friend to Gov. Christie—the judge rejected a class action against the governor by commuters inconvenienced by Bridgegate and his brother Luis Linares was appointed Hispanic Outreach Director of the State GOP by Christie confidante Bill Palatucci. One veteran court watcher emailed PolitickerNJ, "I assume the slap on the wrist for Samson is good news for Baroni, Kelly, and Wildstein. None of them benefited personally, unlike Samson."
Samson's attorney at Pashman Stein is Justin Walder. And it was The Record's Sean Boburg (now with The Washington Post) who broke the original Chairman's Flight story.  
Borg's new firm has plenty of political connections. In January, the firm hosted a fundraiser for Democratic gubernatorial candidate Phil Murphy, which "over 150 of the firm's colleagues, clients, family members and friends attended," according to their website.  
Another partner, Joseph Hayden, had represented former Bergen County Republican Chairman Joseph Ferriero during his first trial, and had been considered a possible candidate for U.S. Attorney after Barack Obama was elected.