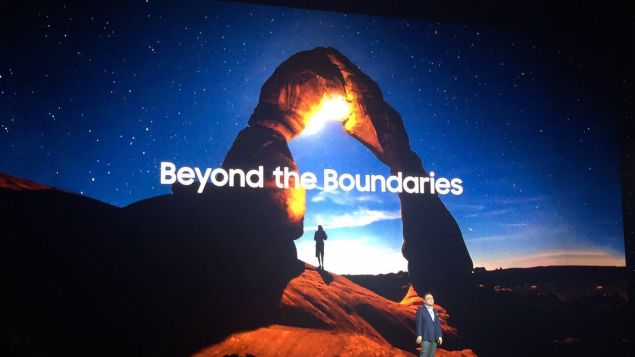 Samsung (SSNLF) unveiled its newest smartphones, the Galaxy S8 and Galaxy S8+, at its "Galaxy Unpacked" event today in Manhattan. The new phones have a large infinity display with a smooth, continuous surface. They also feature an advanced camera, along with Bixby, an intelligent assistant that responds to simple voice, touch and text commands.
Both smartphones are also retrofitted for the Internet of Things—the connected ecosystem has a desktop-style operating system called DeX for those working on the go, and it also allows users to connect Gear VR (along with other devices) through Samsung Connect. That means users can shoot virtual reality Facebook (META) Live videos in 4K.
If you're security conscious, rest easy: Samsung's security platform is a literal Fort Knox—oth phones include Samsung Knox, a defense-grade security platform. In addition, the devices offer a series of biometric authentications, including a fingerprint scanner and iris scanner.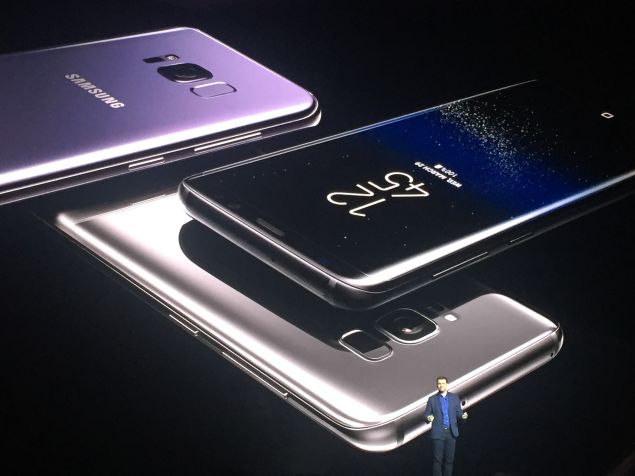 Top brass also addressed the elephant in the room: the exploding Galaxy Note 7 fiasco, which cost Samsung $5 billion. Justin Denison, senior vice president of of product strategy, said Samsung put the S8 series through its "toughest safety check ever."
The Observer's Sage Lazzaro is reporting live from the Unpacked event. We'll be updating this post frequently with her live updates;
The new phones will be available in the United States on April 21—preorders begin tomorrow.