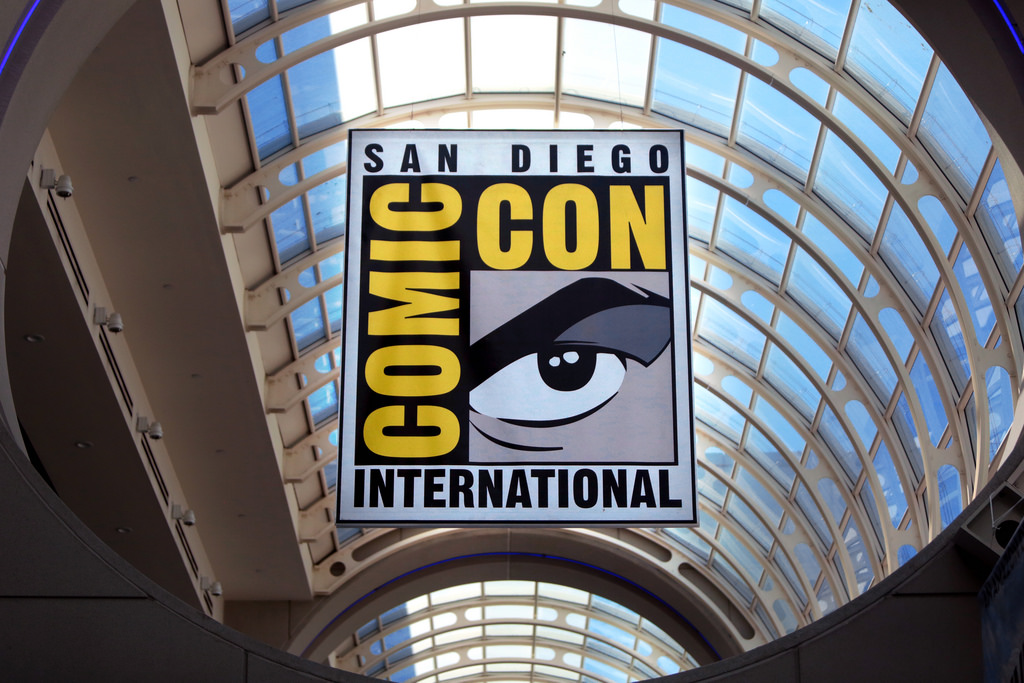 Rejoice con-goers, if you can't make it to San Diego Comic-Con this July no longer will you have to wait another year to experience all that pop culture has to offer in sunny Southern California. The 46-year old comics and pop culture convention, which was founded in 1970 under the original banner of the Golden State Comic Book Convention, plans to open a permanent museum inside what is now the San Diego Hall of Champions in Balboa Park, where it will host a "year-round interactive celebration of the innumerable aspects of popular art," a spokesperson for the convention told the San Diego Union-Tribune.
While the Comic-Con Center for Popular Culture will not be a collections museum, it will host a program of rotating exhibitions on comics and movies culled from "collectors, museums, galleries and other sources," according to the lease agreement on the space signed by director of San Diego's Real Estate Assets Department Cybele Thompson and SDCC president John Rogers. The new museum could open as early as 2018.
"As we continue to work on retaining Comic-Con in San Diego, this will be a great permanent fixture for San Diegans and visitors alike to celebrate pop culture all year long," San Diego Mayor Kevin Faulconer said in a statement.
SDCC draws upwards of 130,000 people each year during the summer months, and has grown so large during its most recent editions that it has been forced to expand beyond the Convention Center's 460,000-square-feet of available space to neighboring hotels and venues. Pressed for space, and awaiting the Convention Center's pending expansion, SDCC has already been approached by other cities such as Los Angeles and Anaheim (where it already hosts its annual WonderCon event) about relocating. SDCC's contract with the Convention Center expires next year, after which the city's Tourism Authority is looking to renew for another three seasons, reports the Union-Tribune.
But a permanent presence in Balboa Park could mean the Convention is thinking about sticking around. "They certainly have quite some time to create something that will be incredible and unique. Nobody has anything like this," San Diego Tourism Authority COO Kerri Kapich told the paper.
The Hall of Champions, which currently occupies the park's 68,000-square-foot Federal Building, will be moving its Breitbard Hall of Fame plaques and displays to nearby Petco Park and sending its remaining collections to the San Diego History Center, its donors and auction houses.
San Diego Comic-Con will take place July 20-23.