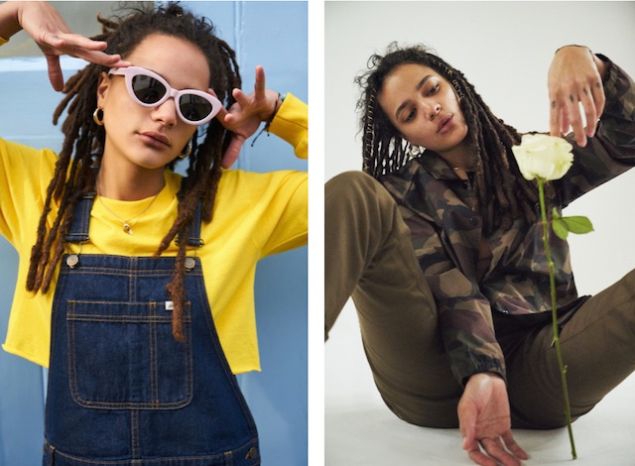 When Sasha Lane made her acting debut in American Honey in 2016, alongside Shia LeBeouf, she was completely unknown. But her compelling performance, along with her stunning looks, landed her a coveted spot as "a girl to watch" on the Hollywood scene. Naturally, the fashion set followed suit and Lane was soon starring in the Louis Vuitton's Spring/Summer 2017 ad campaign, which was shot by Bruce Weber. She also landed a Teen Vogue cover this past February and posted an Instagram just yesterday teasing a photoshoot she did with Harper's Bazaar, alongside Louis Vuitton's Nicolas Ghesquière. Her latest style coup? Modeling a Vans x Urban Outfitters collaboration, shot by RJ Shaughnessy, which premiered on the store's blog.
Needless to say, Lane is on the brink of becoming fashion's next full-blown obsession.
Discovered on Panama Beach at the age of 19, Lane dropped out of college, where she was studying psychology and social work, to star in American Honey. It seems as if her story of being plucked from obscurity, along with her down to earth mentality, is helping brands embrace her as a model who can relate to everyone.
"My life is so intense now – everything has kind of flipped – accept [sic] for when I'm on my own I still do the same things, I'll sit at my window to chill and read," she told the Urban Outfitters blog. "It's just all the outside stuff that's changed, I travel a lot, I never thought I'd travel! I also have a lot of hope now." She went on to explain that while she waits for her next film role to go into production (her IMDB page shows four of her films are in pre- or post-production), Lane has gotten really into poetry. In particular, she's absorbed by the work of Charles Bukowski, because "he's so raw."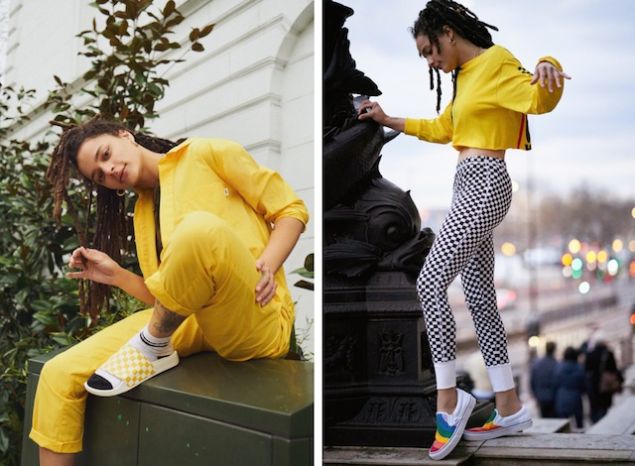 She's also come to terms with how she is perceived by the outside world. Lane is bi-racial, proudly rocks a long dreadlocked 'do and flaunts the many tattoos that climb around her ankle and are peppered across her knuckles.
"[N]ow when I take pictures, everyone's always like, 'your hair, your tattoos, your style, the way you move' and those are all things that people were critical of when I was growing up. People would say, 'you shouldn't have that many tattoos, you shouldn't have your hair like that, you should dress more like a girl, you should dress this to look professional, this is how you should walk and stand and move,'" she explained.
Lane is the type of model and role model that brands should be embracing these days: She is genuine in terms of both her personality and her appearance; she's smart and well-read; she's extremely talented; and she's a bonafide rising star. Keep an eye on Lane, you'll be sure to see her face all over the pages of magazines, blown up on billboards and taking over the movie screen in no time.