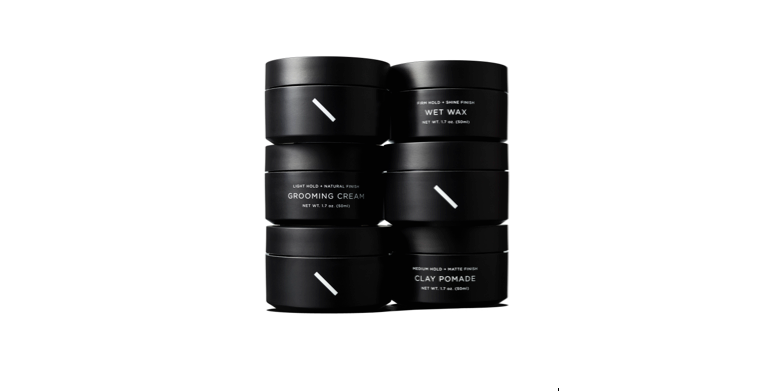 Since it first opened its doors in 2009, Saturdays NYC has earned a place in the hearts of every beach-loving New Yorker. Their original Crosby Street store can't be missed with its rows of surfboards and often-Instagrammed coffee shop. Now, with 9 stores around the world including Sydney and Tokyo, co-founders Colin Tunstall, Morgan Collett, and Josh Rosen are taking the cult favorite brand to the next level with the arrival of Saturdays NYC's first grooming line. 
Two years in the making, the products were devised alongside men's hairstylist Rodney Cutler, who is credited for taming the locks of Paul McCartney, Emma Watson, and Gavin DeGraw.
At present, it's a simple range of three pomades. There's "Wet Wax" for polished, high gloss shape, "Grooming Cream" for texture and shine, and the beeswax-based "Clay Pomade" with a matte finish, but expect many more (currently top secret) innovations to arrive in the coming months.