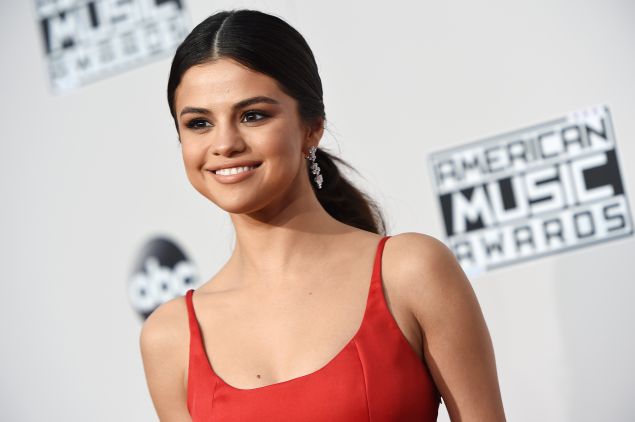 While everyone was busy obsessing over Selena Gomez's whirlwind weekend in Toronto with her beau, The Weeknd (They went to an aquarium! He rented out a movie theater!), the starlet has been keeping her mind on her business. Most notably, on her own name.
First and foremost, she has taken the steps to trademark her name in the jewelry market. And we have a feeling she's not just doing this to drop a hint that she wants her new beau to spoil her with a lot of new bling.
Have you ever wanted to wear a Selena Gomez ring? Or have you yearned to rock a sparkling necklace from the most followed person on Instagram? It looks like you will be able to do both, in the near future.
In fact, Gomez didn't stop with that particular trademark. According to TMZ, Vogue's latest cover girl also filed for control over her name in the entertainment biz. If this trademark gets cleared, no one else can use the name Selena Gomez to release music, land a cameo on a movie or appear on live TV. According to Selena Gomez, she is the only Selena Gomez out there.
This legal rampage finished up with Gomez securing "fan club services." While it's unclear what that exactly means, TMZ makes the assumption that it focuses on fan groups formed for someone else that goes by her name. Enthusiasts who are looking to geek out over the real Gomez will be (legally) safe to do so.
So while you might not want to impersonate Gomez in Hollywood anytime soon, you will be able to add her namesake to your jewelry collection.