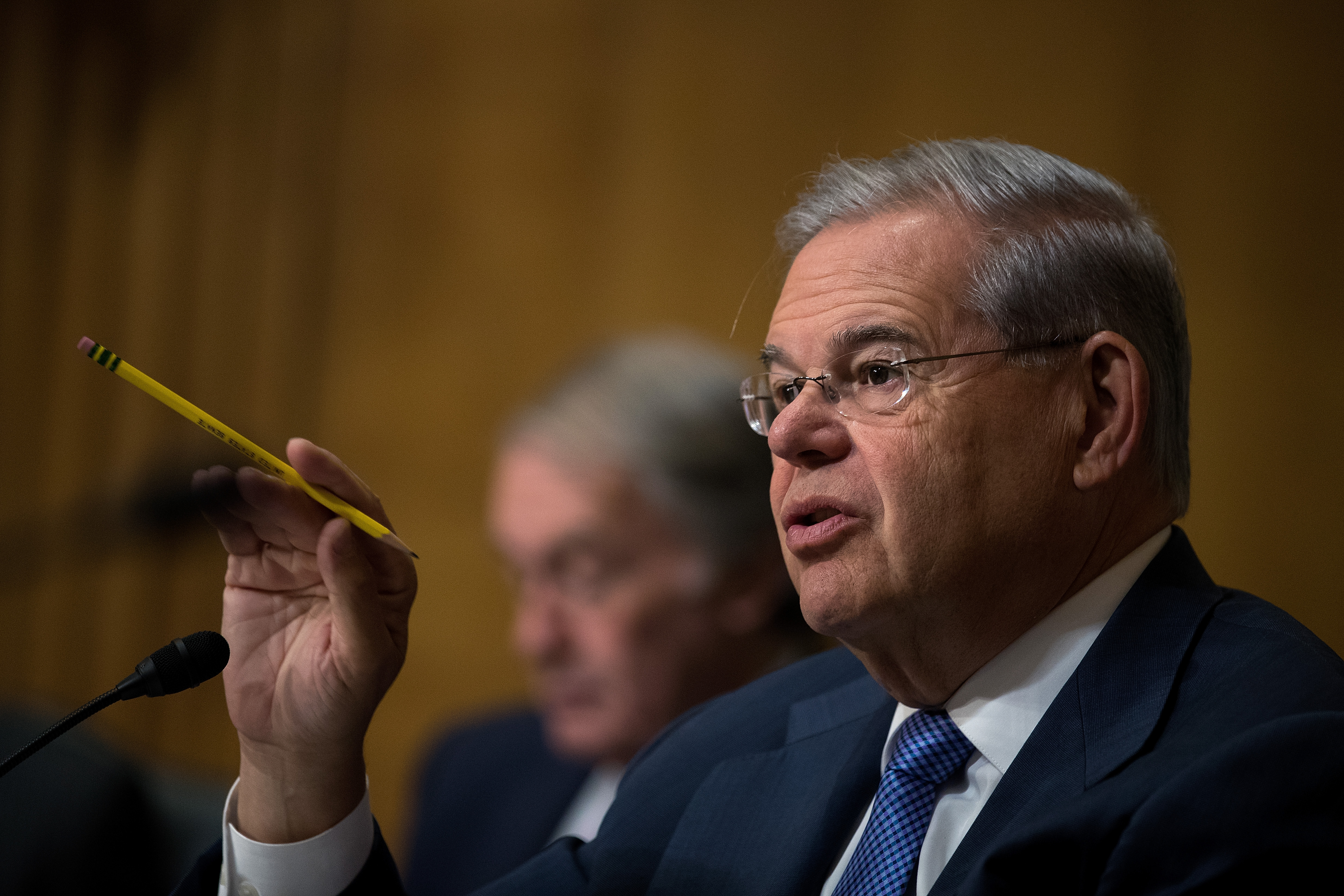 The U.S. Supreme Court on Monday rejected a request for a review of  federal bribery and corruption charges currently facing U.S. Senator Bob Menendez (D-NJ). The decision not to drop the case clears the way for a federal trial to begin in September.
According to one Menendez senior adviser, the senator is confident despite the decision not to dismiss the charges.
"While frustrating, this changes nothing," Mike Soliman, senior adviser to Senator Menendez, told Observer via email. "The senator will be vindicated when the facts are before a jury. He's been saying that since this process started and looks forward to that day."
The April 2015 indictment alleges that Menendez accepted nearly $1 million in gifts from his friend Florida ophthalmologist Salomon Melgen in exchange for political favors. Menendez has steadfastly claimed that the exchanges stemmed from friendship and did not have any nefarious underpinnings. The senator has pleaded not guilty.
Menendez has been hoping to avoid trial since allegations were first made against him. Monday's decision lets stand previous decisions from lower courts to reject appeals. Menendez now has no path forward to block the proceedings.
Abbe Lowell, attorney for Menendez, issued a statement following the announcement of the court's decision.
"It's disappointing that the Supreme Court did not take this opportunity to set a clear, bright line of the separation of powers to ensure that Congress remains an independent and co-equal branch of government, free of interference and retribution from the executive as the Framers intended," Lowell said. "While the senator always understood it is rare that the Supreme Court hears any case before trial, given the gravity of the Constitutional issues raised, he believed it was important to try."
Lowell's statement continued: "As the Senator has been saying for more than four years since the government began chasing these wild allegations, he has always acted in accordance with the law. Sen. Menendez remains confident that he will be vindicated when all the facts are heard at trial."
Despite the charges against him, Menendez has continued in his role as U.S. senator. Menendez's trial is scheduled to begin September 6.