When people say one person can't make a difference in this world, Yoni Greenstein is the man to prove them wrong. By day, the Orthodox Jewish man works as a sales manager for IDT in Newark, N.J.—by night, he's making children's dreams come true.
In 2009, Greenstein started Sharing Seats, a nonprofit organization whose goal is to provide sick and underprivileged children event tickets that may otherwise go unused.
"I've been volunteering for the past 15 years," Greenstein told Observer, "I would get tickets through work and donate them whenever I could. I've never used one ticket for myself."
It began with Greenstein driving around the tristate area to give tickets to hockey and basketball games away, but Sharing Seats has expanded greatly since 2009. By reaching out to organizations like the Boys and Girls Club, the Ronald McDonald House, and Inheritance of Hope, Sharing Seats finds families and children in need around the country and gives them event tickets. Since Greenstein started Sharing Seats, the nonprofit has given over half a million dollars worth of tickets away. 
Sharing Seats encourages everyone to donate. Just as Greenstein's proven with his acts of kindness, you don't have to be a major ticket holder to make a difference in a child's life; anyone can contribute to Sharing Seats, even if you just can't make it to a concert at the last minute. Instead of scrambling to sell tickets on StubHub, Greenstein encourages ticket holders to contact Sharing Seats. And Sharing Seats does even more than provide you those who donate with good karma: anyone in need can contact the organization to request tickets for an upcoming event.
For the first handful of years, Sharing Seats was a one-man operation, but in 2012 that all changed when Mike Dube helped out with one very special request. Dube is the president and founder of the Dube Zone, a nonprofit promoting "strong minds and strong bodies" for student athletes in Englewood, N.J.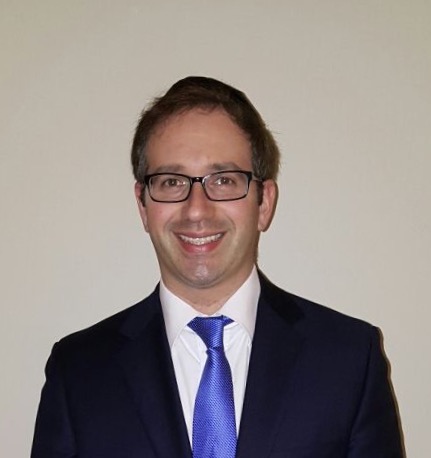 "I got a crazy request from a girl who was a [New Jersey] Devil's fan and requested tickets for the Stanley Cup finals," Greenstein said. In a frenzy, Greenstein contacted his good friend Dube, who had the right connections. "Mike miraculously helped me get a pair of tickets."
Immediately after, Greenstein hired Dube as Sharing Seats' chief development officer. By the end of 2012, Greenstein brought on his wife Nechama as chief administrative officer and Noah Falkenstein as executive director. With master's degrees in various fields, both are "extremely overqualified," Greenstein said. They all receive negligible salaries for the amount of work they put in. Greenstein himself receives no salary; the feeling he gets from helping those in need is reward enough. 
Sharing Seats is small, passionate and motivated, but it's still a difficult organization to run due to its minimal funding, difficulties inherent in running such a charitable operation.
"A little while back, a kid with cerebral palsy requested tickets to a Knicks game. Two weeks later we called his mother to say we had the tickets. She gave us the news that he had passed away," Greenstein said of one of his gravest moments running the nonprofit. "It would be really nice to have the funds and network to have allowed that kid to go to the game immediately."
Greenstein admitted Sharing Seats is still searching for the turning point that all nonprofits and startups are searching for. The point where Facebook expanded beyond Harvard; when Netflix first allowed you to stream a movie at home. Sharing Seats will not stop until it's a household name. Even with the resources currently at its disposal, Sharing Seats plans on continuing to grow at a steady, slow pace.
Yoni Greenstein is good at staying in the moment. He wishes to open a Los Angeles office whenever he has the funding. He hopes in five years ticket holders will be forced to make that choice between StubHub and Sharing Seats. Or something like it. 
"It doesn't even have to be Sharing Seats," Greenstein said, admitting you don't always get it right the first time. But every success story needs a beginning. And Sharing Seats is an impressive first step in the right direction.