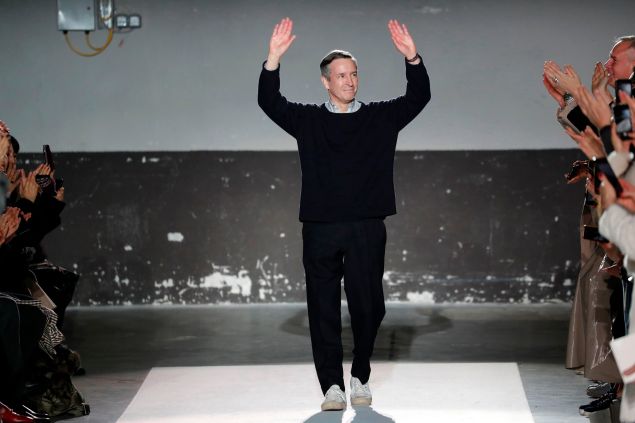 While the genre of fashion films hasn't really taken off (at least in terms of commercial success) libraries of fashion-focused documentaries are continually expanding. One only has to peruse Made 2 Measure's site, which features the likes of Bill Cunningham: New York and Marc Jacobs & Louis Vuitton as well as Paul Smith, Gentleman Designer and The Balmain Style to see that.
That selection doesn't even include some of the more notable fashion documentaries, such as First Monday in May and Unzipped. Christian Dior even took part in a TV doc, which seemed to be Maria Grazia Chiuri's response to Raf Simons' Dior and I. Inside Dior is a two-part documentary that debuted on Channel 4 in the United Kingdom this past February.
But now, those library shelves will need to make room for a new cohort of films.
Dries
Though Simons might be the most celebrated Belgian designer of today, he's not the only one with a prolific career and a reputation of being a god among fashion insiders. Dries Van Noten (who just debuted his 100th collection at Paris Fashion Week) gets his limelight moment in a new documentary that debuts later this month in Copenhagen. Producer Reiner Holzemer followed Noten around for a year, through the creation of four different collections. The film, which promises to be an intimate portrayal of the life and work of an artist, includes commentary by Iris Apfel and Suzy Menkes.
Martin Margiela is one of the fashion industry's most reclusive designers. He did get a bit of the doc treatment in the short film The Artist is Absent, but now, the team that worked with him will come to the forefront in a full-length feature. Starring Margiela business partner Jenny Meirens, make-up artist Inge Grognard, and model Grace Fisher, as well as design team members, Mint Film does a deep dive into the culture and community created by Margiela. With a look into the label's archives, this flick will lift the curtain on a secretive and revered brand. For avid fans, a book of the same name is also being created, in addition to a limited-edition mail out. We Margiela will debut later this year, though an official date has yet to be announced.
Versace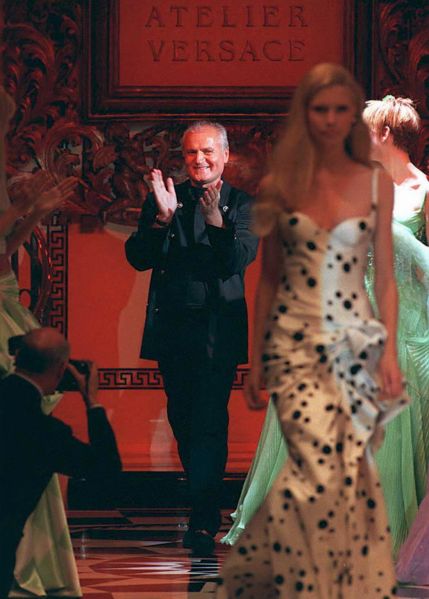 Though American Crime Story is reportedly making an entire season focused on the murder of Gianni Versace, actor (and designer) Antonio Banderas will play the iconic Italian in an upcoming biopic. Directed by Academy Award-winner Bille August, the film is not exactly sanctioned by the house of Versace, but will span the entire life of the legend, from birth to death. According to IMDB, filming for this biopic will start sometime this spring, so the release may be a ways off.
McQueen
Set to launch in theaters later this year by Embankment Films, this will be the first in a series of films about Alexander McQueen. Directed by Ian Bonhôte (he's familiar to the fashion circuit, having worked with Puma, Nike, Matthew Williamson, Hussein Chalayan and even Lily Cole) the work is meant to be a "cinematic explosion of [McQueen's] human energy." While we're not totally sure what that means, the project has personal meaning to the director who told Variety "I moved to London from Paris in the Nineties much in part because of McQueen. His sense of style became synonymous with the city's raw energy and edginess, and I know of no other contemporary designer to ignite such an immediate visceral response from an audience."
The Other McQueen Film
If McQueen doesn't provide ample coverage of the designer, you're in luck. Jack O'Connell is signed up to play the designer in another film, which is still untitled. The film is based on Blood Beneath the Skin, a McQueen biography written by Andrew Wilson, and will focus on the designer's 2009 retrospective show. Little else is known about the work, except that it is expected to debut later this year.
The Ripper
As they say in fashion, three's a trend. The third McQueen drama hones in on the relationship between the designer and Isabella Blow, the mentor and editor credited with discovering the creative. A rift grew between the pair, as Blow felt that she was discarded by her ingenue as he ascended through the ranks of fashion. Sadly, both of their lives ended in suicide. This film looks to be the most personal, passionate and tumultuous of the three. The name of is likely borrowed from McQueen's Jack The Ripper collection, which Blow reportedly bought in its entirety.