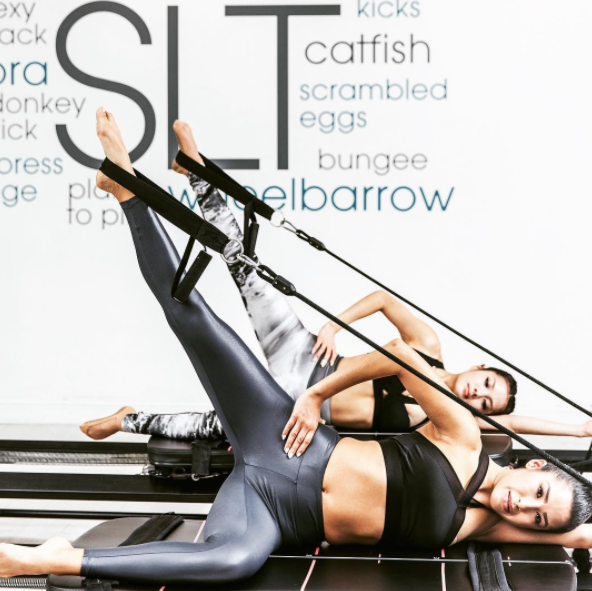 Fitness studios SLT (which stands for Strengthen Lengthen and Tone) and Brooklyn Bodyburn, formerly competitors, are becoming one. Now, there's no need to decide between the two notoriously difficult Pilates influenced classes, as SLT is acquiring Brooklyn Bodyburn.
"Our goal is to take the best of SLT and the best of Brooklyn Bodyburn to create the ultimate workout. We have great respect for the talent Tracy Carlinsky and her team possess and we look forward to integrating them into the SLT family. Over the next three months, we will transition the Brooklyn studios to SLT studios. We can't wait for Brooklyn to have SLTs of their own," SLT founder and CEO Amanda Freeman told the Observer by email. Carlinsky, Brooklyn Bodyburn's founder, will be coming on as a lead instructor.
[youtube https://www.youtube.com/watch?v=vDBsqqYdwMw&w=560&h=315]
SLT will be moving into three Brooklyn locations, including Cobble Hill, Williamsburg and Park Slope, along with opening studios in Philadelphia and Hoboken. The Brooklyn classes won't be quite as pricey as a $40 SLT class in Manhattan.
If you've been tempted to try out the megaformer, take inspiration from the celebrities who have been spotted at both classes. The workout's fans include Leonardo DiCaprio's girlfriend Nina Agdal, Martha Hunt (she's also been spotted at Dogpound) and Chrissy Teigen. Perhaps these supermodels will consider venturing over the bridge to get their fitness fix.