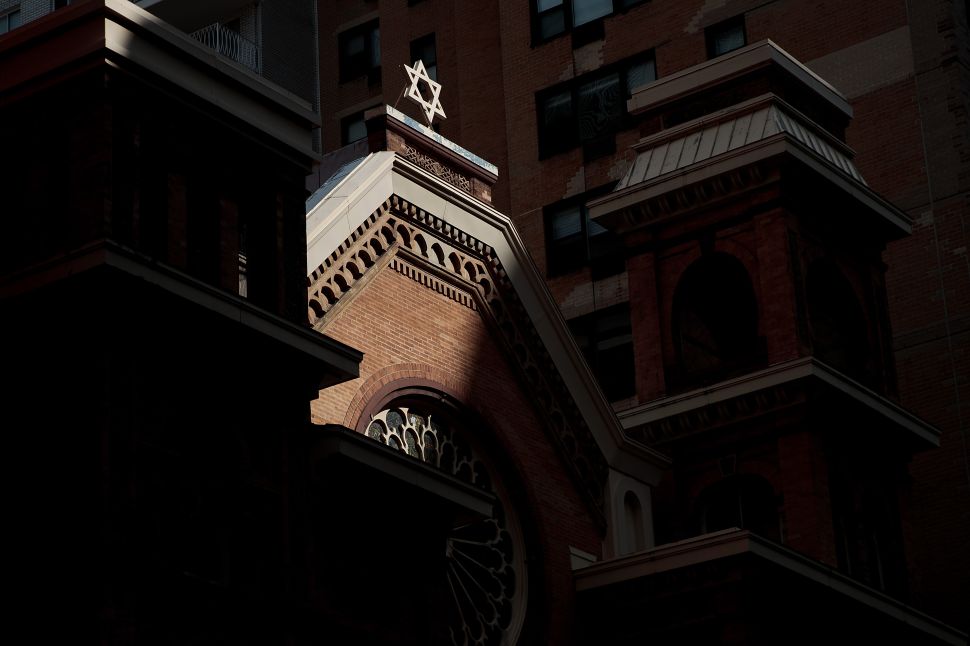 After a passionate speech on the House floor by Republican State Representative Alan Clemmons, South Carolina lawmakers passed H. 3643 by a margin of 103 to 3. The legislation adopts the State Department definition of anti-Semitism, providing educators and administrators with a clear definition of anti-Jewish bigotry.
"Senator [Tim] Scott encouraged me, along with Senator [Lindsey] Graham, as you can see in the letter on your desk, to move this bill forward in South Carolina, to give our educators a tool for defining anti-Semitism, to take the guesswork out of it, have a uniform definition, which is where we must start to push back on anti-Semitic behavior or any type of bigotry," Clemmons told the South Carolina House.
"The bipartisan bill codifies the State Department definition of anti-Semitism. It cites "the three Ds" of anti-Semitism as it relates to Israel: demonizing Israel, double standard for Israel and delegitimizing Israel," explained Peggy Shapiro, midwest director for the Israel education group StandWithUs. "The State Department definition specifies that 'criticism of Israel similar to that leveled against any other country cannot be regarded as anti-Semitic.'  It's meant to track unprotected behavior (harassment, vandalism, threats) and treat anti-Semitism as other forms of hate speech.
Joseph Sabag, national U.S. director for the Israel Allies Foundation, noted that this legislation could not be more timely, given the recent targeting of Jewish schools and community institutions across the country.
"Anti-Semitic incidents are on the rise across America and especially on our college campuses. I believe this is an overdue and appropriate response that will strengthen our state's preparedness to deal with acts of anti-Semitism," explained Sabag.
Kenneth L. Marcus, who testified at the South Carolina House Judiciary Subcommittee hearing on the bill, noted in a statement, "according to the FBI's latest reporting, there were more incidents of anti-Semitism than all other religious hate crimes combined. And the situation is worse on college campuses where the threat to Jewish students is escalating at a rapid and frightening rate."
David Matos, president of Carolina Peace Resource Center, told The State that his group will testify against the bill again when the Senate takes it up. "It's clearly unconstitutional," Matos said. "The intent is to suppress political speech and smear it as anti-Semitism."
University of South Carolina professor Caroline Nagel, told The Post and Courier, "This language would shut down legitimate debate on South Carolina campuses about policies of the state of Israel and would equate criticism of Israel with anti-Jewish racism."
But according Marcus, who serves as president of the Louis D. Brandeis Center for Human Rights Under Law, "The South Carolina bill is careful to protect students' First Amendment rights. H. 3643 in no way regulates or restricts free speech and/or academic freedom. Rather, the bill ensures that authorities consider the U.S. Department of State's definition of anti-Semitism in instances when it is necessary to determine the intent of unprotected activities, including assault, battery and vandalism."
Clemmons, who authored the nation's first legislation condemning the anti-Israel Boycott, Divestment and Sanctions (BDS) movement, received high praise for his leadership from Shapiro, Sabag and Marcus. Shapiro added, in an exclusive conversation with the Haym Salomon Center, "Rep. Clemmons is the national leader on defeating discrimination against Israel and the Jewish people."
Paul Miller is president and executive director of the news and public policy group Haym Salomon Center. Follow him on twitter @pauliespoint.