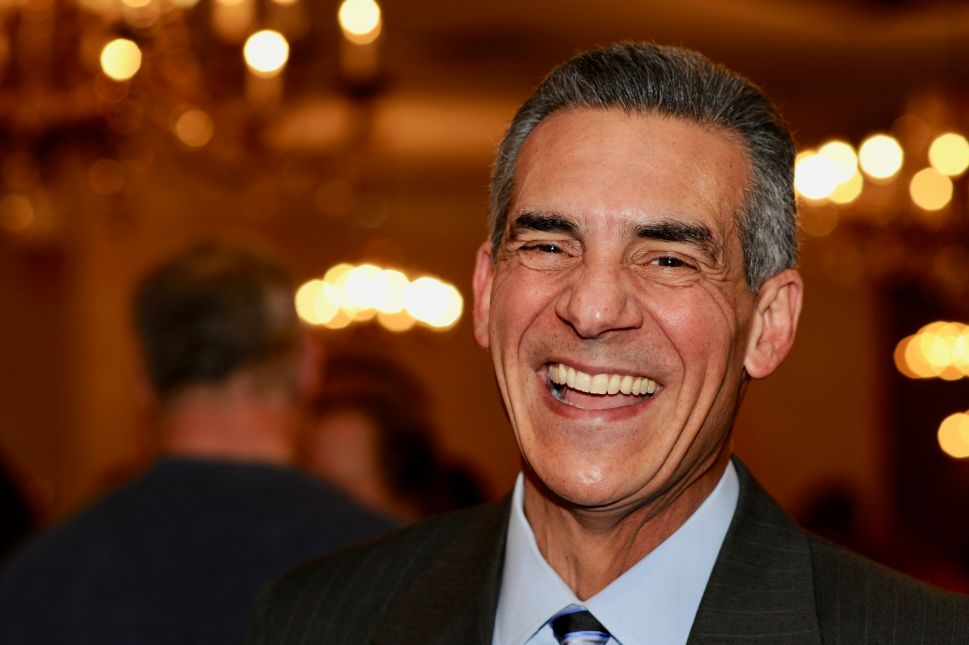 Assemblyman Jack Ciattarelli notched impressive showings in two early tests of central Jersey strength tonight. In Old Bridge, at the Middlesex Screening — a prelude to next week's actual convention —  Ciattarelli received 36 votes to Lt. Gov. Kim Guadagno's 22 on the second ballot.
That officially counts as a split, since the rules of the county party require a 2/3 majority to earn the committee's endorsement. But it was a strong showing nonetheless in a county in which both the GOP chair, Lucille Panos, and key state Senator, Sam Thompson, had endorsed the LG.
The screening vote doesn't guarantee that next week's convention, which will take place on the 25th, will go for Ciattarelli. But it certainly represented a shot in the arm for a candidate who so far had won only his home county of Somerset.
The night got even better for Ciattarelli at his next stop, in Mercer County. At the Stone Terrace in Hamilton Township, Ciattarelli defeated Guadagno 67-31 and will now have the county line for the June primary. Once again, he overcame the endorsement of his rival. Mercer County GOP Chair Lisa Richford was among Kim Guadagno's first wave of endorsers, but that wasn't enough to carry the LG across the finish line. A funny side note: Richard initially barred PNJ's photographer from the event, complaining that the media too often ignored her county. Here's your ink, Madame Chairwoman!
Ciattarelli campaign strategist Chris Russell told PolitickerNJ, "Momentum is shifting in this campaign in a big way. The party and state need a new direction and Jack can deliver it. To win 62% at the Middlesex Screening Committee and then a blow out in Mercer…let's just say March Madness – Jersey politics style – is here in full swing."
Expect Kim Guadagno to kick things up a notch as the county convention season hits its stride in the coming weeks. She's still the favorite here, but Jack Ciattarelli is clearly making this a race.