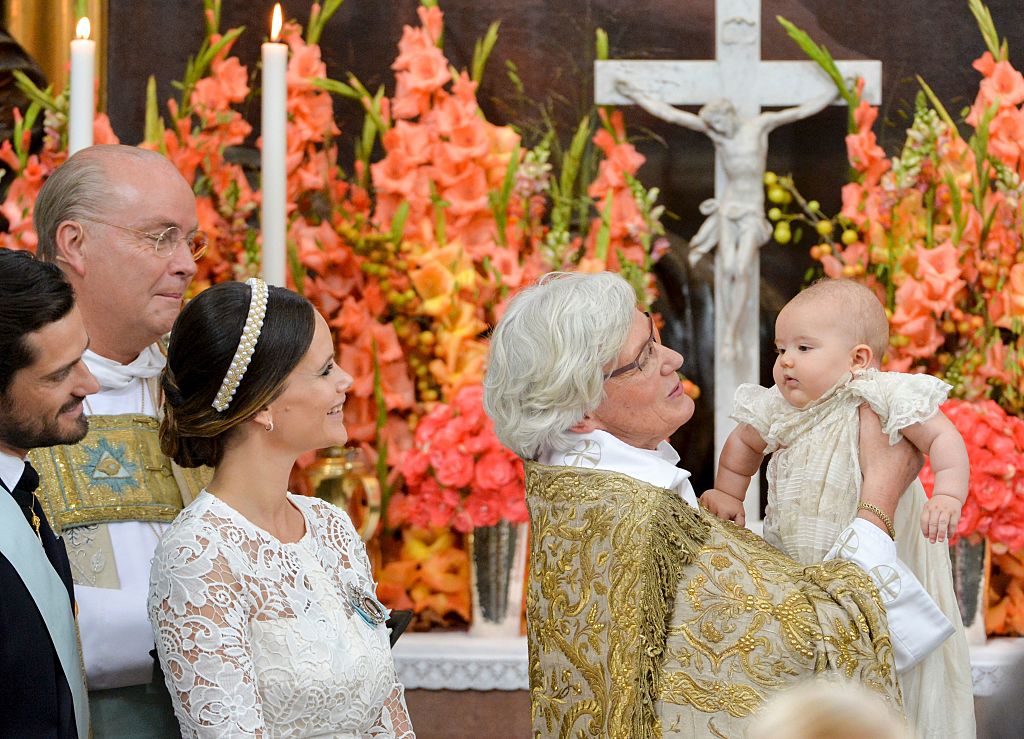 There's a new royal baby on the way—but before you purchase a new set of knee socks, know that it's not Kate Middleton who's expecting again. Princess Sofia, Duchess of Värmland, is pregnant with her second child.
The Swedish princess has a bit of a dicey past, as she was previously a reality star on a show called Paradise Hotel, a men's magazine model and a yoga instructor in New York. Just imagine being able to tell people you took a pre-princess yoga class (and you might have, if you ventured to Yoga to the People in the years before her 2015 marriage to Prince Carl Philip).
Princess Sofia is pregnant with their second child, who will be a little brother or sister to Prince Alexander. The Royal Court of Sweden confirmed the pregnancy and noted the birth will take place in September. "We are happy to announce that we are expecting a child, a sibling to Prince Alexander. We are looking forward to welcoming a new little member to our family," said Prince Carl Philip and Princess Sofia in the release.
Prince George has more competition than ever before. Looks like he'd better step up his sock game.