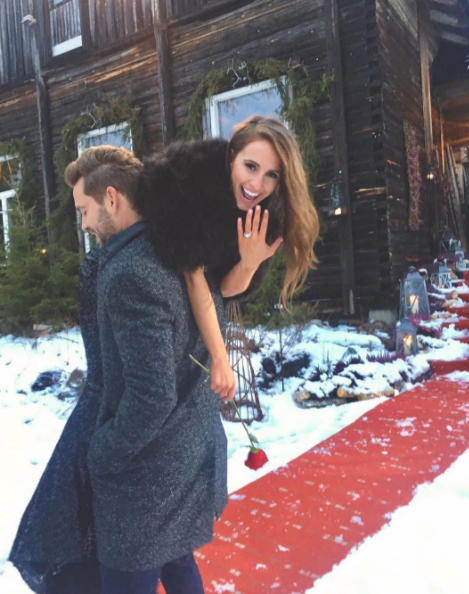 On last night's less than exciting season finale of The Bachelor, the two leads appeared actively miserable as they were interviewed together. But that wasn't the only moment that diverged from the regularly scheduled programming. Bachelor winner Vanessa Grimaldi (although, full disclosure, no one really won last night) wore a look that was surprisingly more red carpet than pageant girl.
According to the show's stylist, Cary Fetman, Vanessa was wearing a lurex Cushnie et Ochs two piece during the after show. It was paired with black diamond earrings from The Woods Fine Jewelry. Cushnie has also been worn on UnREAL, the scripted version of The Bachelor. 
According to comments on Fetman's Instagram, #BachelorNation isn't exactly into fashion that can't be easily found on Pinterest. The major complaint seemed to be that Vanessa always wears black, which is acceptable in New York, but not in a world where neon off-the-shoulder crop tops reign supreme.
During the finale, the final two gowns were black and silver, possibly in an effort to tell the two brunettes apart. Vanessa wore a Badgley Mischa gown similar to her Cushnie ensemble, available at Rent the Runway for $90 if you're hoping to nab your own bachelor.
Competitor Raven Gates surprisingly did not wear a romper from her Arkansas boutique for the finale, though she did for the after show. During the episode, she was in a Randi Rahm silver beaded gown that wanted to scream wedding, but would be better suited for a junior prom with a dress code.
Unlike Vanessa's black sequins, Raven's silver beading, which appeared white onscreen, was embraced by the show's fan base. For the after-show, Raven wore a green Scarlet dress from her boutique as a nod to Hoxie, Arkansas.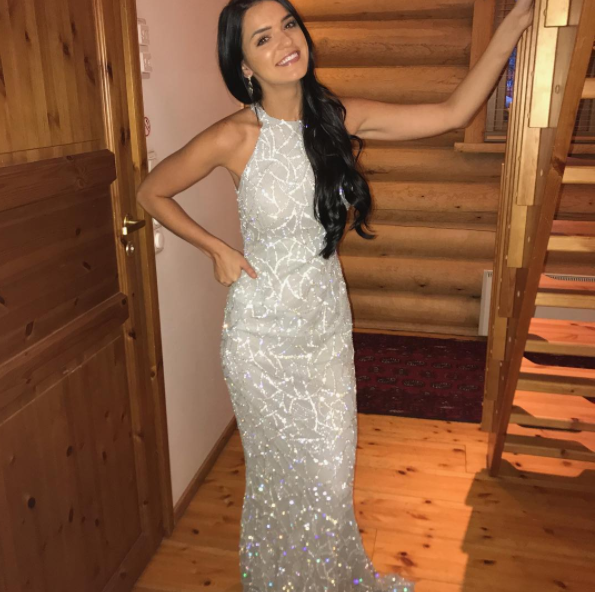 Next season's Bachelorette, Rachel Lindsay, appeared on the post-show wearing an actual prom brand, Jovani, although she updated their typical gowns with a black caped pantsuit. Hopefully, her pantsuit wasn't a peek of what's to come—despite what #BachelorNation might think, the show could use a bit more runway and a little less high school dance.