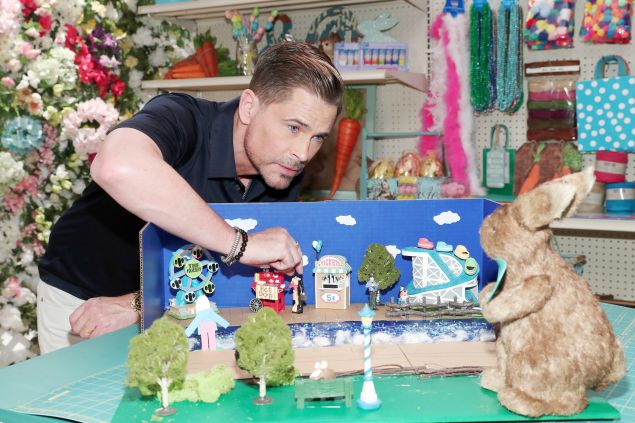 This is, literally, the most random TV press release I've received in a long time.
A&E Networks announced it has ordered nine episodes of The Lowe Files, which will follow professional actor/handsome man Rob Lowe and his two sons, Matthew and John Owen, as they "travel through the country to explore infamous unsolved mysteries."
"Since I was a kid I've loved unexplained legends, strange phenomena and the scary, supernatural stories told around campfires," said Lowe in a statement. "When I became a father I shared those tales with my two sons. Together we bonded over Bigfoot, UFO's, and every creepy and bizarre story we could find, passionately debating if they were real…or not.  And we swore that someday the three of us would go on our own adventure to find out. That day has come."
The day has come, indeed. No specifics yet on exactly which mysteries the Family Lowe will tackle Scooby Doo-like. Personally, I'm hoping for a three-part special delving into the time FOX cancelled a comedic treasure like The Grinder after only one season. Couldn't have just cancelled Grandfathered, huh? Did Stamos have anything to do with this? Did Josh Peck??
Find out (probably) the answers to that mystery, and more, when The Lowe Files debuts Summer 2017.