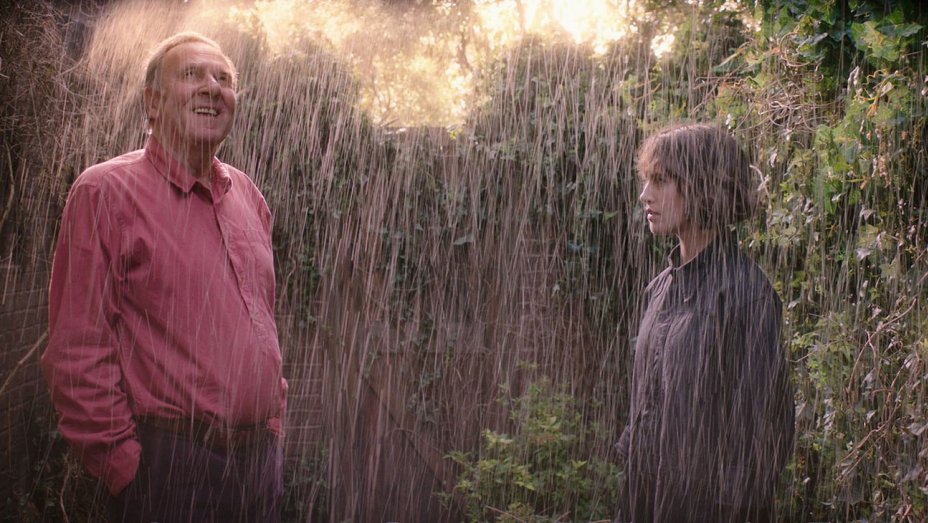 A charming, beautifully photographed modern fairy tale about love and gardening, This Beautiful Fantastic is worth seeing in spite of its dumb deterrent of a title. It's an odd story about some very odd people guaranteed to grow on you. Written and directed with whimsical taste and obvious talent by Simon Aboud, the son-in-law of Paul McCartney, it's different, gorgeous to look at, and you go away feeling good about life and lilacs.
---

THIS BEAUTIFUL FANTASTIC
(3/4 stars)

Written and directed by: Simon Aboud

Starring: Jessica Brown Findlay, Andrew Scott and Jeremy Irvine

Running time: 92 mins.

---
The centerpiece is a reclusive woman who dresses almost entirely in black. Her name is Bella Brown (Downton Abbey's Jessica Brown Findlay). She was a foundling tended by a flock of ducks, rescued by an old man in the bulrushes by a lake and raised in a Catholic orphanage. Cut to Bella as a very strange adult indeed—an assistant librarian with a passion for order and precision with a dream of becoming an author of children's books. One thing Bella has no interest in or talent for is horticulture.
When the garden behind the modest little house she rents turns to weeds, her irascible landlord threatens her with eviction unless she can pull the neglected garden to its former glory in 30 days. With the encouragement of Vernon (Andrew Scott), an Irish cook and widower with two daughters, she begins the arduous task of restoring the garden while enduring the insults of a curmudgeonly next-door neighbor, Alfie Stevenson (the great Tom Wilkinson). Eventually a color palette comes alive as the surly old man teaches Bella about life and love through the metaphor of gardening as the barren, vine-choking lot turns into a magical world of hollyhocks, delphiniums, and dahlias.
Stevenson turns out to be an unexpected but treasured ally, while Vernon keeps them all faithfully sated with béarnaise and blancmange. By the time it ends in a rainbow, Bella has experienced a new appreciation of happiness through nature, a fresh definition of friendship, and even romance—with an eccentric inventor of mechanical birds (the impossibly handsome Jeremy Irvine from War Horse, in nerd disguise) whose flying objects give Bella the inspiration she needs to write her first children's novel.
It's all a bit too precious for my taste, but it's sweet as marzipan, dreamy to look at and warmed by performances that resonate.