You're probably already well aware that today, March 8, is International Women's Day. While there are plenty of ways to celebrate all the females in your life (and the rest of the ladies in the world) today, Tictail Market, located on Manhattan's Lower East Side, will be honoring ladies all month long.
Located on Orchard Street, this shop is a brick and mortar outpost of Tictail, the global marketplace that proudly sells the products of small artisans and designers from all over. The New York shop tries to keep things fresh by regularly refreshing the curated selection of goods on offer. But for the month of March, Tictail Market will only be selling brands that are owned by females. That includes bold baubles from Tarin Thomas, feminine but cheeky frocks from Pamplemousse, plus unfussy trousers and ruffled tops from Selva Negra.
"Only 37 percent of the world's entrepreneurs are women [and that] doesn't work for me," stated Anna Decilveo, the merchandiser at Tictail Market. That's why she's doing her part in furthering the plight of female business-owners, ensuring that Tictail is a supportive platform for not only their products, but for their thoughts as well.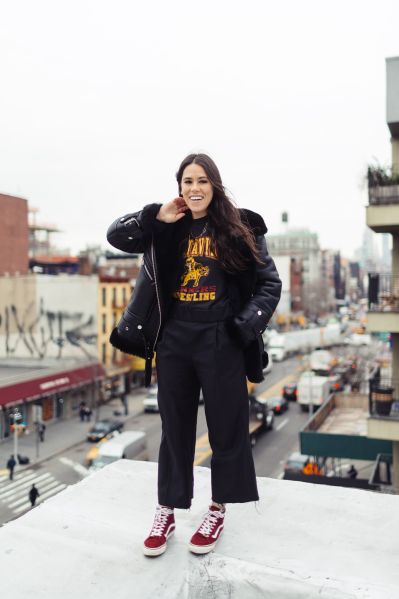 "As a thank you for all the fearless women in the Tictail community who are using their art, their fashion and their businesses to make a statement, we wanted to pay tribute throughout the month of March," she told the Observer. We had a few more questions about the shop and what we will be able to purchase, so we had Decilveo explain in her own words.
Where did the idea for a shop stocked with all female-founded brands come from?
We wanted to create a movement around spotlighting women who are creating history right here, right now. This led to the idea of merchandising all of Tictail Market with female-founded brands, as we believe that female entrepreneurs are the perfect example of modern women creating history. There is nothing more inspiring than someone dropping everything to pursue their passion project, someone who believes that they can help contribute to making the world a better place. On top of that, female entrepreneurs are fantastic role models for other women of all ages to show that we can create our own destinies.
What are the brands you chose to stock?
What's great about Tictail's product selection is that our brands are coming from all over the world: Germany, France, Sweden and the UK, just to name a few. Products cross all categories from high-fashion to streetwear, ceramics to art.
Some of my favorites in-store right now reflect the worldliness of the Tictail community: including the intricate patterns of Spanish womenswear designer Heinui, Israeli-based shoe brand, LAX, and Vincetta―a New York women's fashion brand founded by the incredible, Deanna Ansari, who incorporates her beliefs on female body categorization into her entire collection.
Why do you think it's important to empower female entrepreneurs?
It should be no secret that female entrepreneurs struggle. All entrepreneurs struggle. But what I can't shake is the emotional struggles women constantly bring up when starting their own company. Pressure around being confident but not "conceited," strong but not "bossy," and god forbid, emotional or sensitive. So many women have told me that they decided to start their own brand because they were fed up by being told they were unqualified one too many times.
Giving powerful women a community to be spotlighted and celebrated is just one step we can take to make a change; to equal the playing field and come together to stand up for brilliant, talented women everywhere.
What percentage of brands sold in Tictail Market are females?
Over half of the brands in Tictail Market on any given day are female. For this month, it's entirely ladies!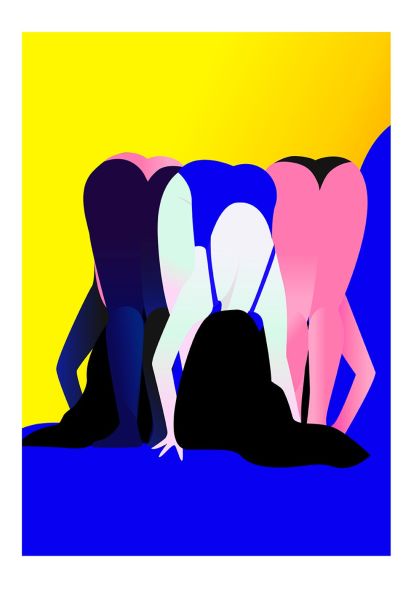 What are your top selling females-founded brands?
The top selling female-founded brands in Tictail Market in the past six months are badboynicegirl (Shawna X), home accessories brand Stone & Vein, and, most recently, ethical fashion brand Siizu.
What are some events you'll be hosting this month to support women?
Keds x Refinery29, March 8: A celebration of art inspired by the Women's March and hand-drawn sneakers by female artist Jen Mussari. All proceeds will go to She Should Run.
Tarin Thomas, 

March 9:

 A showcase in honor of jewelry designer Tarin Thomas's 4 year anniversary with founder Kylie Nakao.

Bianca Valle, March 11: An intimate look at entrepreneur Bianca Valle's travels to Asia through her new zine "hotpot."

Women, Together, March 23: Jewelry designer Susan Alexandra hosts an evening to celebrate women. The night will be a fusion of performances, talks, palm readings, and more including We are the XX and Universal Palmistry.