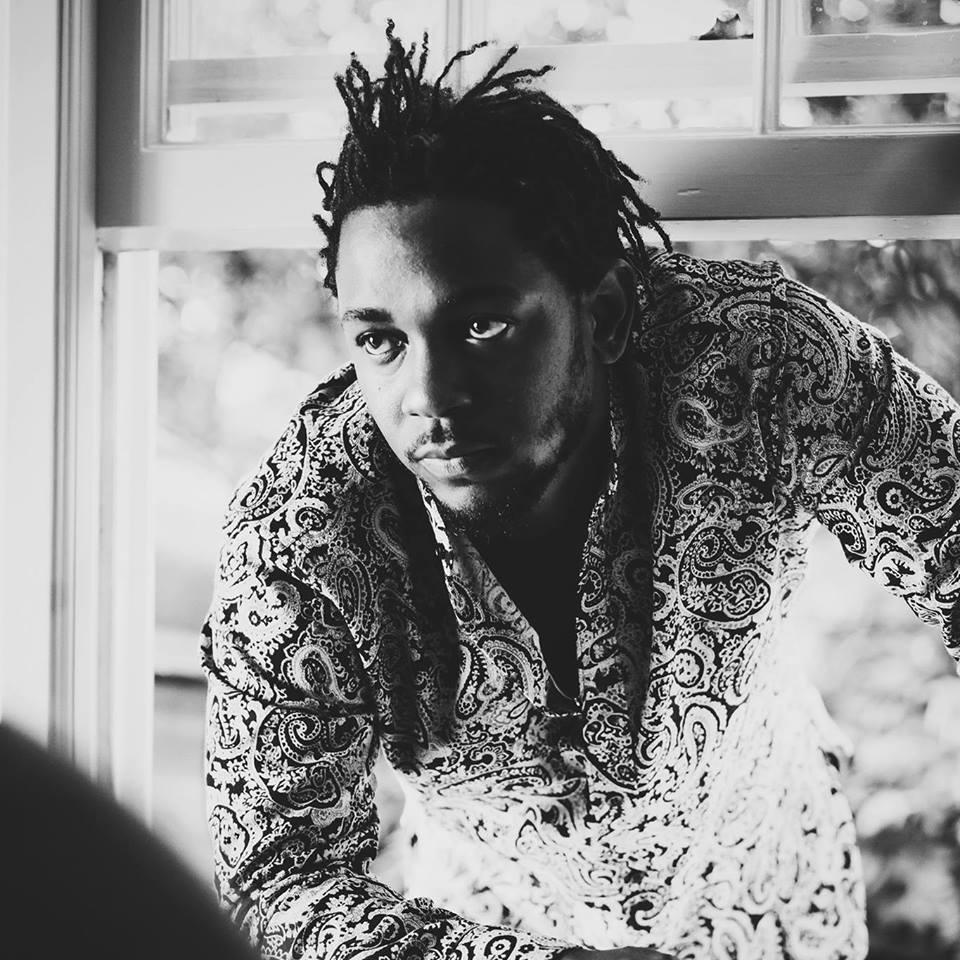 While March's vernal freakquinox offered us a taste of spring, it's this week when the music fans really start coming out of their railroad apartments to experience the start of festival season.
Last week alone saw the kick-off of Nashville's eclectic Big Ears Festival, Miami's Ultra Music Festival and several other gatherings across genres. Beginning earlier each year, it's a sign that the live-music infrastructure has become the most essential pillar to determine an artist's success in this age of declining album sales and increasing streaming options, when media companies turn into tech companies and fans are none the wiser.
But spring still remains the quarter when some of the year's best heavy-hitter albums are released, far enough in advance of the bigger U.S. summer institutions, like Coachella, Bonnaroo, Lollapalooza, Governor's Ball and Panorama, so that day-trippers and various flower-crown-wearing children of the photo filter have time to prioritize their music fest plans.
Given that proliferation of music festivals during spring and summer are all about flow (and branding of course), this also tends to be the time of year when music that doesn't cleanly fall into one genre still has a chance to connect with fans in a real, physical space.
These 10 albums were not selected because they are the weirdest or most avant-garde, high-profile releases this year (that accolade might go to The Bug and Earth or Arca) but because they satisfy both a deeper choice of quality for our spring playlists and the ability to transition into the peachy but fleeting summer breeze.
Lorde may be a huge pop star, but she brings an element of subversion and a rejection of status-obsessed high society to her personal reflections on growth and maturity.
Canadians like The New Pornographers and Feist both subvert the pop song in different ways, playing with the idea of ephemera to get at something deeper.
The Afghan Whigs have been burying wit in their heavy words and crunchy hooks for years, while At The Drive-In make a long-awaited return that proves they're still one of the weirdest bands that can sell out venues with the best of em.
[youtube https://www.youtube.com/watch?v=RLnA25dVzrQ&w=560&h=315]
At only 22, Brooklyn's own Joey Bada$$ continues to reign as hip-hop's most prodigious purist: His 2015 debut album B4.DA.$$ telegraphed the beats and flow from rap's golden age with the wit and wordplay of someone much older.
Between touring around the world and co-starting in Mr. Robot, his life has life has only gotten more exciting since then, so there's no doubt that his sophomore effort, All-Amerikkkan Bada$$, will have a lot to say—the title alone nods to Ice Cube, while the record features Schoolboy Q, J. Cole, Chronixxx and some key figures in Joey's own Pro Era crew.
Single "Devastated" has already proven to be Joey's highest-charting song to date, and you don't mind the auto-tune when the sample of Outkast's "SpottieOttieDopaliscious" keeps the horns and guitar sounding so slick and wavy. The hype bodes well, even if another talented rapper plans to drop a surprise record the same day…
Kendrick Lamar, IV (April 7?)
[youtube https://www.youtube.com/watch?v=tvTRZJ-4EyI&w=560&h=315]
As of this writing, there may or may not be a new album from Kendrick on deck for April 7, too—the last line in his single, "The Heart Pt 4" specifically lets us know that "y'all got 'til April the 7th to get y'all shit together" as it hops along with the apocalyptic urgency of a mixtape, switching beats as Kendrick gets paranoid and paranormal, calls Trump a chump, checks Drake and quotes James Brown.
Also worth noting-on April 7, Tupac will become the first solo rapper inducted into the Rock and Roll Hall of Fame, and Kendrick references the fact that many people treat him like a reincarnation of Pac at the end of "The Heart Pt 3." He also teased the release of Good Kid, M.a.a.D. City on that track by asking, "Will you let hip-hop die on October 22nd?" Hmm….
If the reportedly leaked tracklist checks out, this joint's also got D'Angelo, Flyinglotus, Thundercat, Bilal, Anna Wise, and Anderson.Paak with production by Terrace Martin, Kanye, Swiss Beatz. But as Brian Josephs at Spin points out, it reads a tad too on-brand
And let's look at the title. In this Instragram post, someone looks at Kendrick's "Heart" line, "With TOC, you see the flames." If TOC does stand for "Temptation of Christ," and April 7 fits as the day when Jesus was crucified, the surprise release works on meanings both personal to Kendrick and connected to the larger savior theme he's playing with all over this track.
Update: A new song, "Humble" has just been released, which doesn't appear on the leaked tracklist. Watch the video here.
[youtube https://www.youtube.com/watch?v=Rh9rxC1es0E]
The last New Pornographers record, 2014's Brill Bruisers, looked at the golden age of pop-song publishing with a wry, smirking mischievousness we come to expect from the long-running Vancouver indie-pop supergroup. Neko Case, A.C. Newman and Dan Bejar (Destroyer) all have their own solo things going on, and while only Bejar sits it out on next month's Whiteout Conditions, the spirit of the band's best music is still intact.
The subtle critiques of pop infrastructure that Bruisers hinted at are sharpened on Whiteout Conditions, too, which plays out through a catchy-as-fuck song cycle, exploring everything from live-music culture to money and notoriety. Note that the Pornos have left Matador to start their own imprint, Collected Words Records, for Concord Music Group. Ahead of summer festival season, being meta never sounded so catchy.
Feist, Pleasure (April 14)
[youtube https://www.youtube.com/watch?v=h66Lvzlj1Uk]
Another great Canadian export plans to dazzle us with some wry, subversive indie pop this spring. Leslie Feist emerged from Toronto's other great supergroup, Broken Social Scene, at the same time she was kicking off a strong solo career of her own with 2001's Let It Die.
We'll have to wait until summer for a new BSS record, but Feist recently announced her first album since 2011's Metals, simply called Pleasure, will be out next month. The title track sees her moving even further away from the charming twee iPod vibes of The Reminder single "1234" and into the now with a skeletal, unadorned primacy that'd make PJ Harvey and Alison Mosshart blush.
Little Dragon, Season High (April 28)
[youtube https://www.youtube.com/watch?v=QNYpjyHGZaQ]
Gothenburg, Sweden's Little Dragon have always played with the same pieces of syrupy sweet Swedish art-pop as contemporaries like Jens Lekman but then skewed and subverted them with modern dance sensibilities and thoughtful, heady free-verse lyrics sung by frontwoman Yukimi Nagano.
The two singles from next month's Season High include a banger and a slow jam: "High" uses the same woozy synth leads you'd hear a '90s hip-hop sample for Nagano to spin a lullaby about elevation; while "Sweet" grooves to the beat of heavy panting, blips and bleeps and fluffy, celestial chords.
Despite their heavy electronic implementations, don't forget that Little Dragon is, first and foremost, a really great live band. Songs stretch and morph into blissful rave-ups—no better sounds to accompany the blossoming of spring.
The Afghan Whigs, In Spades (May 5)
[youtube https://www.youtube.com/watch?v=Kp7ooQ_7TPg]
Oh, rock 'n' roll, of course, we haven't forgotten you. The Afghan Whigs have sounded absolutely great since reuniting for good in 2011, while Greg Dulli and company's consistently solid full-length that year, Do to the Beast, continued to explore some heavy shit with a pitch-black sense of humor.
Accompanied with the news that guitarist Dave Rosser was diagnosed with inoperable colon cancer last year, the heaviness might even be turned up a notch.
"It's a spooky record," said Dulli in a statement about the album. "I like that it's veiled. It's not a concept album, per se, but as I began to assemble it, I saw an arc and followed it. To me it's about memory—in particular, how quickly life and memory can blur together."
[youtube https://www.youtube.com/watch?v=1-NYWzd7JW8]
Like The Jesus and Mary Chain and the release of their first new album in 20 years last week, El Paso, Texas, band At The Drive In haven't released a record in a long, long time—17 years to be exact. They've come through numerous solo project since then, including the great mythological psych outfit The Mars Volta, but a brief reunion only lasted until 2012. (I had the pleasure of catching them at Coachella that year to discover that frontman Cedric Bixler-Zavala's vocal dexterity has only improved and sharpened, as had the noodly, mathy chops of guitarist Omar Rodriguez-Lopez.)
When ATDI reunited and started touring last year, fans got excited, but when ATDI announced the imminent release of in•ter a•li•a this May, fans blasted off.
"Governed by Contagions" begins with this bit of light listening—"Portrait of a family force fed through tunnel straws/Singing cannibal hymns of the bourgeoisie/ There's a narc on every corner/ Knock, knock, knock on every door"—only to get stranger and more paranoid from there.
Always a few notches headier, weirder and more verbose than the other skinny-jeans-wearing, Alternative Press-reading emo kids who idolize them, ATDI are the rare band that stays both weird and obtuse while seamlessly fitting in on larger festival lineups.
Alex G, Rocket (May 19)
[youtube https://www.youtube.com/watch?v=nPuxLpVus-k&w=560&h=315]
The second prodigious young talent on this list, Pennsylvania-native Alex Giannscoli readies his eighth full-length and second release for Domino Records, Rocket, for release this May. Alex G's still worshipping the intimacies of Elliot Smith, the slacker ethos of Pavement, and the ramshackle jangle of Built to Spill, but Rocket elevates his prior tangents into whole songs for a journey through weird America.
The above single "Bobby" fits well in the first quarter of Rocket's ramshackle mumblefolk, while second single "Witch" proudly waves Alex G's freakier flags in a shift that might not sound like its coming from the same dude until you hear the record.
Add some autotune over a piano ballad down the line and spend some time with a 24-year-old for whom genre is immaterial and muted by a strong desire to craft intricate outsider pop songs you'll want to spend time with in cramped cars and shared beds.
Roger Waters, Is This The Life We Really Want? (May 19)
[youtube https://www.youtube.com/watch?v=nTZTaeJ3Ndo&w=560&h=315]
Let's forget how the great Pink Floyd bassist and co-frontman never escaped his great muse, war, to make a solo album about anything nearly as expansive as his classic albums with the Floyd. Is This The Life We Really Want? arrives not only as his first album in 25 years, but a song cycle produced by the great Nigel Godrich (who himself plays muse to Radiohead).
Rogers has made his outrage about Trump known, and the parallels between current authoritarian energies and Floyd classics like Animals and The Wall aren't too far of a reach, so expect some comments on modern issues, including but not limited to Trump, big pharma, human rights violations and the like.
Rogers told Rolling Stone last year that the album started as a storyline about an old Irishman babysitting: "The thing starts off with a two-minute monologue of discontent [chuckles]: 'Our children and grandchildren, ceaselessly bent over their computers, blah, blah, blah, I fucking hate this, I fucking hate that.' That was the beginning of the whole thing, this disillusionment."
"So I wrote this whole thing—part magic carpet ride, part political rant, part anguish. I played this to Nigel, and he goes, 'Oh, I like that little bit'—about two minutes long—'and that bit.' And so we've been working. I've also been falling in love, deeply in love. So the record is really about love—which is what all of my records have been about, in fact. It's pondering not just why we are killing the children. It's also the question of how do we take these moments of love—if we are granted any in our lives—and allow that love to shine on the rest of existence, on others."
[youtube https://www.youtube.com/watch?v=oC3SAx-is34]
In today's accelerating consumption patterns, a young pop star like Lorde waiting four years to release her sophomore album might be tantamount to career suicide, but it's also testament to how much Lorde cared about capturing the next phase in her young-adult life that she waited this long to unleash her Melodrama on the world.
The two songs released from the album so far, "Green Light" and "Liability," both communicate Lorde's desire to make her own way despite coming from privilege.
"For me it's been a couple years since I've put anything out and really at least a couple years that I just dropped off the radar," she told Zane Lowe earlier this month.
"And for me it was kind of about processing what I want to say next and I knew it just couldn't be any old thing. It had to be really special and really singular and it couldn't sound the same as the old stuff and there was a lot of discovery that went on. And then wrote the song and I was like, 'Oh shit, this is it.' This was kinda the first thing that we really…all of a sudden everything else we'd written for the record started to make sense. What a feeling, what a bloody feeling. It was amazing. The production of that one starts to inform the rest of them and it all sort of comes together."
One thing's for sure, Lorde has the crossover appeal to tickle the ears of indie kids, top 40 sheep, hip-hop fans and electro kids all at the same time.
Songs like "Tennis Courts" from 2013's Pure Heroine were remixed by countless different people (a really great Flume remix from the summer of 2014 comes to mind), and her summer tour plans suggest she's set to absolutely dominate every conversation as she spreads those dance moves people couldn't stop GIFing about across the nation.