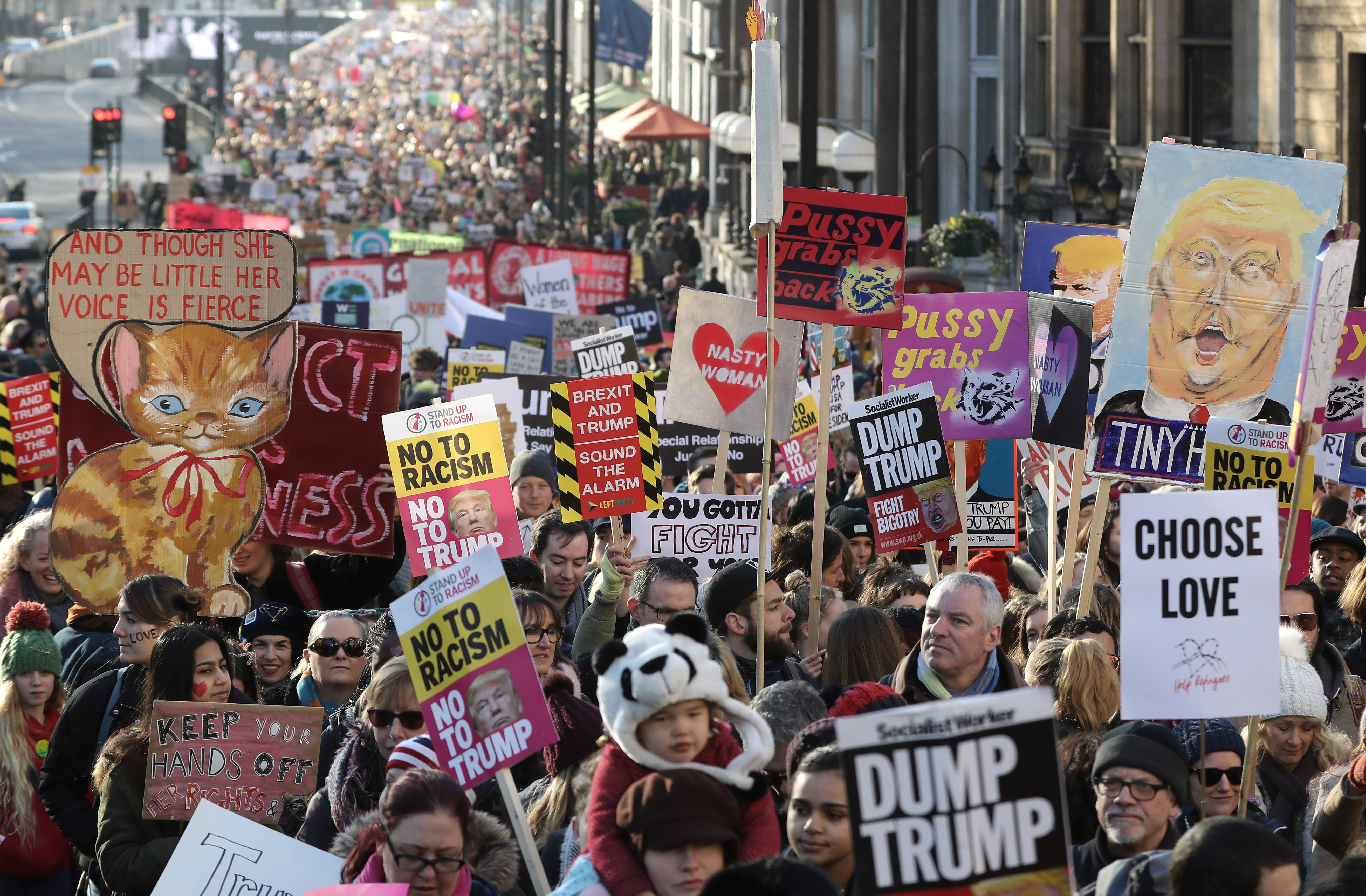 The first few weeks of Donald Trump's presidency have been full of surprises—a slew of executive orders, a travel ban, the nomination of Neil Gorsuch to the Supreme Court, wiretapping accusations and now an investigation into Russia's influence over the 2016 election, to name a few. But there's also been a noticeable uptick in one sector of the economy which has retailers rejoicing: art supply sales are up, up up, according to a report from The NBD Group, an organization which tracks and analyzes business trends.
The primary reason for the sales surge is a growing demand from protestors, especially those participating in large organized marches such as the Women's March on January 21. Some statistics from NBD's retail sales data include a 33 percent increase in poster board sales compared with the same time last year. Consumers also bought 42 percent more boards made of foam core, or a whopping total of over the month of January with one third of sales overlapping with the week of the Women's March, and fabric paint for customized T-shirts tripled.
Based on NBD's data, The New York Times reports that the combined sales of poster and foam core boards for the week of the Women's March (January 15-21) was $4.5 million, with a combine total for all art supply sales close to $6 million.
While the demand for art supplies is seemingly on the rise, specialty retail stores are becoming few and far between. Several of New York's most iconic stores have recently shuttered, such as Pearl Paint, Lee's Art Shop and New York Central Art Supply, and A.I. Friedman plans to close its doors for good on April 30. But don't despair, there are still a few art shops around town. As I pointed out last July, there's still Michael's, Scrap Yard and Blick for now.
Some additional numbers from NBD director and office supply industry analyst Leen Nsouli's report:
— Easel pad sales are up 28 percent.
— Paint markers, up 35 percent.
— Glue, up 27 percent.
— Specialty markers, up 24 percent.
— Scissors, up 6 percent