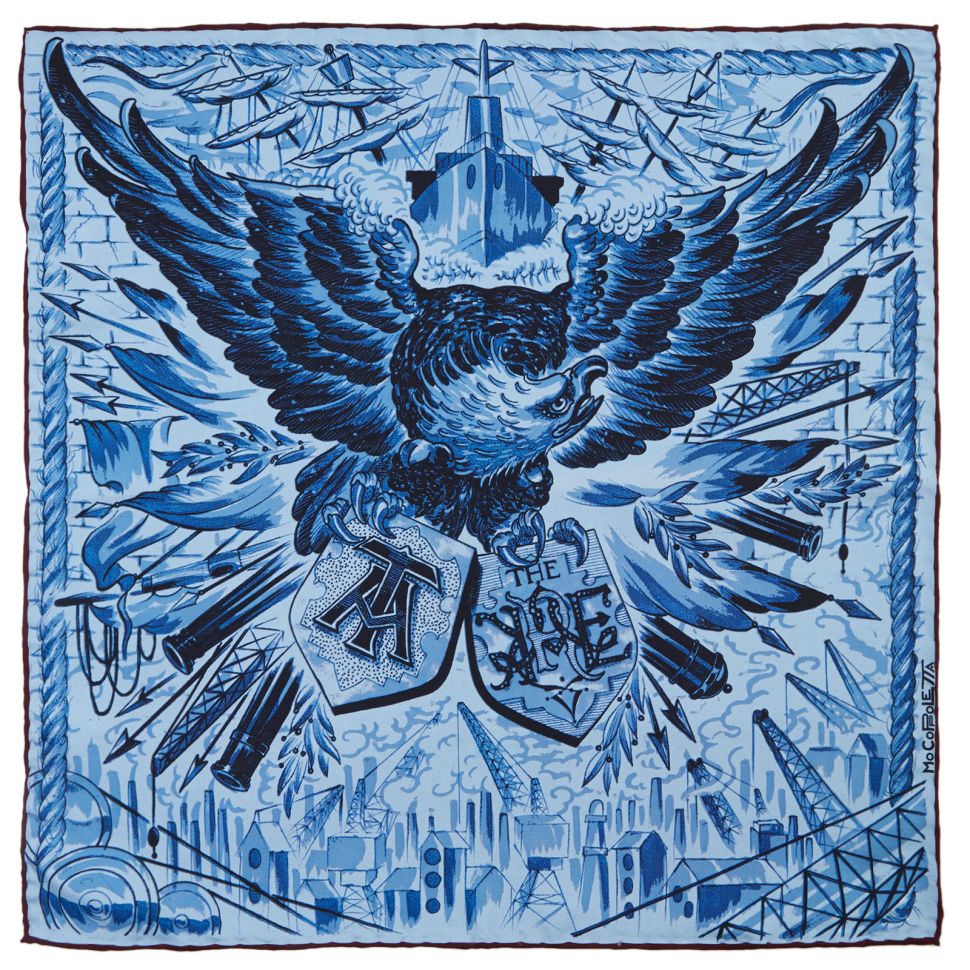 When you're ready to sell your soul to rock'n roll, you get a tattoo. The first thing you learn is simple: "Good tattoos aren't cheap; cheap tattoos aren't good." You make an investment with your life. You might even save up. But if you're not so into pokey pokey time, you can spend your ink savings account on these tattoo-inspired Turnbull & Asser pocket squares. London-based tattoo artist Mo Coppoletta designed (or inked) these in partnership with The Rake.
This little number right here, the Limited Edition Furious Eagle Silk Pocket Square clocks in at $145. At a reasonable and skilled tattoo shop in Austin, Tex, that would get you about enough ink for a tattoo the size of a playing card.
Having tattoos is like amassing pocket squares. You get one and see how you like it. Then another that you might like better. Or you get one really good one that will always remind you of the special time.
A pocket square—which is literally one square foot of fabric—can tell you a lot about a man. The cheap, easily wrinkled or lifeless nylon squares might pass with a little Instagram magic. But, like tattoos, you don't really have to know anything about the craftsmanship to know that good ones look good—and they ain't cheap.
Tattooing moved around the world in the days of pirates and whaling ships. Tattoos are good reminders of trying times. Or, in Herman Melville's Moby Dick, a great way for Ishmael to hold on to important information, like whale anatomy:
The skeleton dimensions I shall now proceed to set down are copied
verbatim from my right arm, where I had them tattooed; as in my wild
wanderings at that period, there was no other secure way of preserving
such valuable statistics. But as I was crowded for space, and wished
the other parts of my body to remain a blank page for a poem I was
then composing…
–Moby Dick, Chapter 102
And just like Ishmael's ink: this Limited Edition Sartorial Survival Cream and Grey Sillk Mega Square ($575) is chock full of helpful information.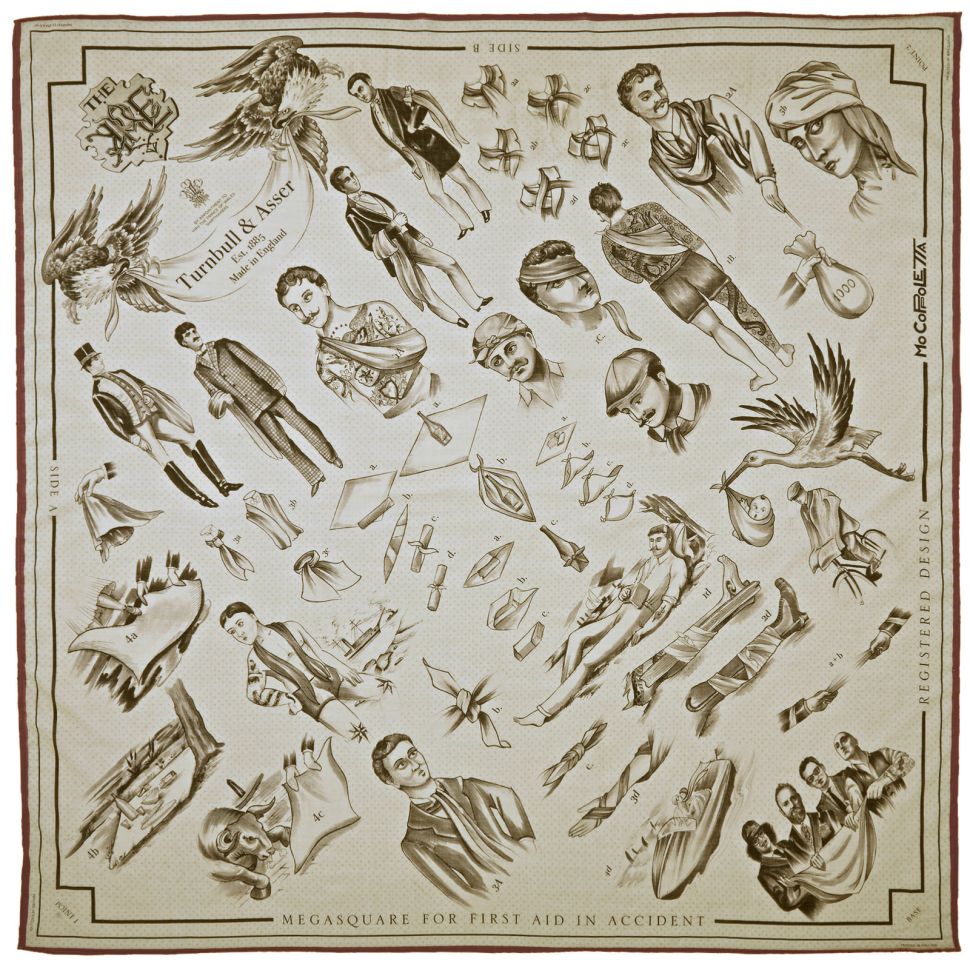 See? Now you have a pocket square that can show you all the more useful things you could be doing with it if you just pull it out of that pocket.
"It's not poignant for me to be minimal or abstract," says Mo Coppoletta, citing two commons trends in tattooing. "If you wanna tell a story you tell a story you tell a story through images."
Check them out on therake.com and Turnbull & Asser stores. The pieces are part of a limited run and will be presented in exclusive numbered boxes, giving them collector's item status.