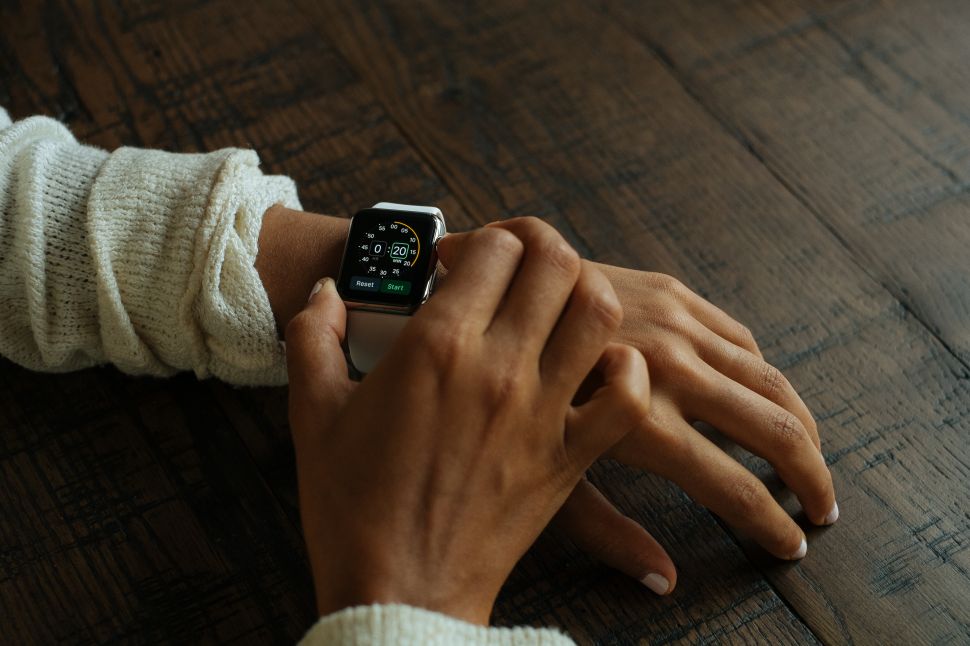 The other Saturday, as I pulled out of my gym's parking lot, my Apple Watch vibrated. Glancing down, I saw a traffic report and directions to Philz, the Silicon Valley home of the $4.50 cup of coffee.
The striking thing is that I never asked for the help, nor even told any of my iDevices of my plans for the day. Apple simply deduced, by recording and analyzing my previous habits, where I was likely to be headed, and jumped in with unbidden assistance.
We are increasingly living in the age of such creeptastic technologies, enthralled by what they can do until we stop to think about how they're doing it. The companies behind our devices and the services we use know so much about each of us that they can anticipate the information we need and deliver it, not only before we ask, but even before we're aware we need it.
It's truly amazing. And truly frightening.
For most intents and purposes, the services these technologies provide don't come with a cost attached. But don't make the mistake of thinking they're free. You're constantly paying for them; the currency is your personal data, and if anything, they're growing more and more expensive.
Collecting personal information is as old as the Internet itself, but it's taken a quantum leap in the last few years. For myself, at least, I date the start of the creeptastic era to Google's 2012 introduction of its "Google Now" software. Among other things, Google Now started automatically scanning my incoming mail to look for Amazon shipping notifications, tracked my packages without being asked and messaged me when they arrived.
Of course, everyone by now is used to those ads for something you've looked at online that follow you from website to website. But even I was a little bit startled when Brooks Brothers, the venerable retailer, began emailing me directly about items I had looked at but not purchased—even though I wasn't signed in to the Brooks Brothers site when I looked at them.
Facebook is probably the current champion venue for the creeptastic. Recently, an ad started showing up in my feed for Farmstead, a new grocery-delivery service getting started in the San Francisco Bay Area. The ad features specific items my wife and I buy regularly at our local grocery store: the exact brands of blue cheese and cream we purchase, and even the precise blend of coffee we drink.
How do they do that? Farmstead didn't respond to several inquiries, leaving me to wonder. Has someone along the way acquired data from the store, or my credit-card company, and matched it up with my Facebook profile?
Or are they simply using everything they know about me to make predictions about me, along the lines of the "Greyball" tool Uber has been using, according to The New York Times, to identify avoid local authorities who disapprove of its activities.
Through tactics such as correlating users' physical locations near government buildings with the frequency with which they check the Uber app, the Times said, the company has been able to deduce that they are city officials—then serve up fake versions of the app or cancel ordered rides.
The company said in a statement that it developed the tool to identify users who violate its terms of service. But it certainly raises some interesting questions. Could it be used to identify other sorts of users? Journalists? Lyft executives? Who knows?
Meanwhile, the hottest trend in consumer electronics right now is the voice-controlled robot assistant—Amazon's Echo and its competitor Google Home. These gadgets are popular for good reason, providing news and music, answering questions and controlling smart devices in the home.
To accomplish all that, they're always listening for their "wake words"—"Alexa" for the Echo, "OK, Google" for Google Home. Your requests—and, occasionally, random bits of conversation when the device mistakenly thinks it's been queried—are constantly being uploaded to remote servers, analyzed for content, and used in formulating a response.
Are they actually spying on you? Very highly unlikely. Could they be used to spy on you? Well, yeah. If the latest batch of WikiLeaks documents are to be believed, all sorts of smart devices—even Samsung TV sets—have already been compromised in the name of national security.
What's the appropriate response to creeptastic tech? Certainly, many of its benefits are undeniable. If the science-fiction author Arthur C. Clarke is right that "any sufficiently advanced technology is indistinguishable from magic," we are living in a magical time.
But it's imperative that we are constantly vigilant about the price we're paying. Prudence suggests we all need a generous dose of deep concern—though a little outright paranoia would also be entirely understandable.
Oh, by the way, that Saturday when my watch offered me directions to Philz? I deliberately turned in the opposite direction and ran an errand first. My small blow for free will.
Rich Jaroslovsky is an Observer technology columnist and vice president of SmartNews Inc. Reach him at richj@observer.com or @RichJaro on Twitter.