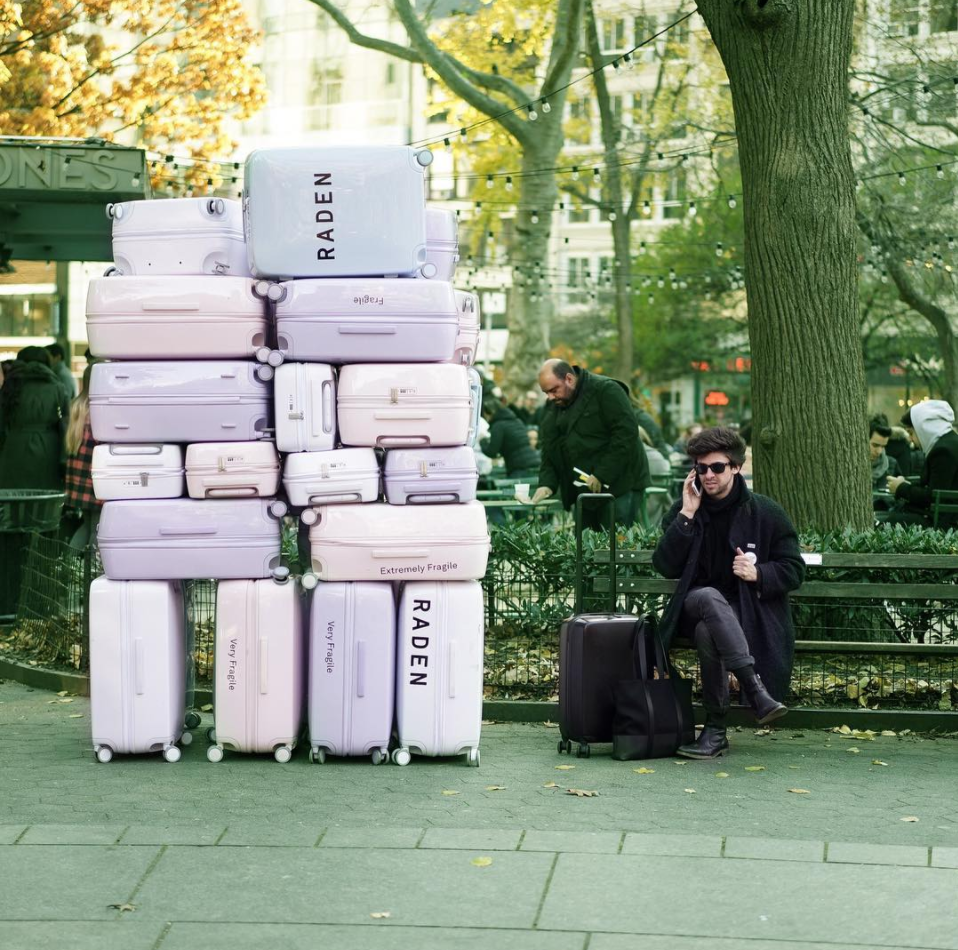 You don't need to fly first class to feel like a luxury traveler. Armed with a few travel accessories that are designed for practicality, comfort and style, these functional items are well worth their (sometimes steep) price tags. Even if you don't have any jaunts to Hawaii or European getaways planned, these accessories just might offer the perfect excuse to book your next vacation.
The days of wondering whether your suitcase will exceed that dreaded weight limit are over, thanks to this godsend from the luggage industry. The handle on Raden's A22 Carry and A28 Check bags doubles as a scale, allowing you to see if your suitcase really has room for that extra pair of shoes. It also saves you from revealing the innards of your bag at the check-in counter, while a line of impatient travelers watches.
Raden's built-in scale syncs to an app on your phone, telling you the weight of your bag as you lift it from its handle. The stylish suitcases come ten different colors, including standard black, grey, pink and purple; they even offer an option for gloss or matte finish. There are also two USB ports included in the suitcase and one integrated battery, with charging capability for up to four full phone charges. Raden also features tracking capability, so if you lose your suitcase, you can figure out it's location with your smartphone.
The A22 retails for $295 and the A28 for $395; the full goes for $595.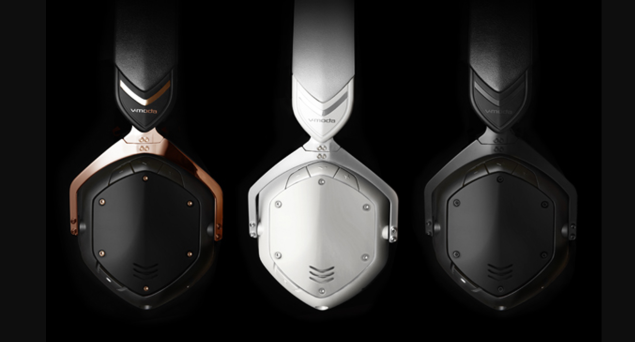 Now, you can rock out on the plane to "24K Magic," while wearing headphones that cost over $24k. Although the base price of these new bluetooth compatible headphones from V-Moda won't cost you nearly that much ($330 for the standard matte black and matte white pairs; $350 for the rose gold), the company offers customizable options, including a platinum 3D printing service, which will cost you $27k.
If that feels like a bit too much for you to spend on customizable headphones that have won 29 editor's choice awards for best headphones, don't worry, they have lots of other options, like 3D printed colored fiber, raw steel printing and colored laser aluminum engraving. These headphones feature a built-in-mic, and can also pair with two smart devices at the same time, for example, an Apple watch and a laptop, so you can stay tuned in at all times.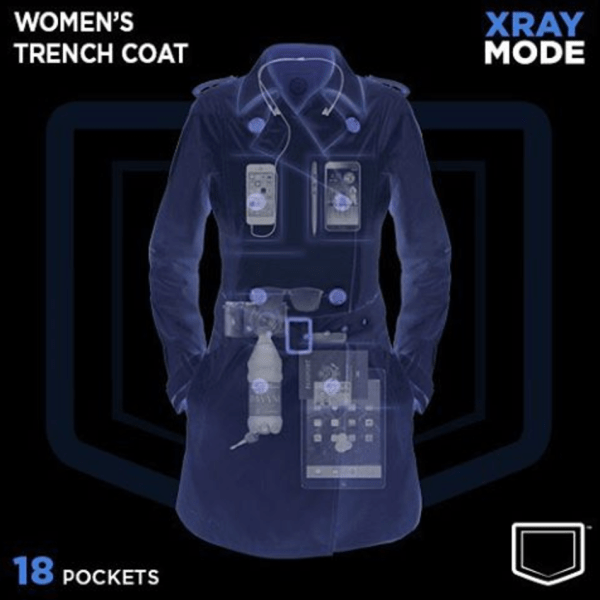 If you've ever dreamed about being a secret agent, drop everything you're doing and go buy this trench coat right now. With 18 hidden pockets, this coat was designed with the traveling woman in mind, especially those women who hate carrying a pocketbook. Who even needs a second carry-on when you have everything you need in your coat?
You can carry your tablet, smartphone, water bottle, lipstick, tampons, whatever you need, all in pockets on a coat. You can even relegate your passport to it's own dedicated space. We can only imagine what the x-ray machine would look like if you wore a fully loaded coat through the body scanner. They'd might question if you're in the CIA, and you'd definitely be asked for extra pat downs, so it's safe to say you should send this one through the conveyer belt.
The coat retails for $250 but is currently on sale for $195.
This dog carrier has been FAA approved, so that you and your furry friend can have the most comfortable trip possible. This flexible pet carrier can hold up to 17 and a half pounds; it also compresses and expands in order to fit the varying airline size restrictions on pet carriers. Although the space underneath the seat during takeoff and landing is surely not the most comfortable for your beloved pet, Sleepypod expands based on the amount of room. However, it's not only built for planes. Sleepypod is perfect for road trips, too, as it has been crash tested, ensuring your pet's safety in the car. It comes in six different colors: Jet Black, Dark Chocolate, Strawberry Red, Robin Egg Blue, Orange Dream and Glacier Silver.
The Sleepypod retails at $169.99