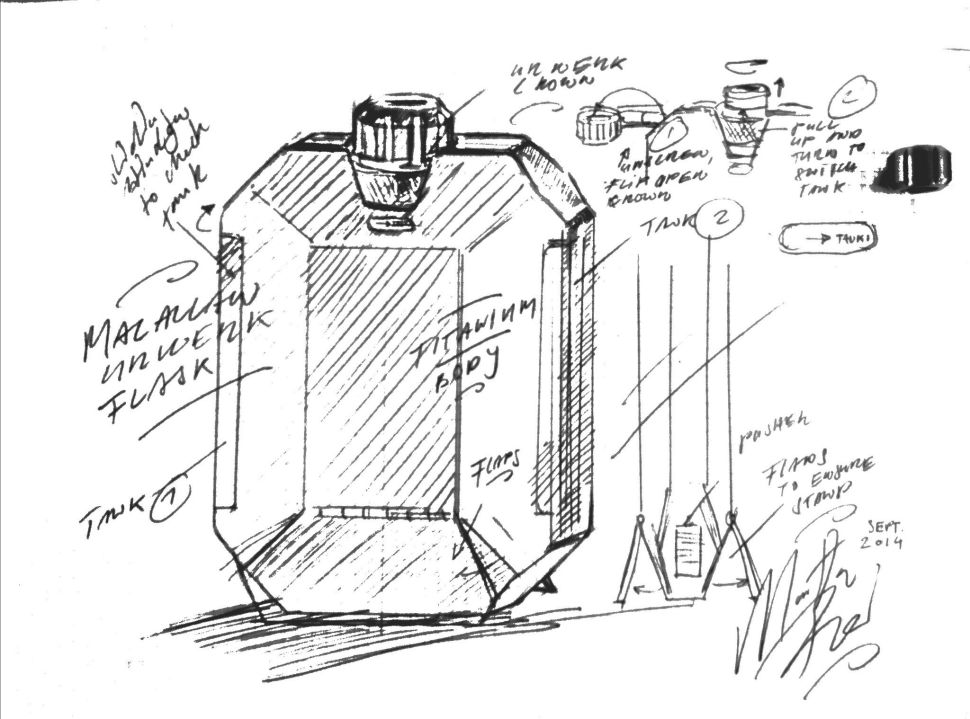 After 2 years of tinkering, every whisky-lover's dream flask debuted today from the mind of Martin Frei, a founding partner and chief designer of URWERK. Over the past 22 years, the New World watchmaker and his team have become known for their intensely technical timepieces like the UR-CC1 "King Cobra," pictured below, which presented an entirely new way to tell time in a linear fashion. Now, for the first time, URWERK is looking beyond watches and into the world of spirits thanks to The Macallan, who challenged Frei to create the ultimate flask to house their rare vintages.
When we get down to brass tax, the sleek aluminum, titanium, and stainless steel creation isn't so streamlined after all. It's comprised of 156 components that took 617 engineering hours to assemble. Inside, its got two whisky tanks suitable for a duo of The Macallan single malts, paired with a set of scrolling "cask indicators" to track the cask type and age of the whisky inside. Outside, it comes complete with "landing gear" winglets to deploy at the push of a button when setting it atop a table, and a directional spring-loaded mouthpiece capable of switching between the two compartments with a simple twist.
Should you like to snap up your own URWERK x The Macallan flask, of which just 500 were made, it will set you back a cool $2,100.