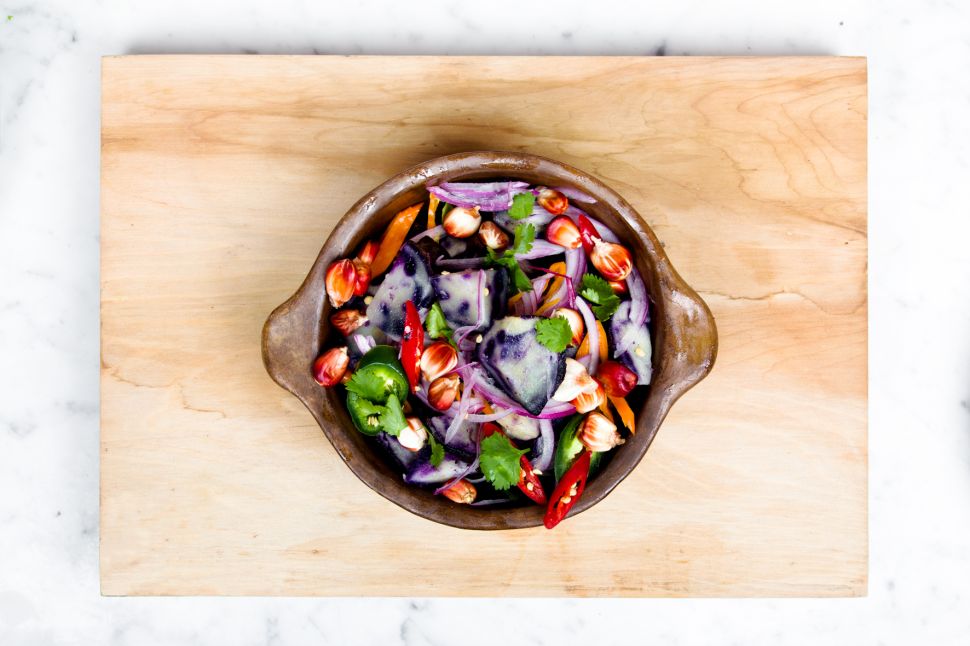 When you hear the term "food trend," you may be thinking of elusive, expensive superfoods, but not all food trends are complicated. In fact, this year's trends in food are affordable, widely accessible and simple.
Here are this year's top five food trends.
The Flexitarian Diet
The word diet means restriction: restriction of carbs, sugar, fats and other "bad foods." Except for the Flexitarian Diet. Instead of prohibiting "bad foods," it focuses on adding more nutrient-dense foods, such as fruits, vegetables, whole grains and plant-based proteins.
The Flexitarian Diet is, as one might guess, flexible. Most of the time, you eat a plant-based diet, but occasionally, you eat meat. The Flexitarian Diet can take many forms, such as Mark Bittman's "VB6" approach (eat vegan before 6 p.m.) or simply eating meatless 5-6 days a week. This flexibility and simplicity—along with the health and environmental benefits of eating less meat—make it a trend worth sticking around.
Curious about going flexitarian? Try committing to a vegetarian diet throughout the week and relax the rules on the weekend. After a few weeks, you'll likely have fewer cravings for meat, even on the weekends. Worried that it will be difficult? Check out Hungryroot.
Savory Yogurts
In the U.S., yogurt is typically a sweet dish. Fruit-flavored yogurt abounds in supermarkets, and most people pair yogurt with fruit or granola. But many cuisines rely on yogurt in savory dishes, a trend that is beginning to catch on in the U.S.
At Whole Foods and specialty stores, you can find Blue Hill Yogurt in flavors like carrot, tomato and butternut squash. At Sohha Savory Yogurt, a family-run shop in Manhattan, you can buy savory yogurt or add it to their Mediterranean meals, like a hot harissa pita. At Chobani Cafe, also in New York City, you can top your yogurt bowls with spinach and garlic dip or cucumbers and olive oil.
Want to try savory yogurt at home? Build a Mediterranean yogurt bowl by topping yogurt with tomatoes and cucumbers marinated in olive oil, capers, dill, parsley, olives, and Hungryroot's Savory Rosemary Baked Pulse.
Minimizing Food Waste
It's estimated that 40 percent of the U.S. food supply is wasted. Fruits and vegetables that are slightly bruised, oxidized or discolored are routinely are tossed in the garbage. Not only does this uneaten food rot in landfills, it also means that we're throwing away $165 billion worth of food annually.
Luckily, there are growing movements that counter this wasteful cycle. For instance, Imperfect Produce, a California-based startup, delivers CSA-type produce boxes at an affordable price by selling "ugly" vegetables and fruits that are typically thrown out. Back to the Roots, another California startup, minimizes food waste by reusing coffee grounds to make mushroom-growing kits and stoneground breakfast cereal.
Chefs and restaurateurs are also taking part in the movement, including Chef Tom Colicchio's #TasteNotWaste campaign with Hidden Valley and Chef Dan Barber's wastEd pop-up that serves dishes made entirely of ingredients doomed for the trash.
To start minimizing food waste at home, I suggest: 1) making a grocery list based on how many meals you'll eat at home and buy only those ingredients, 2) researching the best way to store certain fruits and vegetables, 3) using every part of the item you're cooking with when possible, 4) recording every item you throw away for a week and adjust your habits accordingly, and (5) incorporating leftovers into your meal prep.
Hero Vegetables
Move over, steak. Make room for cauliflower, eggplant, broccoli and squash. Along with the rise of plant-based diets, vegetables are being elevated to the center of the plate. From the roasted cauliflower steak served at David Burke Kitchen to the butternut potato fry bread from Michelin-starred Chef John Fraser's Nix, restaurants are increasingly featuring veggies as the hero on the plate.
And for good reason. Did you know you can use meaty portabella mushrooms to make a Philly cheesesteak, jackfruit to make BBQ pulled "pork," or cauliflower to make crispy buffalo bites?
Interested in trying out these hero veggies but don't know where to begin? Pick up a cookbook by London-based chef and food writer Yottam Ottolenghi, who helped spearhead the modern, vegetable-forward style of cooking. Think sweet potato galettes and mushroom and eggplant with buttermilk sauce.
Porridge
Porridge traditionally refers to a grain that is simmered in liquid to become a hot cereal. Though porridge is commonly made from oats, it can also be made from other grains such as wheat or rye, vegetables such as corn, or even some legumes. While the word porridge may evoke childhood memories of soggy breakfast bowls, the porridge of 2017 has a very different face.
It looks more like quinoa and oats cooked in almond milk and topped with caramelized bananas, peanut butter, cinnamon and vanilla. Or polenta cooked in cashew milk with berry compote, slivered almonds, goji berries and hemp seeds.
Porridge is having a revival because it's the perfect comfort food: it's simple but can be jazzed up in countless ways. You can find hundreds of thousands of #porridge bowls on Instagram for more inspiration.
Chef Franklin Becker is the Co-Founder and Chief Culinary Officer at Hungryroot. A graduate of the Culinary Institute of America, Becker has worked in some of the country's best kitchens. Most recently, Becker served as co-founding partner of Little Beet and Little Beet Table, as well as Culinary Director for all of Aurify brands. In 2013, Becker was invited to compete in Bravo's Top Chef Masters. He  has appeared on Iron Chef America, The Today Show, Dr. Oz, The Rachel Ray Show, Beat Bobby Flay as a judge, and is the author of three cookbooks: Eat & Beat Diabetes, The Diabetic Chef, and most recently, Good Fat Cooking.