Model Elsa Hosk is ready to leave this Tribeca apartment.
Douglas Elliman
The new modern kitchen.
Douglas Elliman
Sliding doors in the loft.
Douglas Elliman
It's a one-bedroom, one-bathroom unit.
Douglas Elliman
Think of the fifth-floor walk-up as an elliptical...
Douglas Elliman
The wood-burning fireplace works.
Douglas Elliman
Victoria's Secret Angel Elsa Hosk is ready to strut out of her Tribeca penthouse. Well, to be perfectly honest, penthouse might be a bit of a stretch here—it's a fifth-floor walk-up, but still on a perfectly nice cobblestoned street.
Hosk purchased the one-bedroom, one-bathroom unit at 184 Franklin Street for $535,000 in 2011, the very same year she walked in her first ever Victoria's Secret fashion show.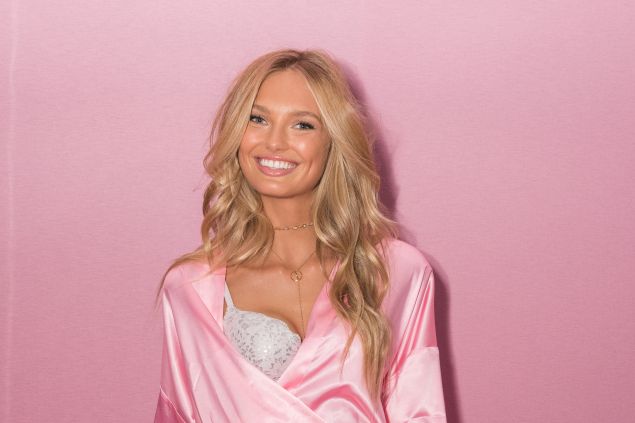 She's come a long way since—she was named one of the brand's Angels in 2015, and Hosk opened the most recent Victoria's Secret Fashion Show in 2016. Perhaps she took that as a sign that it was time to upgrade her living situation in New York, and thus placed her Tribeca co-op on the market for $1.1 million. Or maybe she's just ready for a change of scenery.
The loft features a wood-burning fireplace and two skylights, and the ceilings reach 12 feet, per the listing shared by Douglas Elliman brokers John Piccinich, Jenny Lundmark Santiago and Thomas Tsiatsis. If the fifth-floor walk-up aspect seems daunting, maybe just tell yourself that it'll help you look like a Victoria's Secret model…it's like your very own elliptical. Just take a peek at photos of the Swedish model opening the VS show this year, and perhaps you'll be more inclined to move to a building sans elevator.
Hosk isn't the only Victoria's Secret model making real estate moves lately—Adriana Lima listed her midtown apartment in December, shortly after Candice Swanepoel's East Village pad came to market. Lindsay Ellingson parted ways with her West Chelsea pad last year, too, while Gigi Hadid sold her Bowery condo in favor of a sleek residence at 10 Bond.