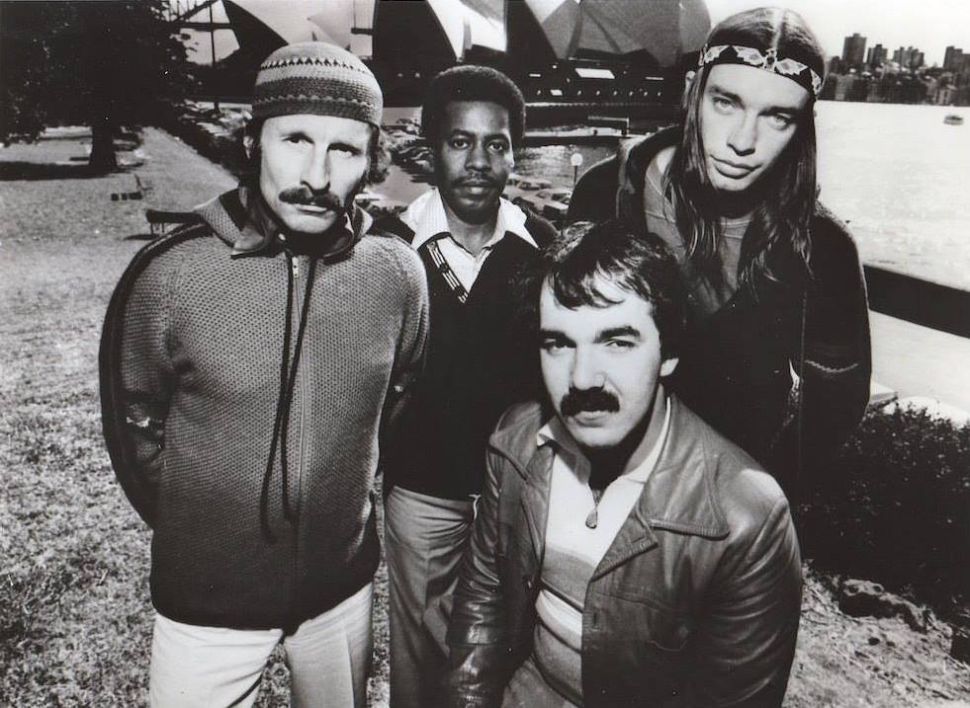 For many of us music is the balm that soothes our frazzled souls. While some rely on hot coffee, fresh orange juice or a handful of vitamins, I depend on a blast of sonic tonic to kick off my mornings. Nothing propels me out of bed like the righteous groove of Booker T. & the MG's "Green Onions" or perhaps "Right Off" from Miles Davis' badass Tribute to Jack Johnson. If you're really deep in slumberland, the cowbell-driven backbeat of Les McCann and Eddie Harris' "Compared to What" will rouse you to consciousness quicker than a whiff of smelling salts.
And then there's "Birdland."
No matter what kind of day, week, month or year you've been having, it's impossible to stay in a bad mood when you get an earful of the opening track from Weather Report's 1977 album Heavy Weather, released 40 years ago this month.
The song's composer, the Austrian keyboardist Joe Zawinul had an uncanny gift for fashioning first-rate soul jazz hits, since writing "Mercy, Mercy, Mercy" for alto saxophonist Cannonball Adderly in 1966.
From Jaco Pastorius' opening bass figure, "Birdland" bursts with the rare brand of effervescent joy known only to the likes of Stevie Wonder. I don't care if you "don't like jazz." The infectious groove of this music percolates with undeniable happiness as Wayne Shorter's saxophone yearns for the sky. No matter what challenges you face, this music is guaranteed to help keep your soul aloft.
"It's harder to make a beautiful sound, than an ugly one," trombonist/conch master Steve Turre once told me. Looking back, 40 years ago, it's striking how Heavy Weather stood in stark contrast to the pervading aggressive esthetic of the time—punk rock.
Speaking of punks, upon meeting Joe Zawinul in Miami, the young, impetuous Jaco Pastorius boasted that he was "the greatest bass player in the world." After checking out his demo tape, the skeptical Zawinul found more than a little truth to Pastrorius' claim and soon invited him to join his band, replacing Alphonso Johnson. While Pastorius can be heard on two tracks on Weather Report's lush 1976 recording Black Market (including his own composition "Barbary Coast") it was tracks like "Birdland" and "Teen Town" from Heavy Weather that first hipped the world to his innovative playing.
Ray Peterson, former bass man with the brilliant and funky jazz saxophonist Eddie Harris and author of Jaco Pastorius – Bass Method (Hal Leonard 2010), recalled his relationship with the brash, groundbreaking bassist.
"One time I called him up for a lesson, and he insisted I come over to his house right away so he could play me the new Weather Report album, which hadn't been released yet. I jumped in the car and drove over, and he immediately put the record on the turntable. Out of the speakers jumped 'Birdland,' with those pinched harmonics which he created by plucking the string with his index finger and stopping the string with his thumb," Peterson explained.
[youtube https://www.youtube.com/watch?v=Ae0nwSv6cTU&w=560&h=315]
"I sat there with my mouth open, stunned by what I heard. I had been a fan of Weather Report from the Miroslav Vitous days, but the direction Jaco had taken the band in was just astonishing. It all sounded so sophisticated and fresh, with so much vital energy. After Heavy Weather was released, the band exploded and just went to another level, both artistically and in terms of widening their audience."
"Jaco's career also really took off then, with all the positive and negative events that followed. Jaco seemed to be tapping some cosmic energy source, and it affected everyone around him. He was a very strong-willed and energetic guy. You knew when you met him that you were meeting a unique individual, and that came out in his music."
Although he made great contributions to a jazz fusion, Pastorius' singular approach to his instrument went far beyond the limitations the genre implies.
"I think he thought of himself as a jazz musician and then some," Peterson mused.
"He liked to play a combination of jazz and R&B. He was very knowledgeable, skilled and comfortable in both idioms. He seemed to be fishing for a description at the time and described Weather Report's music as 'improvised classical music.' I never once heard him use the term 'fusion.' I think it's safe to say he would have hated that term. Jaco was inspired by everyone," Peterson pointed out.
"He was really into studying Hindemith, Stravinsky and Casals, as well as Miles Davis, Charlie Parker, Jimmy Smith, Bill Evans, Coltrane, James Brown, Otis Redding, the Beatles, Sinatra, Hendrix, Edgar Winter…all kinds of stuff. Salsa and Afro/Cuban music as well. He tended to like music that was soulful and beautiful."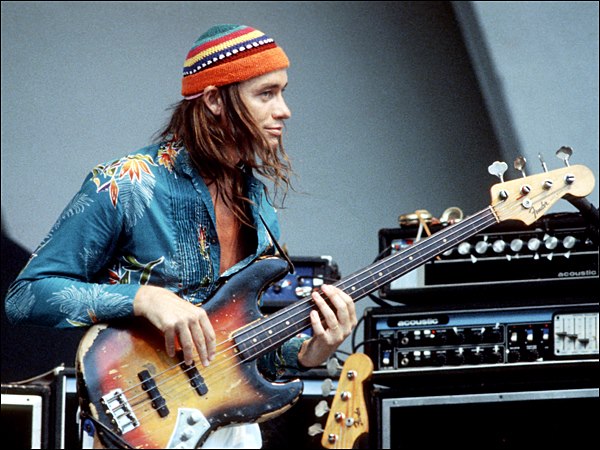 For those familiar with Wayne Shorter's music before Weather Report (check out his classic mid-'60s Blue Note recordings), with its various forays into electronic fusion and world music, the band seemed at times like an odd fit for the prolific saxophonist. Alto saxophonist Gary Bartz, who, like Shorter, also performed live and recorded with Art Blakey's Jazz Messengers, Miles Davis, and McCoy Tyner's bands, provided some insight into Shorter's legacy:
"Back in the early '60s [trumpeter] Lee Morgan wanted me to hear this saxophonist who was playing a gig with Art Blakey's Jazz Messengers in Newark. It turned out to be Wayne Shorter," Bartz recalled with a chuckle.
"They were playing 'A Night in Tunisia.' How many times have you heard that song? But Wayne played it like I never heard it before. With one break, he changed my whole outlook. Most people would fill up their solos with a lot of notes, like Bird [Charlie Parker]. But Wayne really knew how to use time and space. I love his musical intellect and sense of composition. Every solo he plays is well thought out. I always take my horn with me wherever I go. And I'd brought it along with me that night, thinking I might sit in, but after I heard Wayne, I kept it out of sight," Bartz said with a laugh.
"Wayne wasn't really improvising," Bartz pointed out. "When you improvise, you're making stuff up out of the blue, where he was spontaneously composing. You could hear his thoughts. Wayne always had a clear conception. His solos were more like variations on a theme. With the Messengers, Art made you build your solos. You had to always play with a certain kind of fire. I think Wayne eventually grew tired of that, having to burn on every song. He played more from his intellect."
"Weather Report was such a great, pivotal band. For so many they opened up a whole different way to go. Some bands were meant to be."
[youtube https://www.youtube.com/watch?v=F02mBkBoMQw&w=560&h=315]
In his brightly colored woven skull caps, surrounded by a fortress of keyboards, Shorter's prime partner in Weather Report, Joe Zawinul always seemed like a bit of an odd duck. Yet despite all of his Olympian riffing, he had a gift for crafting simple melodies that stuck in your head, as on Heavy Weather's heartfelt valentine, "A Remark You Made."
"This song stretches you emotionally. It's both devastatingly sad while at the same time pulls you out of your boots," said exploratory keyboardist Thollem McDonas. "About five minutes into the song there is suddenly all this activity in this otherwise languid piece. Zawinul's arpeggios are wonderful without being disturbing or distracting. People might not notice it because it fits so well."
Zawinul's songs were not only perfect vehicles for his sonic extrapolations—they seemed custom-fit for Shorter's yearning tenor and Pastorius' snappy, elastic bass lines as well. Zawinul's composition "The Juggler" features shimmering synth riffs intertwined with Shorter's pied piper soprano sax lines to create a modern renaissance music.
[youtube https://www.youtube.com/watch?v=p8q2V4rVQPs&w=560&h=315]
"I love the subtlety of his synth playing," McDonas enthused. "Joe was always experimenting sonically in such easy nuanced ways. The timbres evolve out and about from otherwise conventional sounds shifting over fragments of time. And before you know it he's in a completely different field, but it always works, always feels natural, allowing you to just let these sounds roll over you like a cloud massage. Zawinul had such big ears!"
"Rumba Mamá," one of the album's standout cuts that often goes unmentioned, featured the band's Peruvian drummer Alex Acuña jamming on congas along with Puerto Rican percussionist Manolo Badrena on tambourine, timbales and vocals. Recorded live in 1976 at the Montreux festival, the track crackles with a freshness that is often lost amongst some of the album's slicker production.
Of course, we'd be remiss to not mention one of Heavy Weather's most striking features: its Grammy-nominated album cover. Artist Lou Beach recalls creating the iconic image:
"I was just starting out and hadn't done a lot of album covers when my girlfriend at the time, an art director at Columbia Records got me the gig," Beach said.
"Collage comes from disparate sources. I found the blowing leaves in an old issue of Arizona Highways and the big hat was from an ad in Life magazine. I had scattered dots that I'd made with a hole-puncher across the piece, which added to the rainy image but Joe didn't like it and told me to take them out. Originally I thought 'I'm not gonna change this! This is my art!' But I needed the dough and besides it wasn't 'Lou Beach with music by Weather Report!' " Beach said with a laugh. "It would've been better but…"
Beach would continue working for Weather Report, creating the cover for their next album Mr. Gone, as well as a few of Zawinul's solo projects. "Joe wasn't the easiest guy to work with," Beach confessed, "but he knew what he wanted."
The same could be said of Heavy Weather: Singular, life-altering, and truly a work of art.