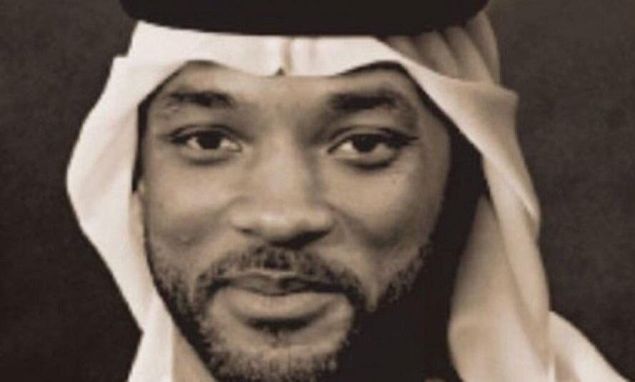 President Donald Trump is very popular on Reddit, and not just as a subject of Photoshop battles. The r/TheDonald subreddit has actively supported Trump for months—the group even created a "cuck tracking" Chrome extension so that supporters could make their browsers great again.
The forum's latest evil plot, however, is absurd even by its usual standards.
Will Smith is one of the many Hollywood stars who spoke out against Trump during his presidential campaign. Last August he said the country needed to be "cleansed" of Trump's rhetoric, which some right wing sites interpreted as a purge of Trump supporters.
For some reason this months-old conspiracy theory came roaring back to life yesterday, when Reddit user GregasaurusRektz declared that Smith was a "TERRORIST" who should be deported. Many of the comments on his post were typical cracks about how all actors are liberals who should stop running their mouths.
But when the group was pressed for specifics about why Smith was so bad, they couldn't come up with much—the right wing rap collective Brain Dead Group used the page to promote their song "Nasty Guy," which is basically just three minutes about how Smith's son Jaden is gay and dresses like a girl.
Redditors also made fun of the younger Smith for tweeting in 2013 that "If everybody dropped out of school we would have a much more intelligent society."
Many commenters actually agreed with Jaden on this, blaming the poor state of the education system on "liberal stupidity." But in the end they resorted back to ad hominem attacks, saying that Jaden Smith couldn't possibly apply "that type of critical thinking" in a tweet.
But wait, there was more—given that the profile photo for the Reddit thread was a picture of Smith wearing a headscarf, redditor electronicmale rewrote Smith's famous Fresh Prince of Bel-Air theme song as "Fresh Prince of Jihad":
Well this is the story all about how
My life got cucked flipped upside down
And I'd like to take a minute here in Riyadh
To tell you how I became fresh Prince of Jihad
In fact, a thread that was supposed to shed a negative light on Smith at times threatened to turn into a Fresh Prince lovefest—one user called it a "great show" because it "showed that there could be other kinds of Black people besides hood'rats."
The absolute weirdest part of the conversation, however, had nothing to do with Smith—redditor AuWaP shared his fantasy about Trump supporters moving to Australia to wipe out all of the "cucks" there. Pedeville wrote that he would do it "if you give me a job at a surfer hut at the beach where I can wear open shirts all the time while calling everyone 'mate' and 'love.' Also there needs to be a beach bar next to the hut, with an old bartender that shares valuable life tips."
Not everyone was so kind, however—others said they would only move Down Under if they could drive a War Rig, one of the killer cars from Mad Max: Fury Road.
Who knows how the page's theme went from "Will Smith is a terrorist" to "Mad Max is awesome," but that's the internet for you.