Every New Yorker has stories about visiting hidden bars they're convinced no one knows about. Now, you can head to the latest Brooklyn speakeasy to brag about, hidden discretely behind the freezer door of a Mexican deli.
Mezcaleria La Milagrosa is a new concept locale from Felipe Mendez, the chef and owner of Williamsburg's La Superior and Cerveceria Havemeyer, which is located just next door. Unlike Mendez's other restaurants, this mezcal bar is exceedingly difficult to find for those who don't know about it—and there's a disco ball.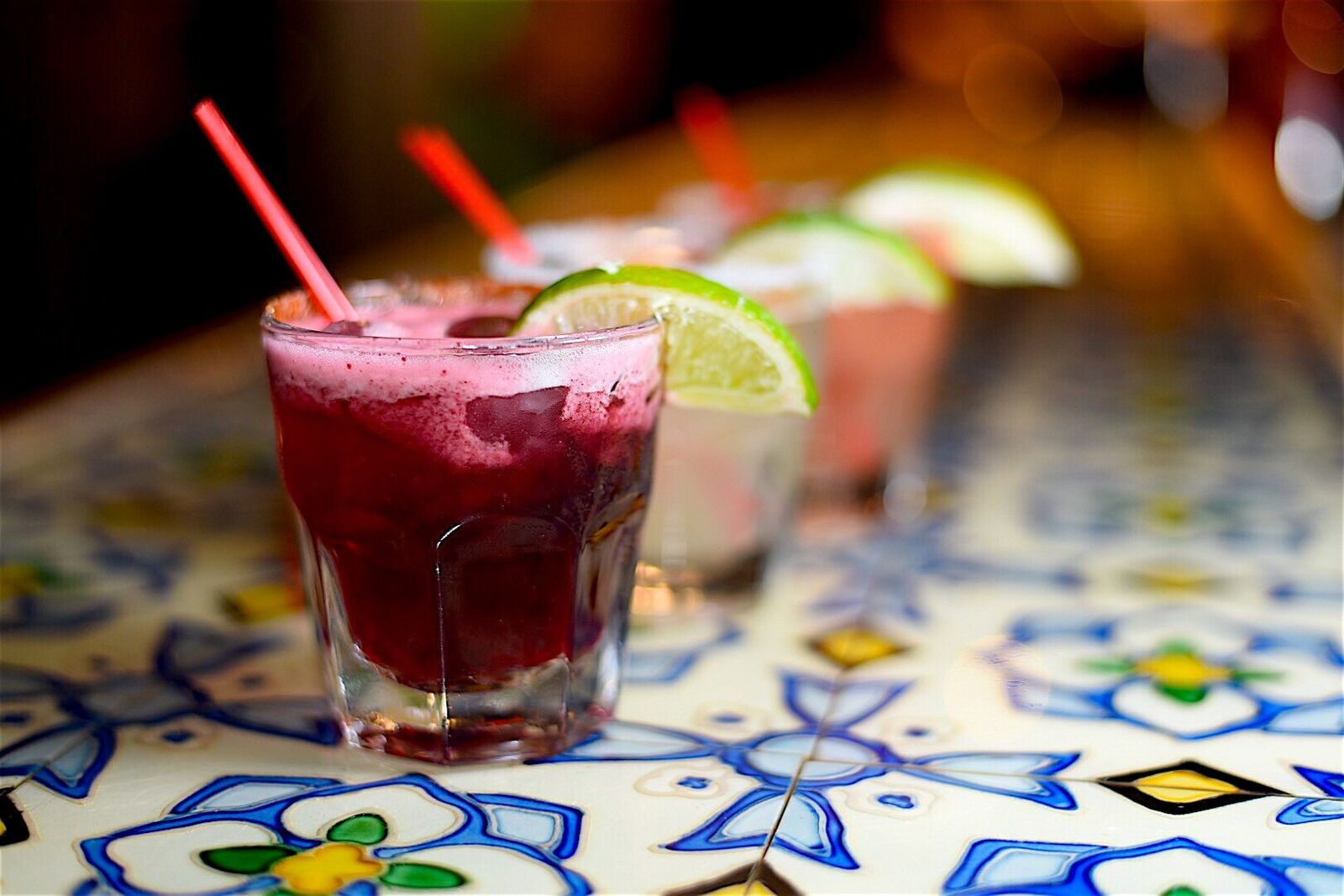 Don't expect to wander into this bodega front and former laundromat on a random weekend evening. Patrons must make reservations in advance by calling (718) 599-1499. Without phoning ahead, you could easily be locked outside that freezer door, which certainly won't impress whoever you bring with you to try the inventive cocktails.
Once inside the freezer, expect plenty of very Williamsburg residents, sipping on imaginative cocktails at the colorful, tiled bar or next to a small dance floor for late night DJs, including Mendez, who occasionally performs. There's a New Fashioned made with orange bitters, along with a Mezcal Mule perfect for summer and a guava cocktail with an extra spicy kick. Eventually, there's going to be food served inside and at the deli, which currently houses chorizo, dried chiles and moles for viewing only.
If you want to convince a date you're cool, consider taking them to this freezer bar before they find out about it—just make sure to call the secret number.