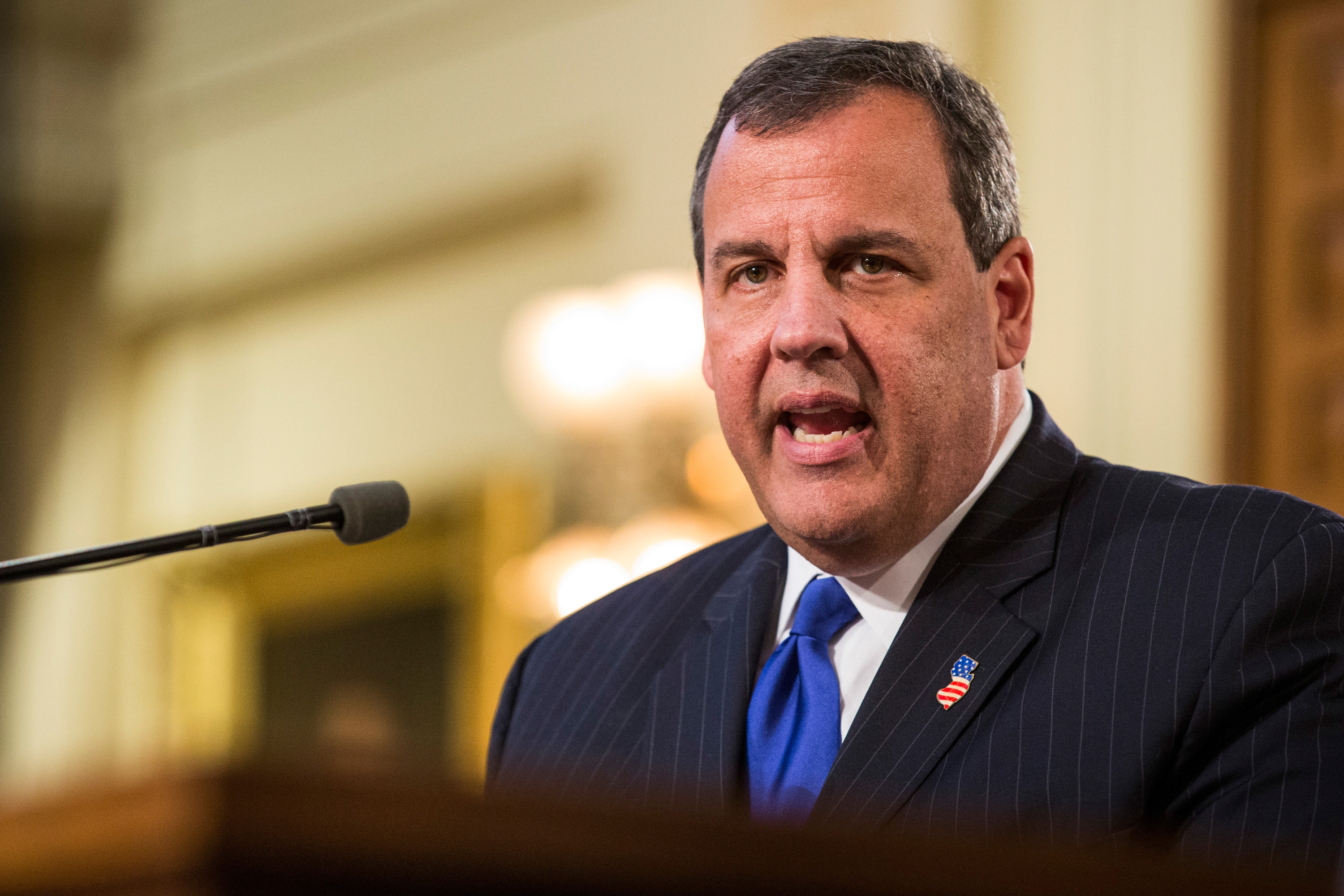 One of the biggest political scandals in New Jersey history had some closure this week with the sentencing of the two defendants a jury found guilty after a six-week trial last fall to time in federal prison. The story eclipsed two key local stories: a suddenly competitive Republican gubernatorial primary, and the appointment of Gov. Chris Christie to chair a presidential commission to fight the opioid epidemic.
Winners
POLITICKERNJ
The 17-year-old go-to site for New Jersey political news hires Salvador Rizzo, an experienced and connected reporter who worked for the Star-Ledger and The Record, as our new editor.
JACK CIATTARELLI
The Somerset County Assemblyman picks up organization lines in Middlesex and Hunterdon, and qualified for matching funds.  His rival, Lt. Gov. Kim Guadagno, easily won Atlantic.
FRANCISCO "FRANK" MORAN
The Camden City Council President is likely to become the next Mayor, following Dana Redd's announcement that she won't seek re-election to a third term.
GINO MELONE
For years, he was a popular Trenton City Councilman – a Republican elected in non-partisan elections.  After moving to Hamilton Township, he is now poised to become a councilman there – a potentially nice launching pad for a future Senate or Assembly bid.
Mixed
ERNEST COURSEY
The former Atlantic County Freeholder is passed over in his bid for the Democratic Assembly nomination, and goes public with his criticism that Democrats don't think a black candidate can win a general election in the 2nd district.
STEVE SWEENEY
The Senate President – who isn't quite sure who was Governor for part of Wednesday – faces an organized effort by the state's largest teacher's union to oust him.
CHRIS CHRISTIE
On the same day his former allies were sentenced in the Bridgegate case, Christie was announced as the new head of a commission to fight opioid addiction in the administration of President Donald Trump. Even so, during the sentencing, Judge Susan Wigenton blasted the culture of Christie's office and expressed her belief that the environment Christie fostered in Trenton contributed to the transgressions of Baroni and Kelly.
Losers
TREES THAT FALL IN THE WOODS
The Democratic and Republican gubernatorial primary debates will be broadcast only on NJTV, after networks declined the opportunity to pick them up.
GAIL PHOEBUS
The Sussex County Assemblywoman drops her bid to challenge State Sen. Steve Oroho in the June primary.  Her short legislative career will come to an end in January.
JAMIE SHEEHAN-WILLIS
The Bergen GOP Vice Chair pens an unfortunate letter about the Essex GOP Chairman that reeks of racism.
RICHARD SALKIN
The Hackensack school board attorney goes on a public tirade in his feud with Mayor John Labrosse.
TOM MACARTHUR
Congressman MacArthur was the only Republican congressman from the state to support the failed GOP efforts to repeal and replace the Affordable Care Act.With a Fairleigh Dickinson PublicMind Poll this week finding most New Jerseyans favor Obamacare, MacArthur will have some explaining to do if he follows through on his reported plan to run for the U.S. Senate.