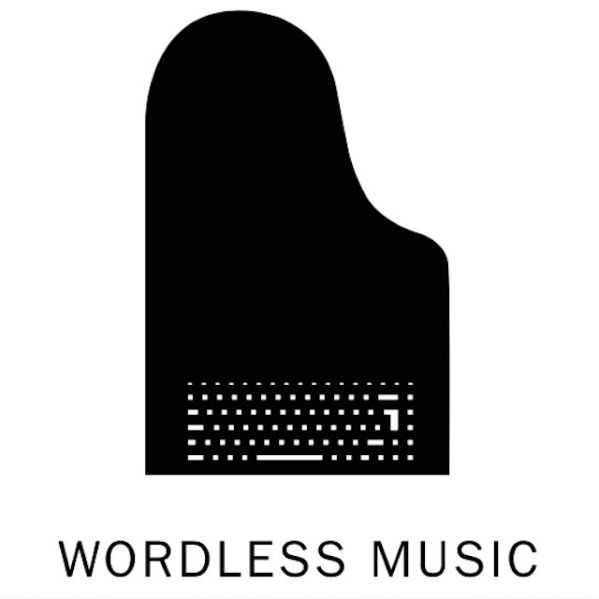 The question of how to lure people away from their living rooms and into the theater is the great existential concern of 21st-century cinema. To offer the same moviegoing experience that has been offered for the past 30 years is to embrace obsolescence. Innovation is essential, but that doesn't mean the path to survival is clear. This might explain why one cinema built jungle gyms in their movie theaters.
Others focus on making the experience of watching a film something that can't possibly be replicated in one's living room, whether that means showing as many 3D movies as possible or creating a unique culinary experience. Ronen Givony, creator of Wordless Music, has created something even more ambitious: an ongoing series of film screenings with live film scores. Films ranging from Terrence Malick's The Tree of Life (with a 100-piece orchestra and choir) to Birdman to Moonlight have received the Wordless Music treatment to great critical and popular acclaim. On April 8, Givony and producer Joseph A. Berger present one of Wordless Music's most ambitious events yet: a screening and live score of Stanley Kubrick's 1975 masterpiece, Barry Lyndon, at the Kings Theatre movie palace in Brooklyn. We spoke to Givony about the Wordless Music process, its ethos, and the surprising difficulty of finding a silent 35mm print of a film.
You started Wordless Music in 2006, but for the first several years, your concerts had nothing to do with cinema. When did you start incorporating film screenings?
I guess our first film project was around 2011 or '12, when a composer that we'd done a few shows with, Johann Johannson, did a silent film score for Bill Morrison, a project called The Miners' Hymns, which was written for a brass ensemble. We did the US premiere of that in New York. About a year after that, I happened to be watching Beasts of the Southern Wild with my mom, and I had an instant reaction to it. I can count on one hand the number of instantaneous experiences I've had like this and I just knew, between the film, music, the performances, I just really wanted to do something with this. So I started blabbing about it to everyone I knew and randomly, someone I knew who worked at Kickstarter at the time, she kind of knew one of the producers. We were introduced, and we ended up putting a show together rather quickly, I would say in maybe 4 or 5 months and we ended up premiering it at Prospect Park. We did this really amazing night with a 35-piece group, and we had to learn the process of getting a print of the film from the studio with the music removed, etc. And still to this day, it is one of my favorite things I've ever done. After that piece showed, I kind of went home and started thinking "What are other things we can do like this?" I'd actually worked on the soundtrack for There Will Be Blood when I was an employee at Nonesuch Records, and once I realized that they don't get much better than films like that in terms of films and music, that was the second one we did. And it's taken off from there. Since that time, we've done another film with Paul Thomas Anderson, Punch-Drunk Love, we've done a few with Terrence Malick. Now, I'll watch a movie and always be listening to the music and thinking about how to do a show like this.
What about Beasts of the Southern Wild inspired such a visceral reaction in you?
I'll say this, since we have developed this film music thing and since we've developed this sort of show, a lot of people will always come to us and say, "Have you seen The Taking of Pelham 123?" or "Have you seen Halloween?" Sort of these classic film music things. I'm sure you know there are people who are more into music than they are into film, and that's totally cool, but I sort of always insist that, for me, you know, the film is first. I won't say that I don't listen to the music, but every single time that a film has really gripped me by the throat, it's always because of the story, because of the acting and again, the music is secondary. But with a great film, it all works together so beautifully that it's sort of hard to single out one thing. And so with Beasts, I remember watching the first five minutes of it, the prologue and seeing Quvenzhané Wallis's face, just seeing the shot and, by the end of it, I was so overwhelmed emotionally that I went back a few times and I was like, "Man, the music for this is just incredible." But again, there are certain movies where there's a bit of an imbalance, where the soundtrack tends to overwhelm it a bit more or certain performances tend to stand out and that's all good, but I feel like you could make the case that the films that we've worked on are kind of the start of a 21st-century film canon. I always insist, maybe contradictorily, that I'm not a film music person. I'm not someone who listens to soundtracks at home. I'm a film lover first and foremost, and I don't think I would do a show like this for a movie that I didn't think was great, even if the soundtrack was great.
You have to get the studios to make you special silent prints for your events? How does that work?
For Beasts, we were pretty lucky that it was a young filmmaking team. It was an indie film, and they understood really early what we wanted to do, and they asked Cinereach and Fox Searchlight for help getting the elements. Obviously, with a film that's pretty recent, separating these parts digitally is pretty easy to do. However, we've learned that, with some of these older films, like Punch-Drunk Love, owing to when and how it was made, it's sometimes a little bit difficult to separate out the musical elements from the film. In Punch-Drunk Love's case, a lot of what ended up in the film was essentially a last minute, editing stage creation, right there on the fly. A lot of times, there's no such thing as sheet music, so we'll have to hire an composer to arrange and orchestrate it, which is what we did for Barry Lyndon. It's a marriage between the studio, the director and the composer, and we really try to make sure that everyone has a say in it and that everyone is happy with the result. We want to be faithful to the film, and we want to be sure that we're doing a service to the people who made it. That's really the first step in all of these things: "Can we get approval from the director, and will the studio be able to give us a print with the orchestra music removed?"
Have you had the directors come to any of your performances?
Yes, quite a few. That's almost always the case. The first one, with Beasts, the director, Benh Zeitlin, was actually playing banjo with the orchestra, and he sat in with us a few more times. When we did the Paul Thomas Anderson films, Paul was not only there with us, but he was standing at the sound board with my sound engineer and actively saying, "Fix the sound and bring up the dialogue." Just a ridiculous dream come true for us. For Moonlight, Barry Jenkins was there. Besides the sheer pleasure of putting on a show for people and entertaining them, you just get meet your heroes, you get to meet people who you admire so much, and a lot of these shows, being a film nerd, I would happily pay to be in the audience. But when you get to stand next to Paul, when you get to see Barry Jenkins after and have them say, "Thank you for doing this for my film," it makes the months of work melt away.
It's hard enough to find a concert venue that fits your acoustic needs, but how much more difficult was it to then add in the visual requirements for these screenings?
I guess the challenge with it usually is, again, it's a film before it's a concert and that's a distinction that sometimes has to be spelled out a little bit. We've been very privileged to work with BAM and what happens a surprising number of times is the production crew will say, "We want to light the orchestra this way. We want to make sure the audience sees how many people are onstage and playing." But it's sort of counter-intuitive, so we have to tell them, "Actually, you really want to make it as dark as possible, and you want to make sure that the film is the focus." When we look for venues, the considerations are: How big can the screen be? Is there enough room for the orchestra to fit? That is often a problem. Some of our films have orchestras of 20, 30, or 40 people, which is not that hard to fit, but once you get into Terrence Malick territory or Paul Thomas Anderson territory, it's not rare to have both an orchestra and a choir, which does not necessarily fit everywhere. And you want to keep tickets affordable. When we just did Moonlight, it was important to me that this not be a $60 ticket because, with that kind of film, you want to make sure that everyone can see it. But it's expensive to do this kind of thing. Sometimes, you have to work backwards and say, "If there's 2000 seats, how can we keep tickets to like $25 per person?" And you still sometimes get complaints from people that the concerts are too expensive, but then you're like, "But musicians need to get paid, too". It's partly economics, it's partly aesthetics, it's partly necessity. The venue is often the most important part of the equation. You don't want people to come in and see a beautiful hall, then stare at a wimpy little screen.
Do you think the Wordless Music experience works better if you're seeing the film for the first time? 
Moonlight was a film that we were pretty lucky on. I happened to see the first screening of it at Telluride, and I just pounced on it immediately because I knew within moments that this was a film that I absolutely wanted to do something with. I think there's pros and cons. With Moonlight, in particular, owing to the timing, before the Oscars, before the Golden Globes, we were able to pitch it to A24 as a promotional opportunity. They were the ones who chose the date of January 10th for the show to happen in LA. That date was right between the Golden Globes and the end of Oscar balloting. Part of our strategy with these is trying to convince studios that these can happen pretty quickly. It doesn't have to be 5 years before this sort of treatment is given, and they can be affordable too. Sometimes for the cost of an ad in the New York Times, you can do a show like this. In terms of seeing it for the first time with an orchestra versus without, when we first did Moonlight in London, a lot of my friends who came told me that they had had the opportunity to see the film a few times, but they consciously waited because they wanted to see it that way. I frankly envy people who were seeing it for the first time that way and had that fresh experience, but I think there's something to be said in either regard. Sometimes there's a bit of a sense of occasion built up around it and maybe it's hard to judge the film on its merits. But I feel like, in general, sometimes, people don't go to see movies in a theater at all. Sometimes, people don't go to the orchestra at all. We're just trying to emphasize that not every movie needs to be seen at home on your couch or on your iPhone. There's still something to be said for going to the theater and sitting in a room with several hundred strangers and encountering a film in public, which is obviously how they were intended to be seen. And just using this angle of the live music encourages people to come out and see movies the way they used to.
What kind of audience member are you trying to get for your shows?
I would say that there's a gigantic underserved audience out there in the world, whether it's in New York, LA, Knoxville, Tennessee, which is where I am right now for a festival. It's kind of easy to overlook this group of people. This is the big question, isn't it? Whether it's orchestras or museums, everyone is looking for the young audience. Who is going to replace the generations of people who have historically supported the arts? And it's not true that Carnegie Hall and Lincoln Center aren't looking for young people, but they're looking for a very particular kind of young person. They're looking for young investment bankers and venture capitalists of whatever, just wealthy people who can come to galas and give money and buy expensive tickets. But we have always sought out people in their 20s, 30s, and 40s, who are just curious and intellectually hungry and maybe they don't know the new Terrence Malick movie, but they're the kind of people who go to movies or modern art or subscribe to the New Yorker or follow new music on Pitchfork, and they go out to a couple concerts a year. There is still an intelligent audience in the world, which I feel like is easy to forget. They're already taking a chance on adventurous music, and if you can treat them respectfully and take a step toward them and say, "We're going to sell a ticket that's reasonably priced, but still give you something of value," those people will come out, and you will develop an audience. Having done this for 10-plus years, we're very fortunate that we have people who keep track of what we do and trust us. But it's just as fun to put on a show for Moonlight in LA, and I would venture to guess that more than half of that audience was totally new to us. They were coming because of the film, which is great, and you can just tell it's a special night when 2000 people are hearing, maybe it's not their first orchestra concert, but it's maybe the first orchestra concert they've been to in a couple years, and you instantly know the difference between that and the crowd that's seeing Beethoven's symphony at the New York Philharmonic or whatever.
What made you choose Barry Lyndon for your next concert?
A lot of the credit goes to Joe Berger, who originated this project. Joe reached out to us a couple years ago after There Will Be Blood. He works for Film Forum and is a very gifted event producer and film programmer, and we had kind of been talking for awhile about a project to do together. We tried to do one or two others that didn't quite convert, and we're always pumped about older films that we've seen and, really, it should be said that it was Joe who came up with the idea of Barry Lyndon, went to Warner Brothers, and got their permission. and This project is a little bit different for us in that it's really been a collaboration with him. Almost always, these films originate with me, but Joe came to me and said, "How do you feel about Barry Lyndon?" and I was like, "That's a great idea." I love the music, I love the film, I love Kubrick, obviously. I think Joe was really shrewd in picking this one, in particular, because there's a Kubrick audience obviously, there's a film music audience that loves this film, and it's a privilege to originate a project like this because Kubrick, when you learn about his process, it's not surprising to learn that he was just as fanatical about which performance, which tempo, which recording, which record label was involved in each of the pieces. This is more of a classical score for us than usual. It's been a treat to see it coming together, and I think people will like seeing how the arrangements will be done, how the Irish folk band will be playing with the Borough Orchestra. It's going to be a special show.
Were there any specific challenges that arose from the nature of the movie itself?
This is one of those films where there's not really…I mean, there's sheet music, obviously, for the Handel and Shubert and Mozart or whatever. But we had to hire a composer, this guy Frank Cogliano, to essentially make a performance of the score. He had to listen to the music a thousand times, watch the movie a thousand times, and write out every part individually by hand. And it's not necessarily obvious, when you're doing something like that, how many bassoons there are, and how many tin whistles in the Irish band. And this film in particular, like most of Kubrick's stuff, it's some Beethoven and some electronic music, but the music shifts in between the orchestra and the Irish folk band, and that's definitely new for us. We had to hire someone who plays fiddle and get an Irish harp player and all these pieces. But the more you watch the film and listen to the music, the more you realize that none of those aesthetic decisions were accidental. It's a film about the relationship between the aristocracy and the working class and it's all very subtle, he doesn't spell it out for you, but there's moments when you're hearing working class folk dances and there's moments when you're hearing Mozart opera, and you understand what he's doing that much more deeply.